---
Welcome
---
CALLING ALL PEACHY RAVERS !!! ITS BACK
Author:

brian jones

Time:

08.11.2009 18:37
Text:
PEACH @ FRIDGE
!!!!!!!!!!!!!!!! ARE YOU READY !!!!!!!!!!!!!
Host: Peach @ Fridge 04,12.09
Type: Party - Club Party
Network: Global
Start Time: Friday, 04 December 2009 at 21:00
End Time: Saturday, 05 December 2009 at 06:00
Location: The Fridge, Brixton
Street: Brixton Hill
Town/City: London, United Kingdom
View MapGoogle
MapQuest
Microsoft
Yahoo
Phone: 07944391917
Email: brianjones1@hotmail.co.uk - jason@jasonfeist.co.uk

Description !!!!!!!! CALLING ALL PEACHY RAVERS !!!!!!!!!

!!!!!!!! CALLING ALL PEACHY RAVERS !!!!!!!!!

!!!!!!!!!!!!!! ITS THAT TIME AGAIN !!!!!!!!!!!!!
!!!!!!!!!FOR THE PEOPLE BY THE PEOPLE!!!!!!

We have pulled out all the stops on this one just in time for christmas! With a fantastic line up, some of your Peach favorites from back in the day, all set in an awesome venue with new management and friendly security in place and best of all..

FREE DRINKS ALL NIGHT...FREE DRINKS ALL NIGHT
FREE DRINKS ALL NIGHT...FREE DRINKS ALL NIGHT

As with all Peach nights we thrive on keeping our standards high by giving you the best in entertainment!Supplying you with Uplifting Trance, Hands in the air Anthems , those Peach Classics from yester year, Progressive and Tech House along with some of the best DJs in the business! So who better to start with than the man himself..

GRAHAM GOLD

Graham's legendary shows on London's Kiss 100 (reaching out to hundreds of thousands of listeners across the world) and his club night PEACH, the most successful club brand ever in the capital, made Graham the star that he is.

His commitment to the scene and to play exciting fresh new music is pretty much un-paralleled. Years of experience has taken him to all corners of the world playing for all the major brands and festivals, including Glastonbury, Homelands, Gatecrasher, Gods Kitchen, Passion, Slinky, Impulz, Earthdance, W.E.M.F., Summadayze and The Street Parade in Zurich.

There are actually are very few places in the world he hasn't played!! The experience gained over this time is priceless and is why Graham is constantly a welcome guest time and time again.
He has been in the DJ Mag Top 100 7 out of the last 12 years (2 years at 22 and 5 inside the Top 40), its no wonder clubbers and the industry call him a legend!! He was also voted Best Trance DJ at the Underground Music Awards in 2003, and won every accolade in the Kiss 100 Awards for many years beating dj's such as Judge Jules and Danny Rampling.

Graham has sold over 700,000 mix albums across various leading brands including Kiss Mix, Kiss in Ibiza, Retrospective Of House, Club Cuts, Dj's In The Box and his own albums Gold & Delicious for Logic/BMG, GG1/GG2 for Trust The DJ, Worth It's Weight In Gold for Bullion, and Full Of Beans for Urban Collective.There have also been covermount CD's for M8 Magazine and Fast Car.

Graham's My Space can be accessed via www.grahamgold.com and has achieved over 70,000 hits and his bi-weekly podcasts are going out to a regular 6000 signed up database and growing weekly.

His Facebook group GRAHAM GOLD EVENTS already has over 2000 members which get mailed about all Graham's upcoming gigs.

For 14 years, Graham travelled to every corner of the globe, wowing club goers with his passion for music. There is probably not a country he hasn't played in. But things change and Graham knew he had to do more to stay on top of his game. So he cut back on the gigs and bought a studio. 3 years later, learning to produce on his own, he is now turning out tracks that are played by the world's elite.

He has run highly successful labels such as Good As label which gave Mat Darey his first ever UK top twenty single, Koolworld which spawned the massive "Invader" and secured 3 top 20 hits on his Peach/PWL label.

Good As also managed the UK diaries of Tiesto, Armin and Ferry Corsten from 1998-2001.
This is what Chris Hampshire, the MD of Recoverworld had to say:

"Graham Gold's influence on dance music today cannot be understated. A true industry pioneer he has played at every club that is worth playing at and his radio show on Kiss helped to define musical the tastes of a generation. He continues to draw in new fans week in week out with his hectic DJ schedule. With such a depth of musical knowledge and influences his productions are always something special and his debut single on Flux continues in this vein."

Graham was the first DJ/promoter book Armin van Buuren, Ferry Corsten, Tiesto and The Flash Brothers into the UK.

He appears regularly in every leading dance music publication and was even featured in the special GOLD edition of Vogue! and the story continue's

Next on the agenda we have..

TRISTAN D

Tristan was born and raised in Brighton, Sussex and still lives here today! Now in his early twenties Tristan still loves to return to his home city when he's not jetting around the world! Tristan's long love of Dance music started from the early age of 7 when he had a small radio in his bedroom that could pick up the then pirate radio station Kiss 100, he listened to Graham Gold's Friday Night Kiss show and Judge Jules every week and soon became a House music anorak! At the age of 14 Tristan saved up for his first pair of Technics turntables, practiced religiously every night for months and months trying to gain the art of Beat mixing and of course with practice and a little help Tristan picked it up very quickly! For the next couple of years Tristan would be the DJ and host of many great parties around his local areas. Tristan built up quite a following amongst his social group and was putting on TWISTED parties all over the place. Tristan has been very lucky to have the support of BBC Radio 1 DJ Judge Jules for a few years now, Tristan is good friends with the Judge and has travelled up and down the UK with Jules to most major clubs and also recently DJ'd @ Judgement Sundays at Eden in Ibiza. Over the last few years Tristan has DJ'd for many big brands across the UK and for the last 2 years, This has taken him to Miami, New York, Gran Canaria, Mallorca, Teneriefe, Lanzarotte, Columbia and many more world wide destinations. Tristan has also played along side Hed Kandi, Cream & Ministry Of Sound, Tristan is also currently playing Peach @ Heaven in London every month. Tristan's musical style ranges from Chunky/Electro Bouncy House through to Uplifting Trance, Tristan 100% knows how to read a crowd and Rocks it every time! Tristan has played with some of the worlds finest DJ's and is loved by all; in his sets you can always be guaranteed the best tunes and best atmosphere. Tristan moved over from Vinyl to using CD about 2 years ago and is now a Technical wizard on the Pioneer CDJ1000's and has been seen spinning of more than 3 decks! Tristan currently has a weekly Radio show on Fuzion and is set for the top, Radio 1 watch this space! If you have any questions for Tristan then you can contact him on: Tristan@djtristand.com

IAN BETTS

Ian Betts is one of the UK's most popular and in demand up and coming trance DJs. Over the past six years he's built a passionate and loyal following through pure dedication and hard work, which has left him hotly tipped to be one of the scene''s new global stars.

His unique blend of unforgettable high-octane sets and soaring euphoric productions matched with sublime mixing skills and an infectious presence behind the decks have made him one of the hottest names in UK trance.

With regular appearances at some of the UK's biggest and most influential clubs including The Gallery at Turnmills, The Cross and Pacha, Ian has gained a loyal and dedicated following of fans. Through his residency with HeatUK, Ian''s reputation has reached a wider audience, playing to more
than 10,000 people at the SW4 event on Clapham Common alongside Sasha,
Eric Morillo and Tall Paul.

Ian's fan base extends across the UK and as far a field as Australia, Thailand, New Zealand, USA, Germany, Slovenia, Holland, South Africa and Spain. Last year he joined the likes of Oakenfold, PVD and Tiesto when he played the main room at Amnesia for Cream in Ibiza.

Having played guitar and drums from a very early age, Ian is able to draw on a broad diversity of musical influences whilst also having an intricate knowledge of both the workings of music and the history of the dance music scene.

As a producer, Ian's sound has been championed by some of the biggest and most respected DJs around the world. His tracks have found their way into the record boxes of Paul Van Dyk, Armin Van Buuren, Judge Jules, Scott Bond, Jon O''Bir, Guy Ornadel, The Thrillseekers and many more. His tracks have received 5 star reviews in Mixmag, DJ Magazine, IDJ Magazine and M8
as well as having airplay on Radio One, Kiss, Galaxy, Vibe, MTV and Rapture.

Ian continues to have a busy schedule of production releases, and has recently launched his own label "Six:Thirty Records" which has showcased original tracks and remixes from Ian himself as well as those from his contemporaries and influences. The label has been a huge success and is widely regarded by many as being the best new trance label of 2005.

Ian's incredible passion for music has won him an army of admirers across the globe. This year he will take his talent to the masses with tours to Australia and the Far East alongside performances at Dance Valley in Holland, South West Four on Clapham Common, a return to the main room of
Amnesia in Ibiza for Cream as well as making his debut at the Tidy Weekenders

DARREN PEARCE

"I started doing my own gigs at the end of school - Hire halls and function
rooms at back of pubs and just getting mates to come along. Then as we got a group of about 200-300 people to each event other promoters started to get me to DJ as they knew quiet a few of my lot would come along. One of these was a once a month gig at Middlesex & Herts county club on a Sunday evening we would get up to 1600 there! Graham Gold used to come down, liked how I worked and when Peach started asked me to be one of the residents which went on for 11 years. I was also a resident at Sunny side up which was a Sunday afternoon party. Total madness! I was there for about 9 years also a Saturday resident at the Chunnel club for a night called Trinity for about 8 years"

These days you can catch him in the studio making and remixing tracks whilst he still finds time to do the clubs as well! Busy man!!

AUDIOABUSE

A duo made up of DJ's Brian Jones & Jason Feist. They have been djing for many years in clubs across London and Abroad including Eden-Ibiza, Castle Club-Ayia Napa, Ministry of Sound, Pacha and Matter to name but a few!Both being original ravers themselves and religously attending peach every friday for many years is partly where they get there inspiration from! You may also have heard this duo on Select UK on a wednesday night 10pm-Midnight! Keep your eyes peeled for this duo in the very near future!!

& finally we have...

LEE OSBORNE

This man is no stranger to the music buisness and has been making tracks aswell as djing for many years, working with some of the biggest names in the trade such as Ali wilson, Matt Smallwood, Ben Gold and headlined nights like YES and BEDLAM! Look out for this guy in the future and be sure to check out his new tracks coming out very soon .
----------------------------------------------------------------------
MAIN ROOM ( Uplifting Trance, Progressive & Classic Anthems )

GRAHAM GOLD
DARREN PEARCE
TRISTAN DE CUNHA
IAN BETTS
AUDIOABUSE (Brian Jones & Jason Feist)
LEE OSBORNE

ROOM 2 (Electro/ Tech house)

PELE ( Peach Resident )
LEWIS WRIGHT & RYAN ELLIS ( Bang Disco)
DOM CHEVEZ
UK PARTY PEOPLE ( Select Uk)
DJ MICHY ( Dirty Angels )
SHANE WHO ( Demented Boyz )
DAVID MURTAGH

As well as an awesome LASER SHOW, DANCERS, CONFETTI CANNONS, FREE GLOWSTICKS, CDS & MUCH MUCH MORE ......

This is one night you will not want to miss .........
..........GUARANTEED.................................
----------------------------------------------------------------------
TICKETS £35.00 ( for boys and girls )

This includes entry and free drinks all night!!!
----------------------------------------------------------------------
TICKET SELLERS-

BRIAN - 07944 391 917
JASON - 07969 453 570
NICOLA - 07894 243 948
SHANE - 07947 465 583
LEE - 07521 668 409
BEN - 07956 973 360
DOM - 07830 113 922

ONLINE TICKET OUTLETS-

TICKETWEB http://www.ticketweb.co.uk/user?query=search&region=xxx&category=misc&search=peach&x=8&y=9

HARDER FASTER http://www.harderfaster.net/?sid=5de5e9e55716f14879c1a8ab229eb6ef&section=whatson&action=showevent&music=showall&period=weekend&eventid=&eventid=3d94c2c22efb43ac184a234dd4f1f2f6&forumid=

DONT STAY IN http://www.dontstayin.com/uk/london/the-fridge/2009/dec/04/event-222994

OR CALL 07536021165 FOR LATEST INFO AND TICKETS !!!!!!!

----------------------------------------------------------------------
DRESSCODE- ANYTHING YOU WANT! (no hoods or caps though as we want to see those happy faces)

THE FRIDGE IS UNDER NEW MANAGEMENT WITH NEW FRIENDLY STAFF AND SECURITY IN PLACE AND IS CURRENTLY BEING REFURBISHED JUST FOR YOU LOVELY PEOPLE , SO ANYONE WITH ANY DOUTS NEED NOT WORRY THIS WILL BE A GREAT NIGHT .

THIS CLUB HAS A ZERO TOLLERANCE POLICY AND A STRICT DOOR SEARCH IN PLACE .

18s AND OVER ( ID WILL BE REQUIRED )

MORE INFO WILL BE UP VERY SHORTLY SO BE PATIENT !

WE LOOK FORWARD TO SEEING YOU ALL THERE FOR THIS PRE XMAS PARTY-ITS GONNA GO OFF WITH A BANG!


*************** P E A C H ******************
>>
---
Message threads
| Topic: | Author: | Time: | |
| --- | --- | --- | --- |
| | brian jones | 08.11.2009 18:37 | |
---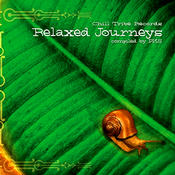 New album
from
Chilltribe
Relaxed
Journeys


Get your
Quality
Relaxation!