---
Welcome
---
AUDIOJELLY: CHEMICAL CREW AND PLATIPUS SIGN CATALOGUE DEALS
Author:

ricky simmonds

Time:

22.09.2004 23:21
Text:
AUDIOJELLY: LATEST NEWS


*PLATIPUS BACK CATALOGUE NOW AVAILABLE THROUGH AUDIOJELLY.COM

*CHEMICAL CREW SIGN EXCLUSIVE DEAL WITH AUDIOJELLY




PLATIPUS BACK CATALOGUE NOW AVAILABLE THROUGH AUDIOJELLY

One of the world's most famous trance labels have made their back catalogue available through the Audiojelly Dance Music Download store.
Since 1993 Platipus have consistently delivered music at the the highest end of Quality trance. Their global appeal has blazed a trail for progressive and trance music with legendary tracks from artists that include Moogwai, Libra, Terra Firma, Union Jack, Art Of Trance and the man behind one of the best selling singles in dance music history - Robert Miles.

"Children" was a phenomenon that put Simon Berry's label on the map, and the quality of the music released since then has always been championed and loved by the world's premier Dj's and dance music fans. Over 15 Platipus albums are now available through Audiojelly, and with many of the finest trance singles of recent years now in the store ready for downloading, this is a truly exciting development for Platipus, Audiojelly and the global trance community. There are many fans of the Platipus catalogue around the world who have never had the opportunity to get their hands on the music they have adored, but now at the click of a button, they can access tracks they have always wanted.

Audiojelly have become the leading download site on the web for trance music, with the best labels in the business teaming up to sell their mp3's. Ricky from Audiojelly said " Most of the labels we have in the store have, without a doubt, been inspired and influenced by the standard Platipus have set, and we can only say how delighted we are to be carrying their back catalogue on the site. We have had countless enquiries from our customers on getting Platipus albums onto the site, and we are pleased that we can now satisfy that demand".


Download music from Platipus at www.audiojelly.com




CHEMICAL CREW SIGN EXCLUSIVE DEAL WITH AUDIOJELLY

The Chemical Crew label is a new evolution in dance floor psychedelic trance music. Audiojelly are proud to welcome one of the most exciting new labels to hit the dance scene to the site. Already signed up are the following artists under exclusive contracts: Skazi, Void, Exaile, Paranormal Attack, Psychotic Micro, Beat-on-Fobia, 40% (Omi), Tube, Damage and Rocky.

B.S.B Media Co. specializes in promoting artists, organizing musical events and managing several fashion labels including Kappa, Oscar de la Renta and several other labels in which B.S.B Media is a shareholder. Based in Mexico city , B.S.B Media recently decided to expand internationally and invest in a new well known music label, based in Israel . Headed and owned by Asher Swissa, 'D.J Skazi, and his long time partner, Asaf Bibas, together with B.S.B Media aim to establish a leading international brand in the music industry.

D.J Skazi, is one of the leading techno-trance artists worldwide and leader of a new uprising dance floor style that's already capturing the dance floor arenas over the world. Both Audiojelly and the Chemical Crew Label recognise this as an exciting link-up between two new major forces in each of their respective fields.

Music from the Chemical Crew label can now be downloaded from www.audiojelly.com




info@audiojelly.com
www.audiojelly.com

---
Message threads
| Topic: | Author: | Time: | |
| --- | --- | --- | --- |
| | ricky simmonds | 22.09.2004 23:21 | |
---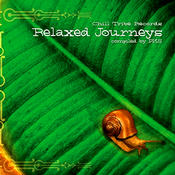 New album
from
Chilltribe
Relaxed
Journeys


Get your
Quality
Relaxation!