| | | |
| --- | --- | --- |
| Blue Planet Corporation interview | | |
---
Top level
Interviews
---
PKS has made an interesting interview with Gabriel Masurel aka Blue Planet Corporation about past and future projects...
Blue Planet Corporation is one of our really talented pioneers in the trance scene who is still producing music. He has released a lot of classics, especially during the 90's. To check out his discography, go to:

Blue Planet Corporation at Discogs

Here he gives us a lot of answers about his project:


PKS: Hello Gabriel! How is life? Where are you based at the moment, and what are you up to these days?

BPC: Hello PKS. Nice speaking with you and a big thanks for your cool Chill Tribe compilation.

Life is OK. I'm living in Paris at this time, near Montmartre, working to earn money, spending good times with my friends and family and always listening to or producing music.


PKS: When did you start producing music? What kind of equipment did you use for your first releases?

BPC: I started to produce electronic music at the end of the 80's and released my first maxi vinyl in 1993 on UFK. It was the first Blue Planet Corporation release produced at this time with Christophe Lebras and my brother Sébastien, and sometimes with the help of other friends. We were using the Korg M1 sequencer (no computer at this time), a Roland Juno 106, a Cheethah MS6, a sampler Akaï X7000 and some effects. The voice you can hear on Overbloodyflood track is Christophe's voice which was recorded on a tape machine we were launching in the mix during the recording on the DAT machine !!

PKS: Some of your first Blue Planet Corporation releases were made together with a guy named Christophe Lebras. What happened with him? Is he still into music making? Are you planning to make more tracks with him?

BPC: We have spent a great time together making music; he was more involved into thinking music while I was rather more on the producing side and I think we were making a very good team. We stopped producing music together around 1996 because of diverging points of view. We meet very rarely at the moment, so I do not have so much news from him. As far as I know, he's not making music and we do not have any plan together.

PKS: Your first 12 inches were released on a label called Underground French Kommunication (UFK) as early as 1993. Records that are really rare and sought after. I see that they go for a high price on ebay etc. How was it to work with UFK? What happened with them?

BPC: Well, we haven't had so much contact with UFK during our collaboration. We were certainly more interested in producing our music than dealing, checking the contract and the money… with the label. So we do not have so much to do with them. I've just learnt a few months ago that a blue vinyl of our second maxi vinyl was under press. I thought only the first one was ! We had a proposition in 1995 to work with POF and accepted because they were more involved in the trance scene than UFK.

PKS: Around 1997, you had a project called Planet Slink together with a bunch of Flying Rhino artists (Christophe Lebras, Gus Till and George Barker). You came out with a track called Suffocate Bullet. Were there any other tracks made by this project that never came out? How was it to work with these talented artists? Are you still in touch with them?

BPC: There were no other tracks from Planet Slink. I think I can remember James Monro asking us to come to London to make a collaboration track for a Flying Rhino compilation to come. It was a great time we had in the Flying Rhino office. It was a big space where the studio of Gus Till was, with a fantastic Blue Room speakers' system. The sound coming out of his studio was really tremendous. We spent a very good time there, meeting people, making music... I'm still in contact with Gus Till who is living in Bali and I'm looking forward to his latest BUS's album and Super Cozi's stuff too. I have a big respect for Gus as a musician and love the man too. We have worked the first track of BPC's album together in his studio in London (in fact there is lot of Gus in this track). And I hope to be able to make more music with him in the future.

PKS: In 1999, your first album, and so far only album, Blue Planet was released on Flying Rhino Records. An album that is considered as one of the major classics in the trance scene. How was the process of making this album? What inspired you, and what inspires you in today's music production?

BPC: Thanks for the "major classics"!

Well, first Christophe and me signed a deal with Flying Rhino for an album but I eventually worked on it on my own. So the process changed during these two and a half years of producing. I was interested trying to make something that could last in time. I was something like 22/23 years old, and it was as if you want to express all the things you have learnt from the beginning. So I was inspired by all the music and the life I'd had before working on it : lots of stuff, no ?!

I'm still really inspired by the music around me, and today I'm listening and discovering so much music that I have lots of inspiration. The fact is that today, I want to be less on the production process and more on producing quickly to keep your feeling of the moment. I put too much on music before (it was like I had something to prove on each track) and I want to be lighter with it today although the music is very important in my life.

PKS: It's been six years since your album, and you haven't released too many tracks after it. Why is that?

BPC: That's life. You do not always have something to say. And I've worked on different musical projects.

PKS: The last few years, you have come out with some fantastic chill tracks on labels such as Dakini Records and 3D Vision. The latest on Norwegian Chill Tribe Records. You have a different sound on your tracks than most chill/downtempo artists. What has given you inspiration for these tracks. How do you like to make chill out compared to trance music?

BPC: I've always liked playing with sounds and Chill/downtempo are a good playground for this.

The Stalker track on 3D Vision is directly inspired from the Tarkovski's Stalker movie. This track was made in a few months with my studio being moved to three different places, so lots of different people have participated in the evolution of this track ; finally it's a compilation of three different tracks. There is a sample taken from the movie at the beginning of the track. Wild City was made in two days in Paris during the summer after having spent a very good time on the seashore. I think cities are growing more and more like some strange octopus and will turn into something… really wild ! And Mangrove is about… the mangrove, this merge of the river, the sea, the vegetation in Africa ; there is a sample of an African traditional song on this track.

PKS: You used to play more live sets before. Now it seems like you are back in business. You also serve some fantastic dj sets, including our release party for Quality Relaxation (Chill Tribe Records) here in Norway this summer. How do you like to play live and dj sets? What kind of music do you prefer to play in your dj sets?

BPC: Thanks for the compliment.

I think I prefer playing as a DJ than as a Live Act.

First because, I've played as a drummer in different pop/rock alternative bands, and I think in comparison it's difficult to find something really live in performance with computers. But things are changing today with the Live program from Ableton you can find something more playful.

Secondly, it's easier to offer diversity in sounds as a DJ than as a Live Act because an artist generally produces a certain sound. I like to play different sounds in my DJ set. I remember having played in Oslo an old track from Cygnus X, some Full On like Atomic pulse, Astrix or Synthetic and some progressive sounds from Beckers to Son Kite.

My ultimate DJ set would be a 6 to 8 hours mix from space music to extreme tribal dance.

PKS: It was a great experience to have you visiting here in Oslo, Norway. How did you like it here, and what did you think of the scene here in Norway?

BPC: It was my first time in Norway and I had a great time there. I like to play in small clubs because of the fat sounds and the good atmosphere you can find there. The scene seems to be small in Norway, I mean compared to the parties you can find in Brazil or Mexico. I was totally impressed by the light during your summer night.

PKS: Which are your favourite artists. What other kinds of music than electronic music do you listen to?

BPC: My favourite artists' list is too long to check, but to name a few… I like all the productions of Dado and particularly Synthetic project, Son Kite and Ticon, Jaïa, Simon Posford, especially for his Shpongle project, the latest productions of Silicon Sound VS Jaïa which are really fat and dreamy at the same time, all the Solar Fields productions (and I'm dying to listen to his trance production) … well it's too difficult to check everything.

In other kinds of music I'm a fan of Herbie Hancock 70's period style which sounds fantastic and futuristic to me, AIR and Stéréolab. I like very much all the productions from Nigel Godrich who produces Radiohead, Divine Comedy and the last McCartney's album which is great. I'm listening too lot of 60's sounds.

So, really hard to find something in particular in electronica or not, because Music is an ocean and you can not swim in all the world's seas at the same time…

PKS: Lately, you have been working together with Yannis Kamarinos (Jaïa) as Altitudes, which resulted in a track on the Quality Relaxation compilation (Chill Tribe Records). How is it to work with him? How did you hook up with him? Any more releases planned for this project? Any other collaborations planned?

BPC: Well, Yannis is a friend for me before being a musician. So it's always fun time I spend with him. We have met the when first Jaïa album was released. I was working for Radio France Internationale on a magazine with Patrick Chompré which was about electronic music. I contacted Jaïa to play their album on the show, and that's how I met him, together with Jean Michel Blanchet.

We have a very similar musical style and the same vision of music. The first collaboration was for a remix of a famous French singer, Mylène Farmer. I was asked to make this remix and after a few weeks of work, I thought Yannis could give a good final touch to my works, which was what happened. Since that, we have produced a second remix for Mylène Farmer.

The second Altitudes's track is finished. We have produced it with Johannes Régnier from Silicon Sound in his studio. Altitudes is an ambient/downtempo project around Yannis, Johannes and me. We have the idea of making a dancefloor project too. In fact, I've always enjoyed working with them, so it's not only a question of music for me. There are others collaborations like a pop project called Barcelone with a very good friend Gilles Bocs.

PKS: Lately, we have heard rumours about a second Blue Planet Corporation album. Is it true? How do you think it will sound compared to the first one? Have you changed style? What label will you release it on? When do you think it will be released?

BPC: I'm working on a new album. It will merge different styles from downtempo to tribal trance through progressive. It's more than 6 years from the first one, so my sound have changed but I hope that people will find the same feeling with my music they liked before. It will be release at the end of 2006. I'm in contact with Detox from Exposure Productions.

PKS: What do you think of the psytrance scene today compared with the old days? What is bad and what is positive?

BPC: I'm not a psytrance purist. I have a lot of musician friends from different musical styles, so I'm feeling personally more as an artist than a psytrance musician, so it becomes difficult for me to answer your question. I just see that the music has become harder and harder than before.

PKS: What is your best party memory ever?

BPC: Difficult to say. I have lots of nice memories. One party in Brighton with James Monro in a sort of Pub was really cool. One in France where I was just a 'raver' in 1993 in an underground career with Evolution in live was fantastic. I remember to have spent very good times too in San Francisco with the Biodegradable crew. So lots of good memories. It's not only about the party but it's about everything coming around, also with the people you can meet… so Oslo in June was a very good party.

PKS: What is your worst party memory ever?

BPC: The first BPC's live Act in Paris. I remember having said to Christophe we would not make other Live Acts after that…

PKS: Time for a couple of non-music related questions… What other interests do you have besides music?

BPC: I'm interested in the world where we are living, so everything can give me information about it from books, films, paintings, history, politics, discussions…is of interest for me.

PKS: How are the french girls?

BPC: French girls are beautiful in Paris. But I have seen more beautiful girls in two days in Oslo than in a few weeks in Paris ! Lucky PKS !

PKS: What do you prefer in your glass. Beer or wine?

BPC: Both. I recommend a pint of Chouffe (beer of the Ardennes) and a glass of Côte de Beaunes, red wine.

PKS: Any last word?

BPC: The World is strange at this time, something like a mutation. It's a critical moment to come in the next decades for our little Blue Planet…



Thanks a lot to Gabriel Masurel for taking his time to answer these questions!! We will for sure be looking forward to hear more master pieces from this talented artist in the future…




Comment List
---
There are no comments.
---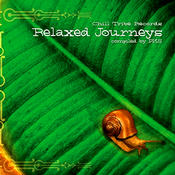 New album
from
Chilltribe
Relaxed
Journeys


Get your
Quality
Relaxation!