| | | |
| --- | --- | --- |
| Interview with Dave & Andy of Chi A.D. | | |
---
Top level
Interviews
---
Andy & Dave (better known as Chi A.D.) gave us an email interview.. Read what they say about music making, live playing and their new releases!
Chi A.D. history




DENIS:
For new fans / people who have never heard of Chi A.D., please fill people
in with a brief who / what / where / why ...

ANDY & DAVE:
After a diverse musical apprenticeship which had included stints playing
keyboards with Death Metal pioneers Venom under the pseudonym VSX, Dave
Young's musical vision was to blend the harder more percussive elements of
Acid Techno with the (then) uplifting melodic sounds of Goa Trance.

This followed earlier releases as EXP Project, with the acclaimed
'Brainchaser' EP on Acid-Trance label Smitten Records* and as Guidance with
'Destination'/'The Earth' on Inspiral Records, which set many trance-floors
alight with it's accessible acidic grooves, featuring in a number of
Psychedelic DJ Top Ten's.

November 1997 saw the UK release of his new project, CHI-A.D. with friend,
label-partner and fellow musician Andy C. The album "Virtual Spirit" was
released on Ganesha/Nova Tekk Gmbh, and received strong world-wide reaction
by trancers, DJ's and the Dance Music press. In particular, the track
'Astral Warrior' became a firm favorite in many trance DJ sets with it's
melodic soaring eastern riffs and complex rhythmic structure.

This potential was further enhanced by CHI-A.D.'s first 12" release on
Transient Records, "Exit Eternity"/"Beyond the Singularity" (March '98)
receiving glowing reviews in the more mainstream dance oriented UK music
press (Muzik, Ministry Of Sound Magazine). The Mighty Morning epic "Exit
Eternity" has featured on a number of compilations (Psychedelic Vibes Vol.
5, Tantrance 7, Another Taste of Transient & Mushroom Trance 2) and is
still finding new fans to this day.

Further 12" releases and compilations followed with CHI-A.D. tracks
featuring strongly on various compilations (in particular the swirling
morning classic track "Eye Am the I" - which many DJ's and fans alike
believe is the definitive CHI-A.D. track - on Transient Records "Dream
Creation - Sound of Freedom" compilation & 'Destination Goa' Vol 6).

By this time the vibe and buzz around CHI-A.D.'s music began to grow with
each release with the music being described as ".....Beautiful Morning Goa
trance........to leave you feeling good", "Trippy, Spaced-Out
Trance.....full of depth and originality"

However, the combination of the trend towards darker less accessible
psychedelic sounds, particularly in the UK, CHI-A.D.'s lack of UK label
support and the scene's subsequent move to a more progressive style of
trance saw CHI-A.D. have to adapt their sound somewhat to continue being
able to release tracks. Towards the end of '98 compilation tracks included
'C.12(' on "Sonic Massage" (Starchild Records USA), 'Machine Brain' on
"Goodfellas" (Medium Records) and 'The Flame' on "Psychedelic Demons II"
(Zoomshot).

March '99 saw the release of 'Celestial' / 'Biocandy' on Blue Moon
Productions UK (formerly Interstella Records), delving into slightly harder
tranced-out electronic realms while retaining the unmistakable uplifting
sound of CHI-A.D. While both tracks received generally good reviews and
consolidated CHI-A.D.'s position in the Global Psy Trance Market however
delays in releasing the EP and the label's subsequent demise had an adverse
effect on both distribution and sales.

CHI-A.D. also played a number of parties in the UK and across Europe
throughout the summer and latter part of 1998. Originally consisting of
Dave Young and Andy C. they were one of the first psy trance groups to play
a completely LIVE P.A. without DAT. These shows brought their powerful and
uplifting live sound to a wider audience and enhanced their reputation as
one of the most original acts on the trance/electronic music scene. They
have continued to play select parties throughout the World although, they
have in recent times played a DAT based Live PA.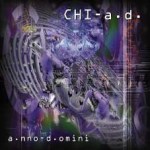 The Second Chi A.D. album "Anno Domini"


July '99 saw the release of a new 12", Myopic Utopia/01:07:99 on MASH records, which precluded the 2nd CHI-A.D. album "Anno Domini". This album saw CHI-A.D. move away from their trademark uplifting sound to explore darker musical territories within a densely produced percussive framework.

Stand out tracks on the album include the elastic percussive workout Redivider, the ominously powerful MoonArt, and killer new versions of The Flame (of Eternal Life) and Myopic Utopia. CHI-A.D. also a willing ness to embrace and experiment with sounds and influences outside the psytrance framework with tracks like Shadow Spirit and Pathfinder. Although well received by press and fans alike, it was felt that a return to the classic CHI-A.D. "morning" sound was necessary if the music was to progress to the next level.

More compilation releases have since followed including the impressive "Monsters" on Medium Records and 12" releases, such as the "Creeping
Gravity" EP on MASH Records as well as more progressive workouts "Waverider" and "God Module" on Medium Records.

At present, CHI-A.D. are in the process of finalising and finishing tracks for the new 12" on MASH Records and, new album "EARTH CROSSING" which will feature 8 new tracks and be released on Velvet Inc (Nova Tekk) in August/Sept. 2001. Also scheduled is an anthology album releasae with Out of Orion Records called INFINITISM which will feature a collection of rare and unreleased tracks, digitally re-mastered.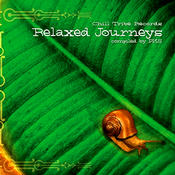 New album
from
Chilltribe
Relaxed
Journeys


Get your
Quality
Relaxation!