| | | |
| --- | --- | --- |
| New Hadshot release "Hosted Vol.1" | | |
---
Top level
Music reviews
Label Info
---
A new series on Hadshot, "hosted". First DJ : Morg (Sweden)...
HADSHLP010
V.A - HOSTED VOL.1 - DJ MORG aka KATAYAMA
Format: 2xLP
RELEASE DATE: 09.07. 2001

After playing brilliant set in VOOV EXPRICE 2000
DJ Morg was choosen to represent fines Scandinavien style on the new hosted serie of HADSHOT

This compilation supplies 8 new exclusive tracks brought to you by the finest names ?
The latest word in progressive trance

NOMA
KATAYAMA
12 MOONS
R
SOURCE EXPERIENCE
DEFOLDER aka DJ SANGEET
ANTIX
IGNEOUS SAURIA

Direct contact:Cosmophilia dist. Attn. Yaniv Tal Woferlstr20
81737 München Germany
Tel: 0049/(0) 89 /68088925 Fax: 0049/(0) 89 /68088924
e-mail hadshot@cosmophilia.com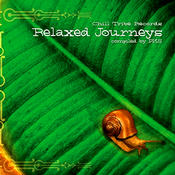 New album
from
Chilltribe
Relaxed
Journeys


Get your
Quality
Relaxation!