| | | |
| --- | --- | --- |
| New release on Acidance Records! | | |
---
Top level
Music reviews
Label Info
---
A new release on Acidance records! Their first release (Parasense - Parasense) was a kicking album, lets hope this follows up ..
From the Acidance crew we got this ...
"This is acidance records second release, after the debute album of parasense -apple-, and brings to you drug therapy, compiled by various artists.This compilation contains 9 new tracks,all of them prieviously
unreleased and exclusive in our label."



tracklist:
1.logic bomb - join us
w&p by j.petterssen, j.bergvall
2.ninja traxx - compromise your self
w&p by ninja & akore
3.labyrinth
w&p mark petrick & nikolas aimar
4.parasense - microwave
w&p by alex kurkin & victor zolob
5.neuromotor - fuck the dat mafia trance xpress
w&p frederic talla
6.xenomorph - the silimaki murder tool kit
w&p by mark petrick
7.earthling & domi p. - el fil d'el comadant
w&p by domi pastor & celli
8.fungus funk - space things on the movec
w&p by serge prilera
9.aerodance - pop freak
w&p by parasense & x.p.voodoo

MASTERED @ FOUR CARRY NUTS STUDIOS

Release date:   1 week of july

Distributed by:
Wirikuta
ph /fax:+43 (0) 52323929
mobtel:+43 (0) 6644859708
Email:wirikuta@aon.at

Acidance records
eyrimedontos 4
104 35 athens
greece
tel: ++301 52 02 830-1
fax:++301 3457996
mobile:++30945381888
acidance-records.com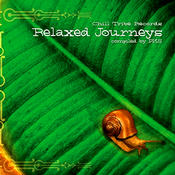 New album
from
Chilltribe
Relaxed
Journeys


Get your
Quality
Relaxation!