| | | |
| --- | --- | --- |
| Polyploid - Grow Your Own | | |
---
Top level
Music reviews
---
New album is out on Chill Tribe Records by Chris Gannon from the UK. Here are some of the reviews...



























Polyploid - Grow Your Own (Chill Tribe Records) 2007 (CTRCD05)

Release date: August 2007

1. Polyploid – Space Boxing
2. Polyploid – Unlimited Weapons
3. Polyploid – Nought Ark
4. Bunker Din – A Pocket Epic
5. Polyploid vs. Deviant Electronics – Salmon Shandy
6. Polyploid – Bishop's Song
7. Polyploid vs. Deviant Electronics – Trick Dust
8. Polyploid – Triumph Of Reason
9. Missed Cannon – Three-Quarter Tortoise
10. Polyploid – Just Pray
11. Polyploid – Wishful Thinking

Review by MattMan:
Polyploid aka Chris Gannon now releases the album "Grow Your Own" almost a decade after his first release "Touch Proof", under this alias. I know Gannon's work mainly through his Psytrance / Goa Trance during the 90's. So, hearing him now again, releasing an Ambient / Dub album through Chill Tribe Records comes as a very welcome surprise! This album also contains tracks in collaboration with Ciaran Walsh from Deviant Electronics.

Chill Tribe Records' 5th release offers a lot. You'll find a wide variety of tempos and influences featured; Break beats, Jazz, Dub, Oriental, even orchestral sounds. As the track listing progresses, you're soon to realize the CD spinning in your player fits smoothly into the great line of music we've previously experienced from this label. I really like the way the album seems very dark, but at the same time, it offers a sort of upbeat, interesting pace of rhythm. This idea is further enhanced by looking at the great cover art. Take the track "Trick Dust". It's very dark, it has a very interesting melodic foundation, (in a way it reminds me of Juno Reactor), coupled with intense synthesizing. You get the feeling catching this music live somewhere would be a real treat.. An interesting choice of vocal samples are also used. "Bishop's Song" - with what sounds like a very enthusiastic reverend - joined with an electric organ playing, making it something that stands out in many ways. The individual tracks feature their own sort of theme, and it's a safe bet to say nothing is left to the coincidental realms regarding the production. However, everything is left to your interpretation.. It's impressive how the level of creativity, the design of the sound, the effects, and the exploration of musical possibilities in itself makes this album stand out the way it does. The album also has it's jazzy side, the last track "Wishful Thinking" does something impressive, it matches together the general feel of the album as you've listened through it, slows it down, brings great closure to the previous hour of musical experience.

As an artist, you're required to know what you're doing if you've set out making an album which aims to bring something new to an audience within this kind of mixture of genres. This album gives me a feeling of a very precise and structured way of looking at the project. If you look at it abstractly, you almost get the feeling of a clear melodic symmetry. There's a usage of contrast, pace and effects that shows us something on a whole different level than most Dub-albums I've heard. There are a also a few unusual surprises that caught my ear, I'm sure you'll know what I'm talking about after your first listen.. All in all, in terms of quality, production, engineering and continuity, Polyploid - Grow Your Own is a definite must-have for any fan of Ambient, Chill and Dub.

Waste no time inserting this excellent piece of digital creativity into your source of audio!


Review by Le Lotus Bleu:
Polyploid is Chris Gannon (from UK) who wrote, produced & mastered this album, some tracks cowritten with Ciaran Walsh aka Deviant Electronics.


1. Polyploid – Space Boxing
Some mental ambient-break beat, trouble atmosphere , could remind some old industrial ambient from the mid 90's.

2. Polyploid – Unlimited Weapons
Still on the brekbeat's veine whereas the techno side let place to Dub tones here & even some Goa influences appears on the end.

3. Polyploid – Nought Ark
Time for a piece of climatic ambient at beginning (take in mind as a somehow comparison the chill CD Violent Relaxation from Total Eclipse) , again the tracks benefits from old school-goa sounds mixed with break beat.

4. Bunker Din – A Pocket Epic
This composition opens the orchestral facet of Polyploid, so it's a more classical music approach here like you could encounter in some Juno Reactor's track in their Labyrinth album.

5. Polyploid vs. Deviant Electronics – Salmon Shandy
I was speaking about climatic ambient, i find out again this impress here but through a twisted filter, some oriental punctuations (percussion & layer) mark out this weird short tune.

6. Polyploid – Bishop's Song
Okay let's go to new musical directions: soul (organ) + funk + 303, indeed it's not that much ambient nor chill but clearly dedicated to the dance floors.

7. Polyploid vs. Deviant Electronics – Trick Dust
Now time to incorpore colder rock sounds, EBM atmosphere. Once again, it can't be called chill production, it's more on the freestyle boisterous side. After a while a name comes to me, there's something of Prodigy's spirit in this track with an ultra energised harmony made between the harsh rhythmic & the dry bass line plus the numerous sharp riffs.

8. Polyploid – Triumph Of Reason
First of all, let's change the track name from Triumph of reason into Triumph of the mad cold trumpettas. Secondly, who said suomi? It's me, Squaremeat spirit floats over this tune ... I think Chris Gannon got some suomi origins from somewhere, it can't be otherwise, we need to check this!

9. Missed Cannon – Three-Quarter Tortoise
Some dub + western atmosphere due to the banjo's riffs conferring this lonely feeling in a wide warm desert place.

10. Polyploid – Just Pray
Consists in Dub chill quite close to Ganja Beats sound in "Paradise & Tranquility" album, with many samples all along in a Nasa's conversation style alike.

11. Polyploid – Wishful Thinking
The album ends up with a Jazzy tune with saxophone melody after some starting Gothic vocals.

Grow Your Own is presented under the 'Chilled Break Beat' category or perceived such as Dub-Chill; personally i think the content can't be restricted to such denominations, it's too restrictive. Actually like i pointed out, the 11 track ranges a large spectre of music (including real dance floor tunes like tracks 6,7,8) which simply exceeds the concept of an ambient-chill album.

Polyploid is definitively not the reviewer's friend : he always delivers something different from track to track furthermore his music is a quite complex melt of several musical styles, hard to describe or explain. Hopefully, Polyploid is truly the listener's friend & that's the most easy part to accomplish .

Climaxes: 3,4,6,8,10


Review by Basilisk:
It isn't Blunt Instruments, but Grow Your Own is something close! Polyploid reminds me of something missing from the psychedelic downtempo landscape for some time now... if endless permutations of diet chill are beginning to bore you, try Polyploid for a refreshing dose of high-quality British break-trance. If Deviant Electronics, Acid Rockers, and Blowfish turn your crank, don't miss this!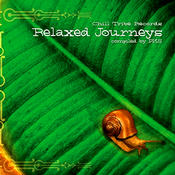 New album
from
Chilltribe
Relaxed
Journeys


Get your
Quality
Relaxation!