| | | |
| --- | --- | --- |
| Limboland vs. Trance Rebel Army | | |
---
Top level
Party flyers
---
Psytrance party in Oslo, Norway on October 6th 2007.



Limboland & Trance Rebel Army presents:

Live:
Khopat [SST, Spectral Rec. - Portugal]
PhasePhour [Geomagnetik Morning Star]

DJ's:
Daksinamurti [SST, Rudraksh, Mindfunk - Germany]
Christer [SST, Mechanik]
Little Miss Lucifer [Trance Rebel Army, HS dama]


Saturday 6. october 2007 [from 23.00]
Sjokoladefabrikken [Stockholmsgata 12]
Cc. 150 NOK [100 NOK before midnight]
Deco: Supriiiiiise


Then it's about time for another psychdelic party in Oslo. Limboland & Trance Rebel Army puts their minds together to serve the people a combined party @ Sjokoladefabrikken in Oslo. There are 3 various reasons for this gathering; first Katrine has managed to climb the magical 30 years barrier into the world of adults. Then it's a release party for PhasePhour's forthcoming album "Fun From Far Away" on Geo Morning Star. Last, it's going to be a farewell party for Christer who will go back home to Mexico for the winter to spin records in that part of the world. Not bad, but then again we also have invited two kick-ass artist from Germany and Portugal also. Everything what a party should consist of.

But! Everyone have to send us a mail [ trancerebelarmy@gmail.com] with their name. It's a private party, so everyone who wants to come in can just announce that they will come to the party. Alternative, you can send an sms to [ +47 92493734]. It's the only small information we need. It makes the world a better place, at least for us as organizers. So please just send us your names.

Smiles from Katrine, Lucy & Christer


For more information and links:
http://www.myspace.com/khopat
http://www.myspace.com/phasephour
http://www.myspace.com/daksi
http://www.myspace.com/djchrister
http://www.myspace.com/littlemisslucifer
http://www.spectralrecords.com
http://www.mechanik-records.com
http://www.rudrakshrecords.com

Comment List
---
There are no comments.
---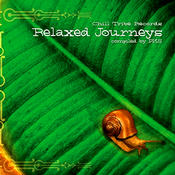 New album
from
Chilltribe
Relaxed
Journeys


Get your
Quality
Relaxation!