| | | |
| --- | --- | --- |
| Forest Spirit Communication Program 17-19 August 2007 | | |
---
Top level
Party flyers
---
Psytrance pary at Kløfta, Norway 17-19 August 2007.
Live: Kemic Al, Kayab, Procs, Troglodytes, Traskel, Unknown Noun and Fragletrollet.








































Forest Spirit Communication Program

In Norse mythology Ullr is the son of Sif and the stepson of Thór. During prehistoric times Ullr was the Sun God who held great importance as the great spirit of the old pagan traditions. There are many places named after Ullr, such as the ancient temple grounds of Ullern in the east of Norway.

On the weekend of August 17-19th there will once again be a ritual on the old temple grounds of Ullern. Join us as we release blockages, wipe slates clean and step through the galactic activation portal. From there we learn to co-create and co-operate spirit through music, dance and celebration. Ullr will rise once again from the hearts of all people attending.


Date: August 17-19th
Time: Starts Friday at 21.00 and ends Sunday at 12:00
Location: Ullern Gård - 2040 Kløfta - Norway
CC: 150 NOK for 1 day - 250NOK for weekend pass - 200NOK full weekend Presale tickets

Live:
Kemic Al (Butterfly Rec, MLT)
Kayab (Sonic Tantra Rec ,USA)
Procs (Trishula Rec,SE)
Troglodytes (Insomnia Records, SE)
Traskel (Sanaton Rec, SE)
Unknown Noun (Namaha Rec, NO)
Fragletrollet (Yggdrasil Rec, NO)

DJs:
Makadam (Sanaton Rec, SE)
Alter Egon (Butterfly Rec, NO)
Loke (Yggdrasil Rec, NO)
Midjit (Eventyrland, NO)
Raymond (Hatzville, NO)
Psycloned (Psykestua)

Chillout:
Dimension Al, MLT
Space Turtle ,USA
Unknown Noun ,NO
Unknown Cause , NO
Loke,NO

Food & Chai by Veggis

+ More T.B.A +


P.S. NO alchohol will be served


PPS LEAVE NO TRACE, use ashtray for cigarette butts, take care of your trash, either take it back with you, or at least use trash bins at the location. Take care of nature and nature takes care of you;)

Stay Tuned for More information @

http://www.eventyrland.org

Comment List
---
There are no comments.
---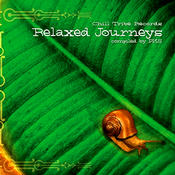 New album
from
Chilltribe
Relaxed
Journeys


Get your
Quality
Relaxation!