---
Top level
Music reviews
---
(Review by Psytones:)
First psytrance compilation out on Northern Psylight Records...
Established in Stavanger, Norway by Leif Erik Askeland (Former member of Trold) and Ketil Mardal in 2005. These guys set out to present the world to the real world of fantasy, of psychedelic trance and mind expanding music which by many feels lost and almost forgotten. They have their presence in the world of psychedelic trance for more then 15 years as DJ's, musicians and party organizers in Norway as well as international psychedelic trance artists focusing on psychedelic full on. We are presented here with Nordic Psylight Records debut compilation PsylightXplosion. This is a surprisingly fresh and trippy V/A which will include 9 unreleased tracks that will for sure fill crazy dance floors all around the world!


V/A – PsylightXplosion (Northern Psylight Records) 2006 (NPRCD01)

1. (6:25) Braincell – New Way To Think
2. (8:20) Trold – Kick'n Carries
3. (7:41) Uruz – Dimension Of The Mind
4. (7:57) Imaginary Sight – Organismic
5. (8:07) Trold – Wonder & Amazement
6. (7:17) Uruz Vs. Ansuz - Gibo
7. (9:01) Mental Spark Vs. Killer Buds – Sparkling Bud
8. (8:37) Ansuz Vs. Uruz - Melana
9. (7:53) Yab Yum – Felicidade (Total RMX)

The mystical Northern light is the tag of a beautiful light phenomenon often seen over the Northern regions of our beloved world. These magical lights has been around since our Earth formed an atmosphere millions of years ago. The dinosaurs saw it, early humans in our evolution saw it and our descendants will see it.. The Northern lights have always been a mystical phenomena for all ancient cultures in all times, and where commonly associated with dancing. Inhabitants believed that Northern lights were old maids, dancing and waving in perfect motion. It was a dance by the heavenly spirits across the sky. The Northern Shamans used this phenomenon in their rituals with respect, and it was a common link between the living and the dead. The Northern lights also makes magical sounds for your ears and Psychedelic spells for your eyes. It's a mystic, magical musical displayed for our pleasure. Playing in the atmosphere with colourful lights by the heavenly spirits for us to dance and enjoy. These inspirations from the heavenly spirits influence us to respect this phenomena with a pure heart, and Northern Psylight Records is trying to spread this message from the heavenly spirits that made all this magic in the sky happen.

Light – Sounds – dance and enjoy …

1. Braincell – New Way To Think :: Dj Flips, the compiler of this exiting new compilation from the North kick starts the session by dropping us a new acid trance tune by Braincell (Ralph from Rastaliens). Here we get the well known sample used by the likes of Simon Posford. As the samples echoes away, we get a firm and stable groovy baseline which will lead us into jumping synths, sparkling leads and atmospheric effects. The base drives hard, pumping your body to prepare it for the rest of the journey laid down by Dj Flips. I have to say that this Braincell track really reminds me of Trold's synth work – I would even get so bold to say that this track is inspired by Trold. With this opener for 'psylightXplosion', we can hear that this compilation is going to be one fun trip into the emotion of a dancing Nordic light. Hypnotizing and wondering minds is what we should expect.
Score: 8.92

2. Trold – Kick'n Carries :: Ah, the legends, the strange ones, the Trold's. Stein and Bjørn carries us over to a bouncier side of psylightXplosions. Always with their unique approach on psychedelic trance, we yet again get a special treat from the mystical producers located in Stavanger, Norway. Trold gives us a lot of skittering effects and a funky drive which leads you up to a dream world of the Norwegian 40's/50's children's book / puppet movie musical theme from "Karius & Baktus" http://en.wikipedia.org/wiki/Karius_og_Baktus - Great sample, really brings back nostalgic memories. .. And let's not take the speech samples for granted either. Trold knows how to make you think with their samples. A track that kicks and carries you away. Masterful track!
Score: 9.34

3. Uruz – Dimension Of The Mind :: Uruz, former known as Humbug, Heggmatech and Samadi Sound Source (together with Ansuz presented later on) has already some releases under his belt on Xilium Records, Black Drop Productions ect. And he has played on different parties around the world, like Italy, India, Brazil, Belgium, Norway, Sweden and so on. Here he brings us his new project that will kick you in the third eye with an ocean of sounds and smiles to keep your attention under control. A good track, maybe a bit boring as it progresses. But a blast for your tripper eyes and hands!
Score: 8.3

4. Imaginary Sight – Organismic :: Kicks us back into the loop with a strong baseline, and firm effects. This is a story of strange but light moods that will for sure surprise you on the dance floor. We get a visit from a Terrance McKenna sample, and a melody of strong light which will lift you up and bring you down again as you where in a rollercoaster. If there is something 'Imaginary sight' from Macedonia knows what to, it's to give you a ride for life. No one will escape this rush of a storytelling. Marko Daravelski who is the brain behind this project, is also known as the founder and label manager of 'Glowing Flame Records' and 'Xilium Records'. Great trippy effects and moods. A rocking track to lift your spirit for sure!
Score: 9.3

5. Trold – Wonder & Amazement :: Ah, once again we get to tune in to one of Trold's magical tracks. This time with an even more trippy mood. We are driven inside a playfield of beautiful arranged melodies. Great composition and awesome drive. As usual Trold gives us a lift and flyes us away. Move it to the side, move it to the other dimension of mysticism. As always, I got great admiration to this duo which always focuses on darkish but positive energetic trance music of the forest. Absolutely mind-flipping. Great!
Score: 9.33

6. Uruz Vs. Ansuz - Gibo :: Yet again we get a track by Jostein (Uruz), but this time connected with Glen (Other half of Heggmatech and Samadi Sound Source) On this track we kick off with a baseline that sounds so familiar – I really can't put my finger on it, but it's driving, mad and pushing psychedelic! Again we get an ocean of sound-effects that will trip you out like a twister in the sky. Ansuz is said to be known for his studio which includes a huge collection of odd and rare synthesizers that everyone "wants". And this is clearly represented in this mighty colourful and trippy track which is loaded with funny, cute, strange and twisted sounds. An absolute delight for all the twisted- and tweaky-sound fans out there! Check it out, you won't regret the adventure. Mmm, hallucinations creeping up the walls. …But where do I know that baseline from? Ah, yes, now I remember, it's "Spindrift - Breakpoint" presented on the good old "V/A - Örebro Freakfactory 1"!
Score: 9.16

7. Mental Spark Vs. Killer Buds – Sparkling Bud :: We leave the wonderful world of 'Gibo' and wonder into the fairytale of the gangbang crew 'Mental Spark and Killer Buds'. Now the compilation is really picking up, lifting us higher to another space of reality. These guys know how to get the party started with extremely bouncy sounds and effects. If you want to get a little bit crazy like a monkey on the dance floor, this is the track for you. Stomping beat, playful sounds that will for sure keep you entertained all the way through never ever land. This gang of people are spread all over our blue/green planet. One half is from Brazil, and the other is from Belgium. What a delight ..what a trip! One of the strongest tracks presented on PsylightXplosion. Really drives you happy mad-mad. Go bounce! Boing boing boing!
Score: 9.77

8. Ansuz Vs. Uruz – Melana :: For the third and second time, we get another visit from the Norwegian duo with many names. This time we are thrown in to another world of crazy sounds that can cut your brain in half. Groovy baseline and wicked feelings to trip you out while trying to follow the sounds with your hands and soul. The boys pushes balloon noises and freaky feelings in your face. Grabbing your bouncy soul and tells it to dance and freak out! .. I must say that the impression that I get is that these boys should never leave each other, never! While Uruz's track alone might have felt a tad empty, I feel that his talents combined with Ansuz's talents (And Synths!) are a trippy-tweaky match in heaven. Energetic track with the heart of a child and soul of a fish. If this track won't make you smile and laugh, then you don't got happyflappy humour, I'm sorry. - You go guys! Hope to hear more from you in the future. Thank you.
Score: 9.74

9. Yab Yum – Felicidade (Total RMX) :: Last but oh not least, we get a track from Ajja and Gaspard. These guys, with the collaboration of Tanina Munchkina and musician, Master Margherita created the label 'Peak Records' in the summer of 2003. – Let me tell you, this track, this track that finishes off the whole holy psychedelic compilation compiled by Dj Flips is HUGE! It will actually drag your brain out of it's cranium. Scatter your emotions and fears on a ground and dance upon it like the whole Goat it is! Don't get crazy, it's just a masterpiece ready to bend you. Drown you and fly you high up to the sky again! Heavy tasty baseline with good ol'school break beats on top! Ah, this ending sure puts a smile to my face. Can't wait to get a hold of more music from these guys! Bravo!! Amore!! Fhjuu!!
Score: 9.99

Overall .. Take a looooong breath, sit back and chill… This is one heavy compilation. Not that it's heavy in the dark Russian fashion. But it has so much going on. Sounds and effects from every angle imaginable. And after a session of this album, you will feel sleepy, and at peace. It's a compilation filled with beautiful emotions and nagging effects that will make you feel Shiva, laugh and entrancing you to your eyes glitter of sparks and life. I think Dj Flips has provided us here with one of the drippiest and trippiest albums of the year. Light and pleasant in mood, but dark and hardcore in effect. A pure psychedelic experience for your body, mind and soul. If your looking for some freaking effects that will bend your mind with a fresh breath of hypnotizing trance beneath it all. Go to your favourite web-shop and purchase this mighty fun album. Not only will you support an outstanding Norwegian visionary label manager with intensions placed at the right spot, but you will also be the lucky owner of one of this years craziest psychedelic trance compilations with plenty of original music from original producers. Fresh, new and old talents that will serve you unreleased "killers". Also worth the mentioning, is that the cover-artwork and design is done by Flips him self – It is beautiful and represents the music perfectly. If you like the releases from labels such as Peak Records and Glowing Flame Records. I suspect you know your self – Take a drop inside it's world, and trance to the Northern Light as our ancient brothers and sisters once did. - It was a hard album to judge and review because of it's intensity and drive/effects, but you guessed it – Recommended for the freaky ones!

Total Score 9.32 / 10 (With time passed, I would like to reduce it to 8.32)

Where to buy and other links:
Northern Psylight Records: http://www.northernpsylightrecords.com
Psyshop: http://www.psyshop.com/shop/CDs/npr/npr1cd001.html
Saikosounds: http://www.saikosounds.com/english/display_release.asp?id=6022
Beatspace: http://www.beatspace.com/dettagli/dettaglio.asp?id=2946
Wirikuta: http://www.wirikuta.at/web66/product_detail.jsp;jsessionid=KJMOHJOJDMBI?showDetail=132787
Trance.net: http://www.trance.net/article/articleview/695/

-psytones (psytones@gmail.com)

Comment List
---
There are no comments.
---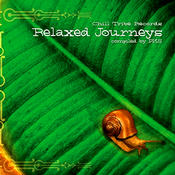 New album
from
Chilltribe
Relaxed
Journeys


Get your
Quality
Relaxation!