| | | |
| --- | --- | --- |
| V/A RELAXED JOURNEYS (Chill Tribe Records) | | |
---
Top level
Music reviews
---
(Reviews by writers from around the world!):
The second compilation is out on Norwegian Chill Tribe Records, featuring tracks by Digitalis, Solar Quest, Circular, Saafi Brothers, Nada, Jong, Makyo, EldarLife and Adham Shaikh. Read reviews here...



























V/A Relaxed Journeys (Chill Tribe Records) 2006 (CTRCD02)

1. Altitudes – Altitude II
2. Nada – Earthgarden (Jong Remix)
3. Adham Shaikh – Indu
4. Digitalis – Noodles
5. Jong – Unexplored Depths
6. Makyo – Nothing Is Real (Sensual Mix)
7. Solar Quest – Tokers Dream (Remix)
8. EldarLife – Gone Gong
9. Circular – Ambulo
10. Saafi Brothers – Multiverse

Available at:

Psyshop:
http://www.psyshop.com/shop/CDs/ctr/ctr1cd002.html

Beatspace:
http://www.beatspace.com/dettagli/dettaglio.asp?id=3012

Saikosounds:
http://www.saikosounds.com/english/display_release.asp?id=6036

Wakyo Japan:
http://www.wakyo.jp/detail/coming.php?cat_no=CTRCD02

Chill Tribe Records (Norway) is back with a second compilation full of well known producers of ambient/dub/chillout music. Compiled by PKS, the tracks are firmly handpicked from highly talented musicians from around the globe, giving us ten beautiful journeys of deep ambient, dubby beats, atmospheric vibes and tribal influences. It includes an eight page booklet with pictures and info about all the artists.

-Altitudes (Blue Planet Corporation & Jaïa) is now joined by Johannes Regnier (Silicon Sound!). Opening the compilation with a beautiful atmospheric track…

-Nada's (Abakus & Humph) Earthgarden track is a real classic, here given new life by French artist Jong, who is also doing remixing for Toires these days+ several tracks for various labels.

-Adham Shaikh is our master in relaxed tribal music, here with another masterpiece influenced by sanskrit mantra.

-Digitalis aka Seb Taylor aka Shakta aka Kaya Project aka Angel Tears etc needs no introduction. Here we get another beautiful track by this pioneer.

-Jong (Jonathan Garnier) is a fresh artist fron Paris, France who blew us away with his demo arriving the Chill Tribe Records office. His tracks will also be seen on Liquid Sound Design and Hoots Recordings etc. in the near future, aswell as remixes of Toires etc. He has mostly been producing music for TV series and TV commercials, but is finally showing his talent for the music listeners.

-Makyo running Dakini Records in Japan does it the relaxed, tribal way as always, here with a fantastic sensual mix of his Nothing Is Real track.

-Solar Quest from the UK is another pioneer we are very happy to welcome on this compilation. He was famous for his acid techno releases in the early 90's, and his ambient classics, which are still sought after albums today.

-EldarLife is also the man behind PhasePhour. EldarLife is his downbeat/ambient project, which we will also see on Chillcode Records later this year. An album is also on the way.

-Norwegian ambient pioneers Circular has released several albums during the 90's on labels that should be familiar for all Biosphere fans. They have also released a track on Interchill. Here they show us again how to do it the deep way…

-The compilation finishes with a new Saafi Brothers track (Gabriel Le Mar and Michael Kohlbecker), which should be the perfect relaxed finishing journey. Another group we are proud of joining us.

More info at:

http://www.chilltriberecords.com

Reviews:

Review By Le Lotus Bleu (France):

1> A kinda french chill dream-team named Altitudes( Gabriel Masurel aka Blue Planet Coropration + Johannes Regnier aka Silicon Sound + Yannis Kamarinos aka Jaïa) opens up the cd with Altitude II. The tune is sweet, dreamy & floating; it's a journey riding on a white cloud around the world through the birthing icy crystals outhere in the sky. Let's hope the trio will cook up an album soon as obviously the project has the potential for it.

2>Nada ( Humphrey Bacchus who is/was involved in Liquid Sound Design & Dragonfly + Russel Davies aka Abakus ) with Earthgarden remixed by new french rising chill artist Jong ( Jonathan Garnier ) proposes an more ethnic oriented production, more colourful & warm; indeed it's Indian sounding to me. The track mixes dub grooves, ethereal layers with indian woman vocals & probably some live percussions appears from the middle if my ears don't betray myself, nice exotic vibes here.

3>We keep going the exotic trend here still with the Indian atmosphere thanks to Gemma Luna's vocals & the Adham Shaikh's composition in Indu. We match again some rythmic work here again but the feeling is more hypnotic, deeper; the groove is also dubby here but in a bouncier way.

4>Listening music is nice & entertaining but doesn't feed his man, that's why we got a rendez-vous with Digitalis (Seb Taylor aka Shakta) for savouring some Noodles . According to the trackname, i was expecting some japanese influences here. And in a subtle way, i wasn't completly wrong, thinking here about the mental, catchy & nebulous atmosphere plus some swift pizzicati synths notes emanting out of the tune, even if the flute's melody is defintivly more Indian sounding than from anywhere else.

5>Jong ( Jonathan Garnier ) with Unexplored Depths continues the Indian travel, we match here the dub groove, woman vocals,percussions but also & that's one of the 2 particularities of the tune, some accordion or maybe bandoneon instead, violin & sithare melodies; lots of many instruments so . The second specificity is the use of some quick & discret fx on several moment of the track which is quite rare for a chill production.

6>I was speaking of Japan, Makyo (Gio Makyo headlabel of Dakini rec) with Nothing Is Real (Sensual Mix) is the japanese touch of the cd in his recognizable style made of long drifting layers very hypnotizing, i'd qualify the sound as aquatic. It's a full trip explorating the seas deeps in apnea.

7>The longly chill involved since more 12 years & pioneer Solar Quest (George Saunders ), delivers with Tokers Dream (Remix) lots of indian psychedelic bubbles chill with a flood of sitare melodies. There's no more superficial words to add, let's just fizz with him.

8>EldarLife (Eldar Von Essen ) is close in his musical chill approach in Gone Gong to Makyo, which means more sunny, no dubby at all or containing any indian influences whereas it consists in drifting layers with a focus on the floating aspect. Despite some resembleaces with Makyo, the production is aerial sounding here & not aquatic which confers it some character.

9> Circular ( Bjarte Andreassen, Jostein Dahl Gjelsvik) introduces us into a slow broken beat mixed with parcimony piano's melody notes a la Erik Satie's feeling; something very special & different from the rest of the compilation & so, constitutes a true climax of the cd. The track is so good that it will eternally appears too ephemeral like all valuable things.

10> They used to be well known for their dubby-chill albums, the Saafi Bros (Gabriel Le Mar , Michael Kohlbecker) are back here with Multiverse, reflecting & scintillating sounds at the menu of this closing track in a global deformed soundscape like if you were seeing only things in moving fuzzy mode nevertheless the dubby touch is present here but just very slightly & backgrounded

Today the pop-dance singer Ice Mc would have said "It's a rainy day", the kinda wheather which only makes happy frogs & snails... Automnal colours & tones from the rain & falling leaves are relaxed journeys for those 2 previous quoted animals. From now, thanks to the compilation holding this same name Relaxed Journeys, fill in with lots of top names among the psy chill area doing here a great work at the level of their reputation, human beings also have the possibility of enjoying this season but for another reason . In France we have currently what we call 'L'été Indien" (Indian Summer), meaning an autumn which looks like a long perduring soft& sweet summer, Relaxed Journeys seems to be the full 80 minutes tool to make it happens all over the 365 days of the year.

Climaxs:All

mark:9,5/10
Recommended

------------------------------------------------

Review by KakoOlalaJwal (France):

Relaxed journeys is the second release of Chill Tribe records, compiled again by PKS. Reading the tracklisting looked like a promise made by Per Kristian. And he holds it with maestria, having selected superb tracks from talented artists, being yet accomplished, newcomers or veterans. To raise the quality of the release, the artwork is designed by Marmelade (like the first release) giving the compilations a nice graphic coherence. The booklet, which is always something pleasant when we get a new CD, holds some cool info about the musicians gathered here to drive us to some Relaxed Journeys..

01- The compilation opens with the name that surprised me a lot on Chill Tribe first release : Altitudes and their first signature "Altitude I" which was a very special tune mixing many influences. Here, while the team is joined by Johannes Silicon Sound, we get a more "classical" chill out track, very floating, with a great introduction and some subtle rhythmics. This and the cosmic atmosphere will surely please many listeners. However I can't help missing the surprising aspect of "Altitude I".

02- A Norwegian compiler is now making me discover a new French artist, and well.. Thank you Chill Tribe for the tip ! Jong is yet a name I will pay some attention to, as according to the booklet some more tracks are to be released in the near future. The first time he appears on the compilation is for the difficult exercice of remixing Nada's "Earthgarden" which was released on the VA - "Butterfly Dawn", three years ago. The original track and this remix are going to the same direction, but each following its own path, as Jonathan managed to give "Earthgarden" a second breath that is not redundant. Indeed, if the "dry" snare and dubby bass are a common denominator, he didn't use the exact same vocals and puts more atmospheric tones in his remix. Some great work here !

03- "Indu" is a subtle and dense composition laying under a sanskrit mantra dedicated to Shiva interpreted in a superb way by Gemma Luna. It fits in the dynamic of Adham's amazing album "Fusion" (released on Dakini Records). A long build-up leads out onto a 4:4 rhythmic structure driven by a massive kick and a rich atmosphere of soft percussions, superb hi-hats and celestial synths balanced with some quite fat bass tones, peering at the Dub language. The result is quite hypnotic and musically very well finished.

04- If you're some Digitalis lover, well I would say that "Noodles" sounds to me like a "Twisted Kaya Project" tune. The general ambiance of Seb's previous chilled albums on Interchill ("Walking Trough" and "Elixir") is present in "Noodles", but the background is more -let's say- psychedelic with some distorted sounds and teasing acidized elements. As usual with Seb, the build-up and the rhythmic work are outstanding giving the track the usual efficiency which is Seb's trade-mark.

05- After introducing us to Jong with a remix, Chill Tribe leads us now to some "Unexplored Depths" -explored- by Jonathan. In the Chill Tribe office, tells the booklet, they were "blow away by the quality of his tracks".. All I can say, with the glimse they offer us, is that so am I !! Jonathan paints here a piece of super-textured-dubbed-celestial-mysterious-in-constant-evolution-boombastic Music dressing some Hindu chants. The build-up here is simply amazing and it would be exhausting to try to describe it.. Just give it a listen if you like to be trans-ported.

06- Chill veteran Makyo now suggests us a Sensual Mix of "Nothing is Real". Followers of his own label Dakini surely know about the Headspin Mix of the same track that was released on the stunning VA- "Live at Dakini Nights". As the subtitle suggests, this mix is softer and a bit warmer while keeping some common aspects in the assemblage and the build-up. Some short excerpts of Hindu mantras punctuate the textured atmosphere of the track.

07- I was mentinoning Makyo as a veteran, well.. George Solar Quest is another one that Chill Tribe had the great idea to contact. We do have the chance now to listen to another spaced out piece of fantastic Music where the sitar (which he plays) meet a steady dubbed bassline that would please all Youth lovers, some spoken words in english and hindi and an atmospheric full of echo background. Amateurs of the genre (sitar & electronics) will be delighted with this deep journey.

08- EldarLife is the new side-project of PhasePhour which is a Norwegian project. On Quality Relaxation (Chill Tribe first release) the track "Unpronounced Numbers" signed as PhasePhour was less my cup of tea even if I agreed with the quality of its production. I'm much more fond of "Gone Gong" here, built upon some great rhythmics holding up a floaty ambiance punctuated with spoken words. Now I'm curious to hear more from this artist.

09- Circulation was not totally unknown to me thanks to Interchill and the VA-"Floatation" that is closed by the Norwegian duo with the deep ambient track "Drifting". As written by Lotus Bleu, "Ambulo" stands out from the rest of the compilation, being a more elektroïzed down-tempo structure dialoguing with a piano.

10- When reading the tracklisting before the release of the compilation, I was very impatient to hear a new Saafi brothers track. And the magic duo delivers here another ambient masterpiece. There is a little something of some Sounds from the Ground in here, I don't know why really, just a feeling that mixing Multiverse with some SFTG stuff would be working fine. It's very deep and somehow hypnotic thanks to subtle and efficient loops drawing some rhythm to the spaced out ambience. Just beautifull !!

Well well, all I can say is that PKS did it again.. If you were fond of "Quality Relaxation" you're very likely to feel the same with "Relaxed Journeys".. And if you didn't discover the Chill Tribe records yet, here is a personal invitation to do it, given by a true Music lover who is obviously doing his best, with sincerity, to make Chill Tribe a respected label in the Chill scene. If you're having any doubt reading this, well, please let me add that he is already working on a third compilation, featuring tracks by Robert Leiner, Kris Kylven & Syb-Sonic, Kiwa, Blue Planet Corporation, Highpersonic Whomen, Digital Mystery Tour, Cosmosis, Nick Taylor.. I wish PKS all the best to make this third one possible. Thumbs up for "Relaxed Journeys", it's highly recommended, and a special thanks for bringing the Jong sound to my ears, can't wait to hear more from him.

Thanks y'all for the reading
Cheerz !

-----------------------------------------------------

Review by MattMan (Norway):

PKS and Chill Tribe Records releases their second and firmly sought-after compilation 'Relaxed Journeys'. Anticipations are higher this time around, of course, seeing the great responses "Quality Relaxation" received ever since its release in June 2005. Relaxed Journeys features 10 tracks carefully chosen from the genres of ambient, dub, and world music. Now, you'd think topping an album such as Quality Relaxation would be rather tricky, as it boasts tracks from great artists such as Jaïa, Entheogenic, Shulman, Ishq and Cell. Well you're right, it is tricky. Some tracks on QR are indubitably among the greatest songs from a great variety of ambient artist. However, Relaxed Journeys accomplishes this, this time around, even without featuring as many big names. Some of the names are quite unknown, but their quality of the songs are still excellent. The different types of tracks and how it is mixed altogether makes Relaxed Journeys live up to its name. It is darn relaxing. The tracks all seem very 'serious' in the way they're built up and how they sound. That's why handpicking songs is a great way of featuring the best sides of artists with tracks such as these.

When it comes to a theme of musical influences, this album differs from Quality Relaxation. Where QR felt very European - Scandinavian even, Relaxed Journeys is more pointed towards the oriental side. Mixing such sounds and samples along an electronic streamlining with some dubby chilled aspects all blended together results in a very interesting album. You get the feeling this album has been polished and compiled very properly, both evident in the quality of the songs, the artwork, the sleeve and design. However, the album does have something special about it, not letting itself blend among the hundreds upon hundreds of other ambient compilations. Thumbs up for PKS and Chill Tribe Records, this is a great sequel for those who enjoyed Quality Relaxation, and a great all-around electronic ambient for those who hunger for more.

-----------------------------------------------------

Review by Psychedelic Mustache (Norway):

Chill Tribe Records with PKS in charge released their first compilation, qualiy relaxation, a little more than a year ago. It had alot of strong names and selection of strong tunes, but in my opinion it also had a few tracks that kept it from being flawless. None the less it managed to spark quite a buzz, and after more than a year of waiting, the follow-up is finally out. "Relaxed Journeys" feature an impressive list of artists, and a tracklist such as this should spark some serious expectations - it ceirtanly does for me!

Let's get comfortable...

1. Altitudes - Altitude II
You may not be familiar with the name Altitudes. This, however, does not mean that we're dealing with an average selection of JohnDoes here. Jaïa, Blue Planet Corporation and Silicon Sound joins forces to create the second track released under this guise (The first, "Altitude I" can be found on Chill tribes first compilation). The track floats by smoothly and hypnotizing. Based around a rather simple theme and some chilled beats it constantly keeps supring with small variations, adding layers of sound and atmosphere. Solid craftsmanship and a nice opener!

2. Nada - Earthgarden (Jong Remix)
Nada's "Earthgarden" has been featured on several compilations in the past. This time around it's remixed by the promising newcommer Jong. The track features some dubby breaks, a dash of tribal influences, nice female vocals and some beautiful melodies and harmonies. NOt to complicated stuff, perhaps, but this is really great stuff... Lovely track!

3. Adam Shaikh - Indu
Next up is one of my all time favourite chill-artists, Adam Shaikh. The space-influenced introduction soon blends with a variety of other sounds creating a marvelousbackground tapestry for the tribalistic rythm-section and the ever-chanting female vocals. The track is ultra-hypnotizing, and Shaikhs "Oompa-touch" actually makes this rather danceable, allthough at a very comfortable pace. Being influenced from all over the place this might turn off the people not interested in "ethnic" stuff, but I think this is an amazing track. Fantastic!

4. Digitalis - Noodles
There shouldn't be any need to introduce Seb Taylor, so I won't bother. This time his Digitalis project has cooked some rather tastefull noodles, flavoured somewhere between the funky and dubby. The track is catchy, and you can tell that this is a clever producer at work. It's nothing revolutionary - electronics combined with the flute has been done before, but when it's done like this I don't mind at all! Solid!

5. Jong - Unexplored Depths
The newcommer Jong is given a second chance here. After skillfully remixing Earthgarden, the title of this track ceirtanly promises alot. The promise is kept, though, in style. This moves along the lines of Adam Shaikhs track, ethnically inspired with all kinds of sounds moving in and out. I especially love that Comodore-like(remeber the sid-chip?) reggea'ish sound thats brought into the mix every now and then. The track might possibly bebefit from some tighter structuring, though, but hey....to many ideas is definently better than to few. Nice!

6. Makyo - Nothing is real
Naxt up is Makyo, another project i trust any dedicated chiller is familiar with. This is a light, floating, but again almost danceable track that comfortably sneaks into the rear left corner of your brain where it slowly starts to tickle you. This is Makyo, you know what I'm talking about...Solid stuff!

7. Solar Quest - Toker Dream (remix)
Towards the end of the compilation things move more further into dreamland. PKS has somehow managed to dig up the legendary Solar Quest who as far as I know hasn't released anything in years prior to this. The track is great, lot's of space and floating elements, and hippies will be delighted that learn that the sithar is involved. Nice!

8. Eldar Life - Gone Gong
Eldar life, otherwise known as phase phour delivers "gone gong". I was a tad sceptical about this one, as I dodn't really care much for phase phours chilled track on Quality Relaxation. This however turned out to be a very plesant track. It strikes me as a tad darker than alot of the other tracks here, more droning and pure ambient. The samples also work out really well. Solid track!

9. Circular - Ambulo
Circular is a duo perhaps not to known within psy-circles, but if you've been following the ambient-scene as well theese guys should be familiar. The track slowly rolls forward, somewhat melancolic, yet with an optimistic undertone. This is like a modern electronic lullaby. Play this for your baby and it'll be fast a sleep. A cute little piece that clocks in at around 4 minutes...niiiiice...

10. Saafi Brothers - Multiverse
If you thought you'd seen the last familiar face on the tracklist, then think again. To finish off the compilation PKS has chosen none other than the Saafi Brothers. Softly they provide us with the only track containing absolutely no beats. That doesn't mean that it's boring, this is packed full with drifing variation. Reminds me alot of some of the sounds found on solar fields 'extended' which is offcourse only a good thing in my ears. A great way to end a great compilation!

Final remarks
"Relaxed yourneys" is only Chill Tribe's second release. Where "quality Relaxation" was a good effort and a very nice CD, this in my opinion has turned out even better. I find it really hard to point at any flaws here, though it should be pointed out that I have not owned it long enough to declare it a "classic". As a product it's also really appealing with an 8-page booklet containing info on the artists. I don't know if thats worth the extra cash it must cost the label, but as a consumer I find it more appealing to buy something when massive amounts of effort is put into it. All in all....Just go get this, it's a great cd!

-----------------------------------------------------

Review by Clown (Canada):

Chill Tribe is a record label based in Norway, ran by PKS

1. Altitudes - Altitude II
This compilation starts out with a great intro track, that is more on the computer glitchy side at points.. a very nice track that would fit perfectly as an intro to a melodic full-on set. What makes me say that is the similar full-onish bassline that is present from time to time in the track. This piece is generally a happy tune with a slight pinch of depression at times. The melodies are simple, yet overwhelming. I really dig this style and I really appreciate the collaboration between Jaia and BPC.

2. Nada - Earthgarden (Jong Remix)
This next tune is a little calmer than the first one and has action going on. Its more focused on the tribal side of ambient music. It's perfect lounge music for a raining day at home puffing down a few fatties. Its not the most exciting track on this compilation and I must admit that its not really my style, but still there is quality written all over this one.

3. Adam Shaikh - Indu
Next up is IMO the best track on this compilation. Canadian Adam Shaikh returns with yet another great release. You can feel the heaviness of the track right from the start. This is today's psytrance and what the vibe of music should be like. Its progression is perfectly thought out and the sounds used completely capture your mind and thoughts. The percs are what really drives this one (or at least for me). Its not words that come to mind when listening to this one, but thoughts ! It has a big arabic'ish influence and would be perfect as a theme song for the next Disney's ALLADIN !! Great job for putting this guy on the compilation. What a groove !

4. Digitalis - Noodles
This next one is less groovy and once again takes a little downward dive into more dubby, jazz-like music. Its very fun to listen to and really lets you just relax and forgot about your day. I find the track a little dull, but right up in the last minute and a half the track takes a really great twist as it unfolds and really gets intense.. for about 30 seconds you can really feel the music at its peak. It has a very slow progression that hits you by surprise when you least expect it.. also a very psychedelic track.

5. Jong - Unexplored Depths
Here is another track that is really worth mentioning. Much like Adam's track, you can feel the depth and perfection of this track. It's a little faster than what we are use to so far (or at least it feels that way) on this album and it really wakes you up and takes you out of the dreamy state you are in at this point in the compilation. It's less melodic and more on the jazzy-side, much like the previous song, but yet it seems to have a little more color. I'm certain this one will hurt on a deep psychedelic trip. Thumbs UP !

6. Makyo - Nothing is real
Makyo offers a more breakbeat piece that really changes up the pace. Its not as deep as most of the previous tracks but it defiantly has a really nice groove going. Its less bassy and more broken up kick structure is what makes this one stand apart. Its pretty loopy and doesn't really go anywhere and its not really my style either. Its different though. J

7. Solar Quest - Toker Dream (remix)
Ahh, now I can light up my second spliff and start dreaming again. Ironically, the title gives off that impression. I'd expect to hear this beat in all shanty-baba shops selling pipes and rolling papers. Its not really melodic, but something is defiantly catchy about this one. I can't quiet put my finger on it, but my ears are all over it. Its perfect for those nighttime camp fires, gazing up at the stars.

8. Eldar Life - Gone Gong
Breathe in….. breathe out… This is defiantly the most relaxing journey you will be taking on this compilation, as this one takes more of an atmospheric approach to things. Its very soft to the ear and has a constant kick drum that is very discreet. This is the stuff I really can enjoy at any time of day. It's more on the dark side of things which can be really interesting because you just want to lose focus and let the music take you away. Me likes !

9. Circular - Ambulo
This one is also on the more minimal side of things, as you can feel this compilation coming to an end. It reminds me of when I was a kid, listening to nighttime lullaby's before bed time. Its not the highlight of the year, but its surly soothing and refreshing.

10. Saafi Brothers - Multiverse
Finally we have reached the grand finale to this great ambient CD. This one is very hypnitic, with a lot of twinkling sounds that tickle your eardrums. Obviously this music comes from the motherland of great music, Germany. I'm sure there was a lot of work put into this one as the final result is more than perfect. It doesn't really have a beat, which makes this more experimental or abstract which addes to the psyche bonus ! Definatly a strong ending to completely mind-fuck you. This one is right up there with Adam as the highlight of this compilation

In conclusion, I must admit that this is my first ever Ambiant CD review, therefore I might have missed some important parts in this CD. Its up to you to create your own journey and to enjoy it in your own personal way. I expecially like the fact that its very different from what I usually listen to and its great to see that a style with so little, can mean so much. When you listen to full-on music, you tend to get aggressive and want to jump around everywhere, raming like you were in the Olympic games, but when you listen to this you just want to sit down and dose into the netherworld. A place where stress is forbidden and creativity is your only option. This is defiantly what I can call MUSIC. You know, that thing people have been putting aside lately ??

Great job PKS and thanks for sharing this with me.

Personal Highlights : 1, !!3!!, !!5, 7, !!10

-----------------------------------------------------

Review by Psyreviews.net (Australia):

With their second release, Chill Tribe have succeeded in cementing a solid reputation for high-quality chillout with a star-studded release.

Altitudes – Blue Planet Corporation, Jaia and now Silicon Sound – open the album with the jaw-dropping Altitude II. Smooth, ethereal synths rise warmly into a whole journey that isn't just impressive, it's a solid argument for them to get together and release more music, and quickly. Nada's Earthgarden gets a remix from new French artist Jong: solid again with a definite Interchill vibe. Adham Shaikh's Indu is typical Shaikh stuff, very shanti and borderline comatose; I found it over-long and preachy, as I find most of his stuff, but one has to concede that it fits in well here. Digitalis' Noodles is stunning, with glitchy flecks all across the top of a deep, warm and earthy backbone. Jong's Unexplored Depths is a worthy debut from this new producer; fluid, aquatic downtempo with monstrous bass, ticklish topends, and a confident, bold approach to the music: more please.

Makyo and Solar Quest take things even deeper, before your eyes get opened by EldarLife's Gone Gong: and it's staggering. There's something very special inside the music here, something crystalline and mesmerising, almost rotational. Norway's Circular offer a great bit of proper-ambient with Ambulo (it's just too short), and closing the album there's Saafi Brothers' epic Multiverse, a drawn-out beatless trek into the realms of something-or-other, very nice to drift off to sleep to. Make no mistake, Chill Tribe are one to watch. Label manager PKS has a manifesto that matches his discerning taste in music and is one reason among many to give this release a sniff.

-----------------------------------------------------

Review by Psytones (Norway/Denmark):

It's been about a year since we last saw a release from the Norwegian chill-out label "Chill Tribe Records" led by Chill-out DJ /reviewer/music collector PKS (Per Kristian Slagsvold). Finally, he's out with his second release in the famous compilation series "Relaxed" – Last time we heard from CTR, we got a more northern inspired chill-out compilation with many big names. This time the names are just as impressive, but also warmer in style. Let's take a dive into the sea of relaxed Journeys ..

1. Altitude – Altitude II (Co-up between the dream team "Jaïa", "Blue Planet Corporation" and newly joined "Silicon Sound") :: PKS leads us into a track filled with rumbling skittering noises followed by a surrounding atmosphere that will cover your chakra with warmth and bliss. You are leaded by a exiting sample about destiny while a beautiful synth captures your attention, and the beat slowly but lovely kicks in. Here we get the long awaited second Altitude track named "Altitude II". It's beautiful, harmonic and peaceful. Like floating in space while watching your face disappear. Altitude is still trippy and floating like their first release (Featured on CTR first release "Quality Relaxations"), and you will get a pleasant guitar sample at the ending of this spacey chill track. A beautiful introduction to a album that promotes "relaxed Journeys"
Score: 9.8/10

2. Nada – Earthgarden (Jong Remix) :: is a track by the sweet melody producer Nada (Nada = Nothing) and remixed by the newfound talent "Jong" which will be presented later in this release. Once again dear Team Nada manages to put a smile on your face, feeling your negative energy being swept away by beautiful tumbling effects and twists. You are brought inside a garden of Eden where peace and joy roams. This downbeat track got what it takes to make you feel like a bag of sugar with ultra sweet synths, beautiful vocals, whispering samples and strange effects. Surly a beautiful track with the heart placed just in the right spot!
Score: 8.9/10

3. Adham Shaikh – Indu :: Now, if there is one producer in this world who got a direct connection to "it", the holy world, the world of no rules and every rule simultaneously. It is this man, no questions asked. The legend him self presents us here with what can be called the most interesting track on "Relaxed Journeys". Here we get all the eastern influences we need with deep hypnotising vocals and leads. This is a great tribute to the all might Hare Hare Shiva! As always Adham presents us with mind dripping inducing psychedelic chill with Hindu influences. Great drum work that will for sure stop time, space and room on your next holy trip. Super! Beautiful! Smooth! Scary..!
Score: 10/10 !!

4. Digitalis – Noodles :: After a very inducing track by Adham Shaikh, it's time to wake up a bit. Feel the summer breeze and enjoy the more bouncy sides of life. Digitalis presents to us here a more up-beat track with many scrounge sounds and effects. Taking you inside wonderland of colours and amazement. Here Digitalis gives us a sea bucket of drum works, twisted effects and moaning samples that is sure to create a strange world. As the track evolves, you will stop to notice an extra ordinary feeling of something…. What this feeling is and represents is up to the listener. Not my personal cup of tea this feeling, to café like. But objectively seen; A beautiful track that will show you wonders and deep thoughts inside your very own head. Good luck!
Score: 8.45/10

5. Jong – Unexplored Depths :: As presented earlier with a remix of Nada's track Earthgarden, Jong hits you now with his own piece of art. It starts floatingly with an introduction sound while the drums and effects will fly around and over you from side to side. Really hypnotising and beautiful. Jong, a young but experienced talent from France shows us here his talents in spiritualised chill-out. Best part for many will be when the "French", or can I call it "Air" elements jumps in at 02:30 minutes. This is for me where the track gets really interesting and weird. Adding many elements that will enhance your trip pleasure. You will also find many Hindu elements and fluids.
All that is needed to enjoy this track is a smile and a pinch of amazement in your actions. Let yourself be told a story by Jong! What a journey! What a story!
Score: 9.93/10

6. Makyo – Nothing Is Real (Sensual Mix) :: is next. A track of ocean feelings. The cold breeze coming in from the shore. Heavy downbeats and jumping synths. After a small travel through a relaxed universe, you will encounter a female telling you beautiful words and feelings. She will grab you and take you down inside your own head leaving you with a sense of stability and understanding. The beat will carry you back up again, while it shows you how fun a mouthful of breath can be. This is defiantly a sensual mix made to caress your soul. But for me it seems a tad boring. Nothing to really grab my attention. Not entirely my style of heart. But oh so beautiful it sounds while floating around me.
Score: 7.46/10

7. Solar Quest – Tokers Dream (Remix) :: Ah, the legend, the untitled ruler of acid techno of the 90's! After a couple of more up-beat chill tracks by Jong and Makyo, Solar Quest brings us in to a world of sitars, trippy elements and beautiful vocals. Just the way we like and adore his creations! Here we are taken inside the world of peace, love and unity. Solar Quest brings us here a truthful track of much wisdom and prophecy. If you adore sitars, come closer, close your eyes and fly inside his visions. If not, then push next –but hey, give it a flying chance. Either way, a respected artist with a respected track. Must be one special experience to see a piece of art like this being preformed live. Awesome track! Maybe a bit to much sitars for some, but hey, this is Indian spiritualism in it's best coat!
Score: 9.71/10

8. EldarLife – Gone Gong :: Away from the far east of Solar Quest, we find ourselves standing inside a Nordic vision. A track with hard falling spikes, strange atmospheres and deep and rough baselines. Here we are presented with a track from EldarLife who also has a saying in the great Norwegian psy-trance duo "PhasePhour" which also presented us with a nice downbeat track in the first series of "Relaxed" compiled by PKS. This time, he's solo. I'm not entirely sure what mister Essen is trying to achieve or show us with this track. But it's a strange one, I'll tell you that. It has many elements of instability and falling sounds. All I know is that I want very much to stand inside his creating moping at all that is passing me by. Good track!
Score: 9.53/10

9. Circular – Ambulo :: Is an oldie when it comes to the ambient scene of the 90's. If you love Biosphere (both Norwegians), you should be able to recognise this name. Circular gives us a heavy track, a strange and fluid place he is presenting us. Swishing sounds twirl by while echoes and sharp sounds make my body hair stand up. Circular presents here a track that can be considered more of an creation and a "thing" then a music piece. Circular displays you a special place with joy and play. Smiles and wonders. Peace and relaxations. Nothing is real, and real is nothing. What a strange trip .. For me this is a pause track since it's only 4 minutes in length. Non the less. A great track to raise your curiosity.
Score: 9.76/10

10. Saafi Brothers – Multiverse :: Last, but Oh not least, we get a track by the well known Saafi Brothers. These brothers from other mothers presents to us here a mysteries piece with a floating but playful atmosphere. Stars glitter and space evolves. As it takes it time to build and lead you on, it reveals a deep trembling base that will make the ground waggle like the sea it self. Here we get waves splashed up in your surroundings. Colourful, playful and hiding. What lurks in the deep sea is to be explored by you, the listener. Again, a beautiful and stand-still track that ends another great Relaxed Journey by chillmaster PKS. Sweet explorations of the mind!
Score: 9.23/10

Overall I would have to say that I'm just as, or a tad more impressed by PKS's compiling skills on his second compilation release on Chill Tribe Records. As one can easily hear, this release contains a much more summer vibration of life and wisdom. A new era of human civilisation. Where the first release "Quality Relaxations" was more cold and western (in a good way). This album is much warmer and eastern influenced all over. A BIG FAT bonus that PKS needs to get BIG reconditions for what is the AWSOME booklet that is featured inside your new bought "Relaxed Journeys". A big pile of respect to PKS and his small budget to include such a well informed booklet with pictures and goodies. If you enjoy life, and you enjoy psychedelic chill-out music at it's best! Then do not hesitate, get your self a copy, sit down, light up and enjoy! I would trust my trip in PKS's hands any time, that's for sure! Recommended!

Total Score: 9.27 / 10

-----------------------------------------------------

Review by Deathposture (Denmark):


Shanti chill…

From Norway comes the second release on Chill Tribe Records. The brainchild of collector, DJ, reviewer, webmaster and Discogs-persona PKS (Per Kristian Slagsvold). The seminal release Quality Relaxation catapulted onto the scene in 2005 and still holds up as a very lush chill-out compilation. One of the best released in 2005. For the follow-up, PKS has outdone himself in lining up some of the biggest, most sought-after chill-out producers. The track list is absolutely impressive. Let's begin the journey.

Let me take you thru the tracks…

#01: Altitudes – Altitude II
"Childhood and adolescence, well everything, is about preparing for life that was gonna start later. And I suddenly realised that life wasn't gonna start later. That it had, you know, it starts at dot and happens all the time, and at any point you can grasp the range and guiding your own destiny!" Altitudes was a project started for the first Chill Tribe Records compilation Quality Relaxation. Yannis Kamarinos (Jaïa) & Gabriel Masurel (Blue Planet Corporation) conjured up a highly experimental tune. Upon their return, they're joined by French producer Johannes Regnier (Silicon Sound) forming what can only be described as a French super-trio. The track starts with a quote by legendary Pink Floyd member Roger Waters – talking about the inspiration for the track Time off the album The Dark Side Of The Moon. This track soon morphs into a psychedelic, highly melodic piece of percussion-rich tribal ambient… Floating grooves, spiralling melodies and soothing soundscapes… Not as unconventional as the first Altitudes track, but still very, very good… The talks about an upcoming Altitudes album makes me smile. Can't wait for that to happen.

#02: Nada – Earthgarden (Jong Remix)
The now classic chill-out track Earthgarden was released 3 years ago by UK duo Nada (Humphrey Bacchus & Russel Davies). Messing with a classic is always risky business, but French producer Jong (Jonathan Garnier) takes on the challenge… And succeeds! The main melodic leads from the original are still a vital part of the track which has been spiced up with an urban, inner-city serrated edge… I'm still enchanted by the beautiful instrumentation here – and the clash between classic organic ethno-chill and upfront digital urban downbeat is refreshing. Lovely track!

#03: Adham Shaikh – Indu
Next up is Canadian composer, producer and sound designer Adham Shaikh. A very productive producer with releases on all the major ambient labels… This track is the first 'epic' one – meaning that it has the best flow and direction thus far… Every little detail is part of a bigger scheme, ultimately resulting in a very tightly-knit downbeat track… Style wise we're heavily soaked in native Asian music… Hindi singing and chanting (by Gemma Luna), tribal percussion and a heavy dose of lush synth exploration added to the mix to ensure a safe passage. Best track thus far. Simply amazing!

#04: Digitalis – Noodles
Digitalis is one of many aliases of tai chi disciple Sebastian James Taylor (Shakta, Somaton, Kaya Project, etc.) And on this track we get the experimentation that we missed out on in the Altitudes track… This is a wobbly, experimental piece of musical knit-work… Lo-fi, pitched-down EDM with heavy pinches of ambient and chill-out… And sadly that sounds better in writing that it does in real life. Sure, there are interesting passages and bits & pieces here… But as a whole, this seems too fragmented and too incoherent to retain my attention. Not bad, but not that great either.

#05: Jong – Unexplored Depths
French producer Jonathan Garnier returns with one of his own productions here… And what a positive surprise from this newcomer. This is highly spiritual, ethno-tribal world music… Lush, plush and really sexy. The Hindi singing is neat and the instrumentation is spot-on. A lovely piece of floating, chilled downbeat with more than a few psychedelic influences… Sweet!

#06: Makyo – Nothing Is Real (Sensual Mix)
US-born, Japan-based producer and label boss Giovanni Fazio (Makyo) is another chill-out legend. This track was already released in another mix, but this one is the sensual one (as the title suggests, duh!). What we get here is less complicated, pure downbeat music… Floating ambient soundscapes forged by an array of synths and dreamy pads… The female vox are nice and subtle, but doesn't really lift the track into higher dimension. The production is impressive, but as a whole this track seems a tad on the trivial side.

#07: Solar Quest – Tokers Dream (Remix)
"Cosmic vibration!" Solar Quest (George Fleming-Saunders) is another ambient (and acid-techno!) veteran with about a gazillion releases under his belt… But this is pure, Indian-flavoured ambient dub – absolutely soaked in sitars, tablas, gongs and whistles…Very enchanting and very mellow. This is the kind of music that goes well with chillums, incense and vivid imaginations. Turn in, tune on and cop out! Shanti-shanti! =)

#08: EldarLife – Gone Gong
"I separated the bedrooms, so that I had a separate bedroom and I ended up fitting locks on the door. The only way I could actually get a good night's sleep or have any sense of ease if you will or relax to get four or five hours sleep, was to be able to make sure that door was locked!" EldarLife is the chill-out outfit of Norwegian producer Eldar Von Essen (in PhasePhour) who also had a very nice track on the first Chill Tribe Records compilation. This track has a mystic aura surrounding it – deep, dark and pulsating ambient music which asks more questions than it answer… Very enthralling and deeply mesmerizing. Very original and very, very cool.

#09: Circular – Ambulo
Circular is another Norwegian act. This time a duo who released their first album in 1997. I've never heard of them before, but that's the joy of having a highly knowledgeable ambient connoisseur such as PKS sharing his personal favourites. This is the oddball track this time around – running for only 4 minutes, this is glitchy, yet minimal, techno-ambient without beats… Experimental, emotional, fragmented. A sound collage with a sharp contrasts. Very interesting, but works more as a transition tool than as an individual track.

#10: Saafi Brothers – Multiverse
The closing track is by the Saafi Brothers (Michael Kohlbecker & Gabriel Le Mar) – another legendary chill-out act… And what an epic chill tour de force this track is. This is pure, unfiltered, beatless ambient forged by the psychedelic wallas themselves. Organic, floating, dreamy soundscapes morphing from the deepest recesses of space… This track will be your companion into the spirit realm… It's beautiful.

Just as Quality Relaxation was, this compilation is a very impressive collection of fine tracks within the downbeat genre… We get both percussion-rich melodic tunes and virtually beatless floating ambient here… The flow is better this time round, enhancing the ever so important journey feeling.

The quality level is impressive and I like the vast majority of the tracks here. There are no bad tracks here, and the few less-brilliant tracks are easily outweighed by the many brilliant tracks. PKS surely knows his music and once again he has managed to collect and compile one hell of selection of tracks. The very nice – and fat - booklet with info on all the artists is just the icing on the already mouth-watering chill cake. A no-brainer purchase for any fan of eclectic, smooth downbeat music. Enjoy!

Favourites: 1, 2(!), 3(!!), 5, 7, 8(!), 10

DeathPosture


Comment List
---
There are no comments.
---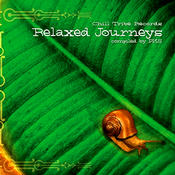 New album
from
Chilltribe
Relaxed
Journeys


Get your
Quality
Relaxation!