---
Top level
Party flyers
---
Party at Hausmania 26. august.



Limboland 12 presenterer:

Highko [Noise Poison Records - Germany]

Ankur [Noise Poison, Mass Abduction - Germany]
Christer [Limboland, Shiva Space Technology, Mechanik Records]
Maiz [Yggdrasil Rec.]
Samoht [Synaptic Torment]

Lørdag 26. august 2006 [fra kl. 22]
Hausmania [Nedre Hall, Hausmannsgt. 34]
Cc. 100,- [150,- etter kl. 24]


Etter en usannsynlig bra fest på Musikkens Dag, rasler Limboland igjen med
sablene og inviterer Highko fra Noise Poison Records til Norge for å spille.
I disse dager er han aktuell med albumet "Noise Brothers On Poison", så
dette blir psytrance som skreller malingen av veggene på Hausmania. Ankur
gjester også Norge i denne perioden, og da var det ikke særlig vanskelig å
overtale han til å snurre litt musikk denne kvelden. Katrine, den bedre
halvdelen av Limboland fyller også år, og dette må jo feires med en
skikkelig bursdagsfest !!!


....:: LES: Viktig Informasjon om festen ::...
Festen er et lukket arrangement. Det blir ingen alkoholservering i lokalet
denne kvelden, men alle kan ta med seg egen drikke til festen. NB! Vennligst
send meg en e-post til christer for å sette dere på
invitasjonsliste for kvelden. Flyer kan også brukes som invitasjon.


....:: Highko Biography ::...
Highko started mixing music together back in 2000 when he was on vacation in
Thailand. At that time he was painting deco and organizing parties under the
name Trancemosphere. As many other artists, the next step came in 2002 when
he started writing his own music. Just with a simple laptop and headphones…
Together with Naked Tourist, he has been managing the label Noise Poison
Records since 2004 and slowly the list of releases are growing.
The last years he have build up his own studio together with Cosmo, an
artist he also makes music together with under the name Highcosmos. They
released the album "Highcosmos 4Real" together in 2006. Highko have also
released his debut full-length studio album July 2006. Not only does Highko
have good skill in writing music, but he is also a DJ of great quality.


....:: Ankur Biography ::...
Ankur is spinning records under his real name with 50% blood from India, but
grew up in West Germany. His first contact with electronic music came with
the trance wave back in 1999 through his older brother, and by the end of
the year he was hooked and going to most of the parties.
Then he started putting some of his friend's tracks together with CDJs in
2001, and got into the art of putting music together. One year later he
started to do his first gigs behind the mixer at parties in Germany.
A trip to Goa in 2003 changed his direction into the more psychedelic kind
of trance music, and therefore rapidly started to play in that direction.
Nowadays he is living in Berlin where he is organizing parties together with
DJ Raoul (Rapid Eye Movement) and producing in his home studio with various
artists from around the globe.
After a fruitful trip to Mexico and the US spring 2006, he will now in the
near future release tracks on label such as Shamanfilms, Mass Abduction,
Digital Distortion, Geomagnetic and eVil kenivel.


Links:
www.noise-poison.com
www.massabduction.com
www.mechanik-records.com
www.shivaspace.net

-----> Hvis du har noen spørsmål, vennligst send mail til:
limboland@hotmail.com



Comment List
---
There are no comments.
---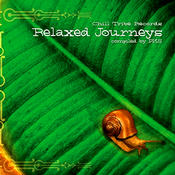 New album
from
Chilltribe
Relaxed
Journeys


Get your
Quality
Relaxation!