| | | |
| --- | --- | --- |
| Eraser vs. Yöjalka "Lords Of The Liverdance" | | |
---
Top level
Music reviews
---
Review by PKS
Third album by EvsY out on the new label Faerie Dragon Records...
Faerie Dragon Records is the latest addition to the Sonic Dragon label group. Faerie Dragon will focus on so called forest trance, probably mostly from Finland. Finland has had their unique way of doing psytrance since the beginning. Here we get the third album by Eraser vs. Yöjalka, who are among the most known groups within the Finnish forest trance scene.



Eraser vs. Yöjalka – Lords Of The Liverdance (Faerie Dragon Records) 2005 (FDREC-01)

1. Nice To Mute You
2. Nuts For Nothing
3. Brain To Feet
4. Hell Sin Key THCruise
5. High On Heels
6. Faster. Liver. Dancer.
7. Nolerco (EvsY Rmx)
8. Kaliman Kakarat
9. Home Deep Home
10. Sky Breaks

If you are into crazy madness from Finland, or so called vodka trance, Eraser and Yöjalka should probably be the right choice. In this album they go the usual crazy direction, and give us tons of psychedelic sounds and melodies. I think they have slowed the tempo down a little bit in some of the tracks, compared to previous releases, which is probably a good thing. We also get a couple of breaky tracks here, in the intro and outro. The breaky track one is actually my favourite track on this album. They use the same sounding bassline as before, which to me become a little bit boring in the long run, because it makes it sound a bit flat. Still, all the variation in sounds and melodies makes up for it. Track 7 is a pretty surprising track with some very uplifting melodies, which reminds me of some commercial trance. But, they spice it up with some psychedelics anyway.

This album give us slightly more variation of styles compared to their previous albums. Still, you will get what you are after if you are seeking some flipped out Suomi trance.
PKS

Comment List
---
There are no comments.
---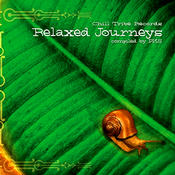 New album
from
Chilltribe
Relaxed
Journeys


Get your
Quality
Relaxation!