---
Top level
Music reviews
---
Review by PKS
New compilation out on Interchill Records in Canada...
Canadian Interchill Records opens 2006 with a real bomb here. A new compilation, this time compiled by Naasko, who obviously knows how to pick out those real masterpieces from some of the best ambient/dub producers we have out there. The track list we get served here is simply amazing, and together with the beautiful cover artwork we get here, this is for sure going to be one of the highlights on the chill out marked this year.


Arcana (Interchill Records) 2006 (ICHILLCD023)

1. Tripswitch – Calabi Yau
2. Kaya Project – One God Dub (Dubsahara Rmx)
3. Zen Lemonade – Soriya
4. Don Peyote – In Havana
5. Eat Static – Ocean Of Fire
6. Hibernation – Embers
7. Noodreem – Cicada Wave (Acacia Tree Dub)
8. Dubsahara – Harmonic Density (Rubicon Mix)
9. Adham Shaikh – Satori
10. Jairamji – Stabilizing In Chaos

Tripswitch – Calabi Yau
British Nick Brennan is mostly known for his releases on Dragonfly chill label Liquid Sound Design, including his debut album Circuit Breaker released last year. An album which resulted in several beautiful live performances worldwide. He delivers a nice, dubby track, surrounded by atmospheric floating soundscapes. Nice, chilled start on the compilation.

Kaya Project – One God Dub (Dubsahara Rmx)
Seb Taylor aka Digitalis aka Shakta aka Somaton aka Angel Tears aka Kaya Project is allready well known in the Interchill family, with two albums released under this name. He has got great feedback, both in the ethnic world music scene, as well as in the lounge chill areas. Here we get a remix of one of his tracks done by a new project called Dubsahara. But, Dubsahara is not a new face to the scene. This is actually the new project by Greg Hunter, which is a talented producer most known for his Subsurfing project in the early 90's. He has also produced music with several musicians within the world music genre, including the Alien Soap Opera and Fifth Sun projects. Here he gives us a lot of bass, dubby vibes and mystic soundscapes.

Zen Lemonade – Soriya
Zen Lemonade is a project by the couple, Super Cozi and Gus Till. Both long timers in the scene, with many different projects. The Zen Lemonade name is most known from their album LemonSoul released on Dragonfly Records in 2002. An album exploring experimental sides of psytrance. In the meantime, both of them has worked on different projects, which has resulted in several solo albums. Here they are back with a new chilled track, with ethnic vocals, organic instruments and floating vibes.

Don Peyote – In Havana
Don Peyote is less known for most people, but has actually released two albums on Peyote Recordings, and a few tracks on various compilations such as on Green Ant. I guess many will get a positive surprise with this track. Pretty experimental, but nice. Tribal drums, nature sounds, flute ingredients and a bit of jazzy vibes makes it to a pleasant little journey.

Eat Static – Ocean Of Fire
Eat Static shouldn't be a stranger to anyone who has listened to electronic music for a while. Pioneer(s) in the psychedelic electronic music scene, who has explored most sides of our music, including drum n bass, psychedelic rock, psytrance, techno, ambient, big beat and more. They rarely go wrong with their music, and the track we get here is no exception. Chilled, dubby beats with their typical "alien vibes" added to it all, here with some nice arabic vocals.

Hibernation – Embers
Hibernation is a name you will for sure hear more in the near future. This is the new exciting project by Seb Taylor!! Album plans is on the way, and several tracks will probably show up on various compilations soon, so this is definatley something to look out for! The style he delivers with this project reminds me a lot of his Angel Tears and Kaya Project, but goes a little bit further away from the world music feel, and adds some more psychedelic vibes on it. Just the way I like it. Totally relaxing and beautiful organic chill.

Noodreem – Cicada Wave (Acacia Tree Dub)
Noodreem is another name you should watch out for. This is the chilled project by Darren Evans who has pereviously been involved with Dragonfly Records. The Noodreem project resulted in a beautuful track on the Mana Medicine compilation (Liquid Sound Design 2001), but other than that, this name is not very known yet. When I visited the Sonica festival in Italy summer 2005, I was lucky enough to pick up a promo album (One Love) he has released on his label Sangita Sounds (grab it if you can!). An album that for sure showed me that this guy has talent! The track we get here is really nice. Very organic, floating vibe with some ethnic voices and great melodies. I really hope to hear more from this artist in the future.

Dubsahara – Harmonic Density (Rubicon Mix)
Then it's time for another beautiful piece of music from Greg Hunter and his new Dubsahara project. Again we receive a lot of bass and dubby soundscapes, mixed with arabic vibes and drums. I hope he will push himself into the studio and come up with a Dubsahara album one day…

Adham Shaikh – Satori
One of my favourite producers when it comes to ethnic ambient has for a long time been Adham Shaikh from Canada. This guy is a pioneer in the chill out scene, with releases from as realy as 1993! Starting exploring synthesizers allready in the 80's, this guy has for sure gained some good knowledge when it comes to music production, which has resulted in four albums (as Adham Shaikh), on labels such as Instinct Ambient and Dakini Records. Adham Shaikh seems to be an artist who never goes wrong. The track we get here is simply amazingly beautiful! Totally floating, mystic ambient.

Jairamji – Stabilizing In Chaos
As a pretty big surprise, Naasko finsihes the compilation with a new track by Jairamji who rarley release music at all, but has gained great reputation after releasing a classic chill album (Kindred Spirits) on Japanese Dakini Records, plus a couple of tracks on compilations. They usually serve very long tracks, and the track we get here is no exception. It's an ethnic chill journey lasting for over thirteen minutes, making us about as chilled as we can possibly get. Pure, floating ambient from beginning to end, almost without beats. Beautiful finish on the compilation.

This compilation is without doubt the best compilation I have heard from Interchill Records so far. Here we get pure quality from beginning to end, done by many of the most talented ambient/chill producers out there. Very good work done by Naasko! I rarely get this excited about a compilation anymore, but this will for sure be one of the major highlights in the chill out areas this year. Recommended!
PKS (shivapks@hotmail.com)
Comment List
---
There are no comments.
---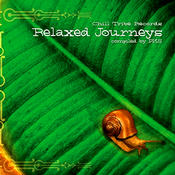 New album
from
Chilltribe
Relaxed
Journeys


Get your
Quality
Relaxation!