| | | |
| --- | --- | --- |
| Naked Tourist "Mad Different Methods" | | |
---
Top level
Music reviews
---
Review by PKS
Debut album by Naked Tourist out on Danish Parvati Records...
Naked Tourist based in Berlin, Germany has got pretty good reputation in the so called darkpsy scene lately, with tracks on several different labels such as Glowing Flame, Spontaneous Aerobics, Peak, Manic Dragon, Alkaloid, Temple Twisters and Dropout. Now they are finally out with their debut album on Danish Parvati Records.


Naked Tourist "Mad Different Methods" Parvati Records 2006 (PRVCD11)

1. Mad Different Methods
2. Prehysterical Moments
3. Chopper
4. Noname
5. Hirnfräse
6. Asylunatic
7. Backup Paranoia
8. Fairchild

Naked Tourist gives us here an album purely for the night. Here we get thrown into the darker side of psytrance through most of the journey. Except for a hidden track at the end here, all the tracks brings us into a very intense, rolling voyage with mostly dark, intense sounds and groovy basslines. A lot of this becomes way too intense for my homelistening, but in my ears, several of these tracks sounds slightly more powerful than a lot of other darkpsy being released these days. Some of the sounds are a bit too repetive and nagging for my taste, but I'm sure some darkpsy night trippers will enjoy some of these tracks in a night time set anyway. They have also remixed a couple of tracks here. One originally made by Double R.E.L. from Israel, and the other one originally made by someone called Limbogott. The hidden track we get at the end here, is some kind of break beat/drum n bass track, which is actually my favourite track on this album. It reminds me a little bit of the drum n bass style Eat Static has served in some of their albums.

With this album, Naked Tourist will definitely be a name we will hear often during night time hours at various festivals and parties around the globe this year. Parvati usually keeps the level a little bit above most other darkpsy labels, and it seems to me that this is no exception. If you are into darkpsy, get your hands on this one. If not, stay clear…
PKS (shivapks@hotmail.com)
Comment List
---
Topic:
Author:

Time:

rafael bonillas alvarez

16.01.2007 00:06

OLA QE TAL AMIGOSDENAKED TOURIST!!!
LES MANDO UN SALUDO DESDE HERMOSILLO, SONORA, MEXICO PARA QE VEAN QUE YA DAN DE QUE HABLAR!!!!
BUENA VIBRA TODO EL TIEMPO Y LOMEJOR EN SU DISCO!!!!
ESPERO ALGUN DIA VERLOS EN MEXICO!!
OOTROPEDO SU PSY!!!!!!!!!!
UN FUERTE ABRAZO !!
LO MEJOR!!
ATT. RAFA
---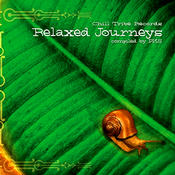 New album
from
Chilltribe
Relaxed
Journeys


Get your
Quality
Relaxation!