---
Top level
Music reviews
---
Review by PKS
New compilation out on Neurobiotic Records in Italy...
Neurobiotic Records based in Italy has quickly become one of the most impressive full on labels out there. They also put Italy on the "trance map" for real, by organizing the Sonica Festival in Italy summer 2005, something they will continue with in 2006. They have had a break from releasing since the festival, but now they are back strongly with a compilation compiled by label manager DJ Edoardo.


Neo:Caine (Neurobiotic Records) 2006 (NBRCD017)

1. Tristan & Prometheus – Supernature
2. Allaby – Aurorae
3. Zen Mechanics – New Propulsion Technology
4. Jaïa – Electricity
5. Pixel & Wrecked Machines – R.P.N.G.C. (Silicon Sound Rmx)
6. Wrecked Machines & Pixel – Tea Time
7. Orion – Welcome To Reality (Remix)
8. Polaris – 25
9. Tikal – Experience

We get a pretty impressive track list here, with some of the most respected names in the full on psytrance scene. First out is couple of kids from the Twisted family, Tristan and Prometheus. They deliver a darker track than I had expected. I was hoping for a little bit more variation in this one, but it is for sure a strong start on the compilation. One of my favourite tracks on this compilation is by less known Allaby, who serves track number two. He has previously released tracks on various compilations, such as on Nano Records, the Twisted Sessions mix by Tristan and on Spiral Trax. This is for sure an artist we will hear more from in the near future. Strong, drifting, melodic track, perfect for the morning. Zen Mechanics is an artists we see more and more on various compilations these days. Rumours says he will probably release his debut album on Neurobiotic Records later this year. Pretty dark, powerfull, hypnotic track. Track 4 is surprisingly by Jaïa! Some might think he has gone over to full on because he is on this compilation, but he is still on the progressive line... Atmospheric, pleasent sounds mixed with progressive beats. Really nice as always from Jaïa. One of my absolute favourite tracks on this compilation. Silicon Sound has remixed a track originally made by Pixel and Wrecked Machines. Silicon Sound is another one of my favourite artists these days, and he for sure adds his unique style to this track, by adding really nice floating, trippy, atmospheric vibes. Then we get another track made by Pixel and Wrecked Machines. Both these artists has dissapointed me a little bit this year, but this track surprised me a little. Stumping track, with cool echoing sounds, and less of the clubby cheese both of them have served lately. Still, there are some sounds in there that I am dead tired of.

Orion from Denmark never lets us down. Here he is back with a remix of the classic Welcome To Reality track. I love the original, and I prefer the original, but this version is not bad either. Still, I think it was a bit unnecessary with a remix of this masterpiece. Polaris hasn't impressed me very much on their previous works. The track we get here is okay, but I feel something is missing as usual in his tracks. Track 9 is a new track by Tikal. They impressed me a lot with their first album, then went downhill instead of becoming more mature, which resulted in an ultracheesy second album. The track they gives us here shows that they haven't digged themselves out of the cheesy hole yet, which results in a bit boring full on track. Too bad when we know they can do so much better than this... Altöm finishes the compilation with their typical atmospheric full on, still it's sad to hear that they have gone a bit more clubby direction since their fantastic Groove Control album. But, you can hear they have skills in this track too...

This CD has some really nice tracks, especially by Allaby, Jaïa and Orion. Not everything here pass the cheese test... Still, this is for sure a compilation that sticks out a little compared to the hundreds of other full on compilations being released these days.
PKS (shivapks@hotmail.com)
Comment List
---
There are no comments.
---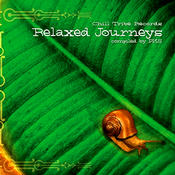 New album
from
Chilltribe
Relaxed
Journeys


Get your
Quality
Relaxation!