---
Top level
Music reviews
---
Review by PKS
New album out in Metatron Productions in Israel...
Technodrome (Shay Ben Haion & Shay Gannon) is a fresh, new psytrance duo based in Israel, here out with their debut album on Metatron Productions... The cover art we get on this album is probably the ugliest I have seen in a long time.


Technodrome "Earthquake" Metatron Production 2005 (MPRCD003)

1. Kawabanga
2. April The Slut
3. Technologic
4. Earthquake
5. Bob The Demon
6. What's The Rush?
7. Turtle Power
8. Reset Dimension
9. Dick Head

All the tracks we get on this album are banging full on stumpers. Most of the tracks are very intense, massive tracks that fits best on the dance floor at night. They have a pretty groovy sound in their tracks. Still, I miss some more creativity, because most of these tracks goes a direction I have heard many times before, and there are not so much variation between the tracks. A positive thing is that these guys doesn't fall over to the cheesy side in any of the tracks, which most Israeli full on artists do these days. They have also used some really nice, crispy sounds in several of these tracks, that might push the dancefloors pretty good.

Despite an ugly cover art, these guys has made some pretty powerful tracks for the full on dancefloors at night. So, if you want to hear some Israeli full on going a bit away from the usual fluffy ingredients, check it out.
PKS (shivapks@hotmail.com)
Comment List
---
There are no comments.
---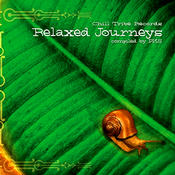 New album
from
Chilltribe
Relaxed
Journeys


Get your
Quality
Relaxation!