---
Top level
Music reviews
---
Review by PKS
New album out on Freakdance Records in Finland...
James Reipas is a group from Finland who has previously released an album on Australian Demon Tea Recordings (This Is Not In Fashion). Now they are out with a second album, this time on the Finnish label Freakdance Records, which usually release pure crazy forest trance from Finland and other weird stuff.


James Reipas "Uwaga" Freakdance Records 2005 (FDCD06)

1. We Are Not Intelligent
2. Baltic Sea
3. Rightto
4. Kashahum
5. Rauma
6. Nopsakka
7. Creatures
8. Nature Of Reipas Part III
9. Why Does It Always Have To Be New?
10. Midnight Valssi
11. Syntikkaihme
12. Return

This album is actually one of the weirdest albums I have heard from 2005. Even the home made cover art is totally strange. Most of the tracks we get here seems to have no boundaries in music style. Itís not trance, but more like synth pop without vocals, mixing in many different styles, such as polka and acoustic stuff. Most of the tracks sounds pretty simple and Ēhome madeĒ to me, still many of them are quite pleasant to listen to. Pretty refreshing ideas, that could fit well on a childrens TV show, in some cartoons or maybe at a crazy vodka party in a sauna in Finland? Anyway, I had a lot of fun with this album. Simple, but funny melodies that makes you smile.

You should probably be pretty openminded to enjoy this album. Personally, I find it really fun to listen to. So, if you donít care of musical quality, want some russian vodkapolka vibes and just want some fun music for your party at home, check out this and have fun to 80ís synth melodies and weird soundpictures.
PKS (shivapks@hotmail.com)
Comment List
---
There are no comments.
---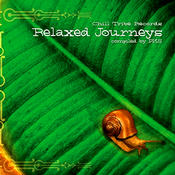 New album
from
Chilltribe
Relaxed
Journeys


Get your
Quality
Relaxation!