| | | |
| --- | --- | --- |
| Neuromotor "Bloody Reality" | | |
---
Top level
Music reviews
---
Review by PKS
New album by Neuromotor out on Acidance Records...
Neuromotor (Frederic Talaa) is out with his third album, this time on the Greek label Acidance Records. This time we get a really fat booklet, where Frederic has written a lot of philosophies about various political stuff etc. As usual he delivers the darker side of full on psychedelic trance.


Neuromotor "Bloody Reality" Acidance Records 2005 (ACIDCD014)

1. Bush The Antichrist
2. Children In The Dark
3. Dirty Society
4. The Love Cyclone
5. Par Amour Pour Une Femme
6. Forget The Rules
7. World Of Chaos
8. Children Back In The Light
9. A Better World
10. Fight For Human Rights

In this album we get pretty typical full on psytrance from beginning to end. The kind of full on we have heard quite a lot of the last few years, and which I am getting quite tired of. These tracks are not of the melodic morning trance kind, but fits probably best at night. For me, these tracks get easily a bit boring, because I can't find very many fresh ideas in it. A lot of the "nagging" sounds and cheap take offs he uses here, is used a million times before. And when he also throws in the awful guitar trance style, such as in track 2, I just get fed up. I am sure some of these tracks might fit well on a crazy dancefloor in Brazil and other places where this kind of trance still does good, but for those of you who have listened to full on trance for a while, this will probably become a bit outdated pretty fast. Still, his tracks goes a bit more psychedelic and far from as fluffy as for example israeli full on at the moment.

This album might work for some full on djs at night, but for the regular psytrance home listener, this will probably sound a bit like a drop in the sea of full On. Bottom line: One of the most boring albums I have heard lately.
PKS (shivapks@hotmail.com)
Comment List
---
Topic:
Author:

Time:

Mambé Mutemba

04.02.2006 16:22

Worst album i've heard lately! Can't feel the good vibes from trance hearing this! I hope i don't hear it in festivals this year!
---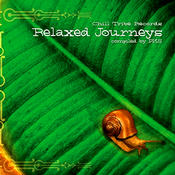 New album
from
Chilltribe
Relaxed
Journeys


Get your
Quality
Relaxation!