---
Top level
Music reviews
---
Review by PKS
New CD single out on Phonokol in Israel...
DNA (Eithan Tanami & Zeev Kardonsky) is a psytrance duo from Israel that seems to be the next stars in the Israeli trance scene. They have released several tracks on various compilations on Phonokol and TIP.World lately. Here they deliver a CD single on Phonokol with three tracks, which is supposed to be a teaser for their forthcoming album.


DNA "The Music" Phonokol 2005 (6017-2)

1. The Music
2. XP
3. Illusions

Phonokol has mostly released very fluffy, clubby full on lately, and thatís actually what I expected to find on this release too. The first track called The Music, is a powerful full on track, with some heavy rolling beats, but we also get some ultra cheesy vocals in there that totally ruins it for me. Pop full on... Track two called XP is a really pumping track. Pretty groovy track, which is much better than the first one, because they have cut out the cheesy vocals in this one. Intense israeli full on with some mystic vibes too. Best track I have heard from them. The third track on this CD single called Illusions starts quite interesting with some piano. Itís a very stumpy track, but too much vocals and talk for my taste, even though itís done in a pretty interesting way. It builds up quite a lot too.

This CD single goes the usual Phonokol direction with the first track, full of cheesy vocals and clubby vibes. The two other tracks are surprisingly not as fluffy, so it could be interesting to hear how their forthcoming album will sound like...
PKS (shivapks@hotmail.com)
Comment List
---
There are no comments.
---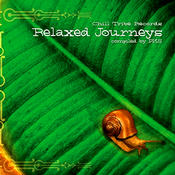 New album
from
Chilltribe
Relaxed
Journeys


Get your
Quality
Relaxation!