---
Top level
Music reviews
---
Review by PKS
Second album by Time Lock, this time on BNE...
Time Lock (Felix Nagorsky) from Israel is out with his second album, this time on BNE. His debut album was released on Greek ZMA last year. Lately, he has become more known, because of a remix he did for Infected Mushroom, plus several compilation releases on the BNE label. But, this guy has been in the game longer than this. He was also known as one half of PPS Project, which released an album on Hadshot.


Time Lock "Power Charge" BNE 2005 (YOYO072)

1. Hellion Prime
2. Energy Sequence
3. Power Charge
4. Cities Of The Future Rmx
5. Acid Proof
6. Flying
7. 10,000 Fahrenheit
8. Brain Spawn
9. Un:Balanced

This guy sure has followed the style that several of those Israeli trance stars are making these days, which is inspired by theīfull on style that Sub6 has made a lot of. Itís funny to see how so many full on artists go in the footsteps of other artists. Anyway, here you get mostly full on with a lot of breaks, almost some electro influenced full on. Not much trancey drifting, rolling trance, but more jumpy breaks and sounds. Personally I prefer not to be interupted so much like this when I dance. Still we get a masssive production here, with some pretty good variation in some tracks. We also get the Cities Of The Future track originally made by Infected Mushroom, but here in a Time Lock version. This track can also be found on the Infected Mushroom cd single, Stretched. This guy has some pretty nice ideas here and there, still I find it a bit nagging with all those "Sub6 breaks", which makes it a bit too clubby for my taste. My favourite track on this album is track 6 (Flying), which is a stumpy, quite trippy track. A couple of the tracks at the end here, falls far over to the cheesy side.

Time Lock serves some massive tracks here, going the breaky electro full on direction. Not my first choice of full on, but you can hear that this guy has production knowledge. I just hope he drops the Sub6/electro influences in his next projects.
PKS (shivapks@hotmail.com)
Comment List
---
There are no comments.
---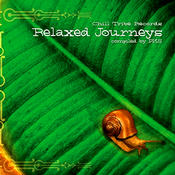 New album
from
Chilltribe
Relaxed
Journeys


Get your
Quality
Relaxation!