| | | |
| --- | --- | --- |
| Gataka "In Trance We Trust" | | |
---
Top level
Music reviews
---
Review by PKS
Third album by Gataka out on Phonokol...
Phonokol in Israel are productive as always, releasing a lot of full on trance these days. Here comes the third album by Gataka (Matan Kadosh), also known as one of the members of Sesto Sento. As usual we get served typical Israeli full on trance from beginning to end.


Gataka "In Trance We Trust" Phonokol 2005 (2350-2)

1. Deeper Level (Feat Aquatica)
2. blast From The Past
3. Night Becomes Day
4. Viva la Mexico
5. How To Create A Monster
6. Weired 60ís Experience
7. Down To Earth (Feat. Perplex)
8. The Mind Twister
9. One Way Ticket
10. Isralizer

Phonokol has gone an extremly clubby, commercial direction lately, and this is no exception. All the tracks we get here are full on trance tracks, but all of them has a very clubby vibe. Easy digestible take offs and melodies. No deep moments, just massive basslines and uplifting sounds. He has collaborated with some other artists in a couple of tracks, such as track 1 with Aquatica and track 7 with Perplex, but also these goes the clubby direction. For my taste, all of this just becomes way too fluffy.

This album goes the same direction as Phonokol has done the last couple of years. Clubby full on with a fluffy vibe. Something that might fit the taste of a young candy raver, but should probably be avoided by the usual psytrance crowd.
PKS (shivapks@hotmail.com)
Comment List
---
There are no comments.
---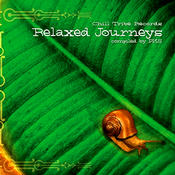 New album
from
Chilltribe
Relaxed
Journeys


Get your
Quality
Relaxation!