---
Top level
Music reviews
---
Review by PKS
Double release this time from Soular Records...
Deeper In Zen (James Brian) is out with his third album on Soular Records, this time with a double album, one ambient cd and one full on psytrance cd.


Deeper In Zen "Tao" Soular Records 2005 (SRCD07)

CD1:

1. Ground Of Being
2. Dream Echoes
3. Blissful Reminder
4. Sea Of Awareness
5. The Pure Land
6. Ah kali
7. Mystic Atomospheres

CD2:

1. Shiva Sha
2. Anicca
3. Primal Essence
4. Aspire
5. Mind Lightening
6. Focus
7. Receptor

CD1 is a relaxing ambient cd. The ambient he serves us is quite deep and minimal. A lot of floating vibes, almost without beats at all. A lot of dark, mystic ambient. It gets almost too minimal and sleepy vibes for my taste sometimes, but we also get some pretty nice vibes here. CD 2 gives us full on from beginning to end. Most of the tracks we get here are not very melodic. Quite dark vibes in most of them. I missed some more variation and creativity in many of these tracks. Not many new ideas. Track 5 is my favourite here. Pretty intense and dark. Pure night time tracnce in most of the tracks.

It is a pretty interesting concept with this double CD release, where you get one cd with ambient for your relaxing moments, and one cd with full on party stompers. The ambient you get here is of the minimal kind, and the full on is a bit repetive and without many new ideas. I expected a bit more out of this release, but it deserves credits for a full pack....
PKS (shivapks@hotmail.com)
Comment List
---
There are no comments.
---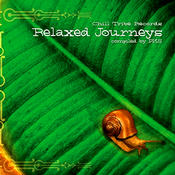 New album
from
Chilltribe
Relaxed
Journeys


Get your
Quality
Relaxation!