---
Top level
Music reviews
---
Review by PKS
Second album by Quantum out on YoYo Records...
Quantum (Gidi Snapir) from Israel has made trance for many years allready, improving his skills in every release. Here he is out with his second Quantum album on BNE/YoYo, as usual going the full on direction.


Quantum "Kiss The Sound" BNE 2005 (YOYO070)

1. Vicious Cycles
2. Push Me Up
3. Cop Thing
4. Need For Lead
5. Rebellion
6. On The Edge
7. Awaken
8. Kiss The Sound
9. X-Per-Minute
10. Skylines Remix

Quantum sure has got a massive sound in his tracks, here combining full on, pumping basslines with floating, trippy vibes. I was positive surprised while listening to this album, because he doesn't follow the common pattern of clubby full on as most Israeli artists do these days. Instead he has concentrated on deeper vibes, still melodic but not too fluffy in most of the tracks. Another positive thing, is that he doesn't put in those cheesy guitar samples in most of the tracks. There is also a lot of variation of sounds and ideas here. He has collaborated with some other artists in three of the tracks. Track two together with Time Lock (Felix Nagorsky), also known as one half of PPS Project. A little bit too fluffy track for my taste, but not bad. Track nine is made together with E-Jekt (Nir Shoshani & Uri Azen). A totally massive, groovy track, going much better than most E-Jekt tracks I have heard lately. But, it seems like Quantum does it best on his own. My favourite track on this album is track 5 (Rebellion), which is a really drifting track, with an almost progressive vibe. Trippy track for sure, and about as massive as it can get. Nice one! Another strong track here is track 7 (Awaken), which has some pretty cool bouncy sounds and a trippy vibe with nice melodies. I love the floating, mystic parts in this track. For sure a track that will create some massive work out on the dance floors. Full on to the bone!

Quantum sure has developed in a positive direction since his first album Outrage (BNE 2004). Totally refreshing full on album in between all the too fluffy and clubby stuff coming out of Israel these days. For sure one of the better full on morning trance albums I have heard this year, so check it out!
PKS (shivapks@hotmail.com)

Comment List
---
There are no comments.
---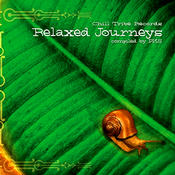 New album
from
Chilltribe
Relaxed
Journeys


Get your
Quality
Relaxation!