| | | |
| --- | --- | --- |
| Human Blue "Diskovery Channel" | | |
---
Top level
Music reviews
---
Review by PKS
Finally a chill out album by Human Blue out on Chillcode Records...
Chillcode Records based in Germany has become one of my favourite chill out/ambient labels lately, releasing one impressive album after the other. Now they are out with a new album done by Human Blue (Dag Wallin) from Sweden, who is a talented musician most known for his two strong progressive trance albums on Spiral Trax Records. But, he has also shown some great talent within the chill style, especially on the first Ease Division compilation on Spiral Trax released in 2002, which was one of my favourite tracks of all times. Here he delivers an album full of chilled, beautiful soundscapes.


Human Blue "Diskovery Channel" Chillcode Records 2005 (CHILLCD004)

1. Communicate
2. Oceanís One
3. Organic
4. Spectral
5. Wonderworld
6. Outback
7. Riddle Rhythm
8. Lost Time

This guy has his own way of making totally dreamy, beautiful melodies and vibes. The entire album has a floating vibe, with mostly relaxed down tempo beats going in a pleasent tempo. The first track brings us right into dreamland, with some twisted, beautiful vocals and a rich soundpicture. I am impressed by how dreamy this guy manage to make his tracks, without falling over to any cliche or cheesy, too easy digestible chill. The second track continues the totally deep vibes, here with a stronger down tempo beat. Wonderful. Track 3 takes us into some slightly darker areas, with a little bit more psychedelic soundpicture and more beats. Great track, but not among my favourites on this album. Track 4 is one of the deepest tracks on the album, and one of my favourites here. Totally mystic and beautiful. Trippy, but chilling at the same time. Fantastic! Half through the album, we come back to some lighter vibes again, still with very mystic, floating vibes. Totally chilling and melodic. Track 6 brings us into a bit more experimental journey. Something for chilling out under the sun. Track 7 is a really deep, ambient track with almost melancholic vibes. After a while, a beat starts pumping in a pleasant tempo. Floating beautiful sounds with a pumping drift. Another masterpiece. The last track he he gives us on this album is my favourite here. This one is as relaxing as it can get. We get a vibe that probably could make even an elephant become emotional. Fantastic finish on the album.

This album is one of the absolute best albums I have heard this year! Human Blue proves again what a musical talent he is, with a great ear, not only for progressive trance, but also for deep, relaxing electronic music. Recommended!
PKS (shivapks@hotmail.com)

Comment List
---
There are no comments.
---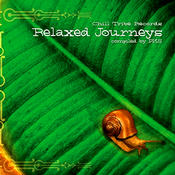 New album
from
Chilltribe
Relaxed
Journeys


Get your
Quality
Relaxation!