| | | |
| --- | --- | --- |
| B-Wicked "Chill Da Funk Out" | | |
---
Top level
Music reviews
---
Review by PKS
Debut album by B-Wicked out on BNE...
B-Wicked (Bertin Katz) is a fresh artist from Israel who has released a few tracks on compilations on BNE, such as the Life Is series. Here he is out with his debut album, which takes us into a very experimental, different musical journey compared to most other releases on BNE.


B-Wicked "Chill da Funk Out" YoYo Records 2005 (YOYO071)

1. Bring It All Down
2. Native Electro Life
3. It Happens Every Night
4. Going
5. Truly Remarkable
6. Sorrow Made Me Loose My Mind
7. Happy Children
8. Here I Am
9. Chill Da Funk Out
10. Rastarizer
11. Let It Go
12. Soft Harmonics
13. Love Simulator

This album has influences from many different music styles. There are a lot of variation from beginning to end. It is sort of a chill out album, still with a lot of beats. Here we get down tempo trancey vibes, dub, pop influenced sounds, a lot of funny voice samples, reggae influences, big beat and electro, all in one album, which is pretty rare to find these days. I get a little bit of Violet Vision feeling with some of these tracks, still they are quite different. Personally, I think this guy has a lot of interesting ideas in this album, but you probably have to be quite openminded to enjoy it. Still, there are so many different sounds and melodies here, that there should be something for many different tastes. My personal favourites on this album is track 4 with a beautiful melody and relaxed dubby beats, and track 11 with some very chilled vibes and down tempo beats.

This album came as a nice little positive surprise to me. Nice to see that BNE dares to go a bit different direction again, just like they did with Violet Vision. Not everything on this album fits my taste, but it sure is nice to get that much variation on one album.
PKS (shivapks@hotmail.com)
Comment List
---
There are no comments.
---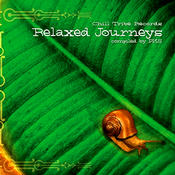 New album
from
Chilltribe
Relaxed
Journeys


Get your
Quality
Relaxation!