---
Top level
Music reviews
---
Review by PKS
New debut album out on Trancelucent in Israel...
Trancelucent Productions in Israel is out with a new album, this time the debut album by Electro Sun (Nadav Elkayam). He has previously released tracks on various compilation on labels such as ZMA, Com.Pact and Moonstone.


Electro Sun "Pure Blue" Trancelucent Productions 2005 (TP011)

1. Pure Blue
2. Sundance
3. I've Got The Power
4. Fucking Music
5. Stretch
6. Vanilla
7. In My Dream (Album Edit)
8. Momento
9. Super Nova

I like the variation Trancelucent puts out. Something for every taste, every thing from progressive to full on night time trance. This time it seems like they are focusing on the more clubby side of full on. The first track we get here is a drifting, melodic, full on track. Melodic morning trance with a clubby sound. Track 2 is a stumpy track with some pretty cool voice samples. The melody sounds a little bit too cheesy for my taste though. Track 3 is a really hard pushing track. Here we jump right over to a night time vibe, with darker sounds and a massive, rolling bass line. He has made this track together with Bizzare Contact (Kfir Lankry & Didi Ezra). Track 4 goes the clubby direction again. I like the way he has used the voice samples in this one. Very melodic track that should fit in the morning. He has made this track together with System Nipel (Ruby Yakubov & Anton Lunev).

Track 5 starts pumping from the first second. This one gets way too cheesy for my taste. Almost like hard house, with some pretty simple melodies. Track 6 is better. A drifting, darker track, still with a clubby touch. We also get some guitar sounds in there, which I find a bit boring. Track 7 jumps back to a commercial sound again. Pure, clubby trance, with some cheesy female voice samples and uplifting melodies. Track 8 goes the same direction. Quite easy digestible melodies that might hit a massive, clubby crowd, but it doesn't sound deep enough in my ears. The last track he gives us on this album starts with some samples from the Lord Of The Rings. This one goes the melodic, clubby direction too. He has made this one together with Brain Damage.

This album sounds a little bit too clubby for my taste. Very melodic, full on trance, which seems to be quite popular in Israel these days, but not my cup of tea.
PKS (shivapks@hotmail.com)

Comment List
---
Topic:
Author:

Time:

Death Posture

13.04.2005 17:31

Let the sun guide your path…

Electro Sun is Nadav Elkayam from Israel. He's pretty new to the scene but has had tracks released on Trancelucent, OOD, ZMA, Moonstone and Com.Pact… It's no secret that I'm no neo full-on buff, but the stuff I've heard from Electro Sun hasn't been all bad… This album is released on Trancelucent Productions and I still admire them greatly for the Misted Muppet and Etic albums… Let's find out what's under the Electro Sun…

Let me take you thru the tracks…

#01: Pure Blue [140 BPM]
We launch straight into melodic mayhem… This is super uplifting, happy, bouncing morning trance with one epic melody weaved into the next… Commercial club-trance to some – pure bliss to others… I kinda like parts of it - despite its obvious cheddar appearance…

#02: Sundance [140 BPM]
We stay on the more cheesy side of things here… As the title suggest, this is more straight-forward morning trance – a hymn to the sun with voice samples talking about mind-altering drugs… Again we get a shitload of fluffy melodies though they are a little more subtle here… The voice samples are tacky and I'm starting to get a little fed up…

#03: I've Got The Power [144 BPM]
This track was written and produced with Bizzare Contact and has a little more edge than the two predecessors… Finally! Pretty cool and energetic bassline here – and the build-up is sweet though the climax could've been better… But for a neo full-on track, this isn't bad at all…

#04: Fucking Music [142 BPM]
Another collaboration – this time with System Nipel… The direction shifts from edgy full-on back to highly melodic full-on… Despite a couple of attempt at raw sounds, this is still a very light, fluffy track with long epic pads… The sample "fucking music" seems oddly misplaced and generally this is too commercial for my tastes…

#05: Stretch [145 BPM]
This is an ultra-fast track… I usually like fast, but unfortunately this is drenched in a happy-hardcore kinda vibe that's not very appealing… Again the "fuck" samples puzzle me!? I don't really like this track – it's like it's trying too hard – and failing at it!

#06: Vanilla [145 bpm]
This track was already released on the Cyberdelica compilation released by Trancelucent in 2004 – so here's a copy/paste solution from my previous review: "Everything you've ever said, done or thought about doin', is right there in that file cabinet" Nadav starts his track with a Morgan Freeman sample from the movie Bruce Almighty… The track itself is dancefloor friendly full-on with a slightly harder approach… Guitars go hand in hand with tight percussion work here – though we're getting close to annoying Skazi-guitars! But it's a nice little track regardless!

#07: In My Dream (Album Edit) [145 BPM]
Argh! This is similar to Stretch though even more joyous and happy-go-lucky in appearance… How many Happy Meals did Nadav eat before he sat down and composed this? Even Yahel couldn't have made something as clubby! The "ahh yeah" samples are just plain awful and totally over the top… Argh make it stop!

#08: Momento [145 BPM]
The edge is harder now and luckily this is not as obviously commercial as some of the previous tracks were… Thank you Nadav! That being said, this is still pretty standard morning trance – not overly melodic, but pretty uplifting and very dancefloor friendly…

#09: Supernova [145 BPM]
The last track is a collaboration with Brain Damage… Starts out with a bunch of LOTR samples and then slowly adds melodies and bassline… The layer work is pretty good here, and for a clubby neo-full on track this isn't bad… I could see myself dance to this in the wee hours of the morning when the last disco-burgers are gone… ;o)

Right – let's count our losses first… There are a handful of overly commercial, top-cheesy tracks on this album – stuff that I really have a hard time enjoying… But luckily this isn't a total failure as there are three tracks that I seem to enjoy… Obviously that's not enough for me to validate a purchase, but again it's all about taste… The big fan-crowd of modern Israeli neo full-on will undoubtedly enjoy this to the fullest…

I'm not attacking Trancelucent as I know they also release brilliant stuff – the Misted Muppet + Etic albums are the latest examples of that… But unless you're a hardened neo full-on fan, I'd advise you to listen to this before purchase! Enjoy!

Favourites: 3, 6, 9(!)
---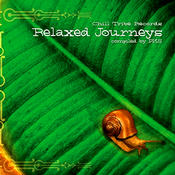 New album
from
Chilltribe
Relaxed
Journeys


Get your
Quality
Relaxation!