---
Top level
Music reviews
---
Review by PKS
Fatali is out with his second album, this time on BNE...
Eitan Carmi (Fatali) from Israel is out with his second album, this time on YoYo Records. His first album called Moments, was released on Alchemy Records in 2003. After some major improvements in studio techniques etc, he is back with more melodic Israeli morning trance.


Fatali "Faith" Brand New Entertainment 2005 (YOYO064)

1. Sleep On
2. I Believe
3. Mind & Soul
4. Natural
5. D Paradise
6. Faith
7. Deep Fatal Moment
8. Hyper Love
9. Forever & Ever
10. Point Of View
11. En Soft

The first track on this album is also one of my favourites. A totally massive, full on track. Pure morning trance, with some beautiful melodies that keeps away from becoming too cheesy. The bass line is really massive and we get a nice, drifting vibe. A track that will for sure be heard on a lot of out door gatherings around the world this summer. Track 2 is another favourite on this album. It continues the massive, drifting vibe, with some cool drums above the bass line. After a while, we also get some beautiful morning melodies and breaks. At the end it might become a little bit too fluffy, but this is actually one of the better Israeli full on tracks I have heard lately. Track 3 is another pumping track. Here we get some nice, uplifting melodies, still keeping away from getting too fluffy. Track 4 starts banging from the beginning to end. This is another massive track. The melodies we get in this one are also uplifting, but become a little bit too clubby for my taste. Track 5 continues the full on morning vibes. I'm sure this will hit a big crowd in Israel, and at clubby parties around the world, but this might sound a bit too fluffy for a lot of psytrance heads.

Track 6 starts nice and relaxing, with some chilled, floating vibes and guitar play. This lasts for about one and a half minute, before we get thrown into an uplifting trance drift again. It builds up, and become really full on and quite intense, still with a very clubby vibe. The chilled vibes from the beginning comes back in the middle of the track, before the track turns into some ultra cheesy club trance vibes again. Track 7 is a stumpy track that goes a little bit darker, still with a few clubby ingredients. For my taste, way too cheesy in some parts. Track 8 continues the full on morning trance with clubby influences. I am sure this will hit a big crowd too, but personally I get tired of such uplifting tracks after just a couple of listens. Track 9 sounds a lot like some tracks by Infected Mushroom. He sure has got some inspiration from them in this track. Another melodic, uplifting, clubby piece of full on Israeli trance. Track 10 is the worst track on this album. This is like hearing dj Tiesto opening the summer Olympics… With another word, cheese. In my ears, terrible. The last track on this album is a chilled track, with some dubby beats and a lot of guitar. Not the worst track on this album, but nothing extraordinary.

Israel hypes up one artist each year. We have seen it with Infected Mushroom, Alien Project, Astrix and Sub6 before, this year it is Fatalis turn… So, you can probably expect quite a lot of live performances by this guy this summer. This album is way too clubby for my taste, except for a couple of the first tracks on the album. But, I'm sure these uplifting tracks will hit a big, young crowd anyway.
PKS (shivapks@hotmail.com)
Comment List
---
There are no comments.
---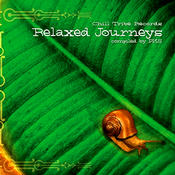 New album
from
Chilltribe
Relaxed
Journeys


Get your
Quality
Relaxation!