| | | |
| --- | --- | --- |
| Pixel "Reality Strikes Back" | | |
---
Top level
Music reviews
---
Review by PKS
New album out on Hommega Productions in Israel...

Hommega Productions in Israel is back with a new album, this time by Pixel (Eli Biton Tal). This guy has got some good feedback for his full on trance lately. In this album, he has collaborated with several other trance artists, so letís see what his album sounds like.


Pixel "Reality Strikes Back" Hommega Productions 2004 (HMCD38)

1. Smart Planet
2. Chaos Remix
3. Flip The Script
4. Happy Lepsya
5. Wild And Friendly
6. Real Pimp Never Gets Caught
7. Teder Beseder
8. In The Snooze
9. Disco Nection

In a way, the first track says it all. A quite full on (140bpm) track with a groovy, heavy bass line just rolling through, with a few jumpy sounds above. Not much variation, just a groovy drift, not pure full on, but not progressive either. He has made this one together with Silent Sphere (Simon Weber). Track 2 is originally made by Astrix (Avi Shmailov) and a guy named Guy Salama, but Pixel has remixed it. This one goes the same direction, but slightly more drifting and trippy. He has made track 3 all by himself. Not much variation and creativity here, but again, a groovy drift that just makes your feet moving. Track 4 is made together with Intelabeam (Danny Keinan). This one sounds more full on and massive. Some intense beats and sounds in there. We also get a drum in there that reminds me a bit of a track by S.U.N. Project. One of my favourites on this album.

Track 5 is a collaboration between Pixel and dj Goblin (Psysex). Another massive, full on track with some voice samples, but nothing unusual to be found here. Track 6 is a collaboration between Pixel and Wrecked Machines (Gabriel A.Serrasqueiro), who is a quite talented full on artist from Brazil. This is actually my favourite track on this album. A better melodic drift and a little bit more variation. Track 7 is a collaboration between Pixel and Sub6 (Ohad Aharaoni and Golan Aharoni), which is two brothers who made great success with their debut album in 2004 called Who Needs Lovesongs. Here we get a massive, pumping beat, echoing sounds and some really weird voice samples. Definitely one of the better tracks on this album. Track 8 is a track he has made all by himself. This is another rolling monster, with some massive, jumpy sounds, but not much melody. The last track we get on this album is a track he has made together with a guy named Ran Shani. This one goes more towards progressive trance, with a much slower tempo and with some nice tribal percussion.

This album could easily have had some more variation in my opinion. You get some groovy tracks that will probably do well on the dance floors, but this album isnít that good for home listening. Interesting to see so many collaborations on an album though.
PK (shivapks@hotmail.com)
Comment List
---
There are no comments.
---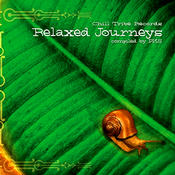 New album
from
Chilltribe
Relaxed
Journeys


Get your
Quality
Relaxation!