---
Top level
Music reviews
---
Review by PKS
Joti Sidhu is back with his second album, this time on Neurobiotic Records...
Joti Sidhu is finally back with a new album! He is well known in the psytrance scene for his dj sets around the world from the beginning of Goa trance, but also for his project called Psychaos. He released an album called Cause And Effect on Atomic Records in 1999. That was a quite dark, techno influenced album. This time he is going a full on direction, with more variation. He goes under the Joti Sidhu name in this one, and he releases it on Neurobiotic Records in Italy.


Joti Sidhu "Punktuator" Neurobiotic Records 2004 (NBRCD013)

1. New Sensations
2. See The Music
3. Chaos To Order Remix
4. Punktuator
5. Long Long Arms
6. Twinight
7. Live Fast Die Young Remix
8. Situation
9. Signals

The first track shows that this guy has gone another direction than in his Psychaos album. Here we get a full on track with quite a lot melodies and voice samples. Melodic full on of the kind that you find quite a lot of these days. You get more variation here than in his previous tracks and a quite uplifting vibe. Track 2 is more drifting. He keeps a little bit of his typical rough sound in these tracks, but it's lighter and more standard full on. It builds up a little, but nothing exceptional here. Track 3 goes a little bit darker. More rough sounds and less light melodies. Pure night time full on trance. One of the best tracks on this album in my opinion. Track 4 has the album title. This one continues the darker side of trance, with a massive, pumping beat and some scary breaks. This one will for sure rock the dance floors at night. At the end here, we get some guitar of the kind that annoys me when I'm dancing…

Track 5 is a funny track. This is definitely the biggest surprise on this album. A collaboration between Simon Posford (Hallucinogen) and Joti Sidhu! It starts with a beautiful sound a totally weird, twisted, voice sample, talking about loooong arms… Reminds me a little bit of 1200 Mics, but not as simple... Quite drifting track too, with light uplifting melodies. This track will also be released on the Unusual Suspects 2 compilation on Solstice Music and Twisted Records this year. Very nice to hear a new track with Hallucinogen involved. Track 6 is a massive, dark, full on track. Not much melodies, just a rough, massive drift. Track 7 is originally made by Dino Psaras, but here we get a remix by Joti Sidhu. Funny voice samples, and the usual full on bass line. Track 8 is a pumping track, with some nice, floating, psychedelic sounds in between. Sort of funky melodies too, which will create fun on the dance floor. The last track on this album doesn't give us any rest either. This one is originally made by Eskimo, but here we get a Joti Sidhu remix. This sounds more like a ton of other full on tracks, somewhere between GMS and Eskimo, which I find quite boring.

This album came as a big surprise, especially the track with Simon Posford involved. You get a couple of strong full on tracks here, but a lot of it sounds very much like most other full on trance being released these days.
PK (shivapks@hotmail.com)

Comment List
---
There are no comments.
---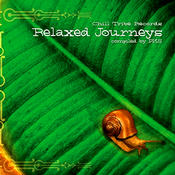 New album
from
Chilltribe
Relaxed
Journeys


Get your
Quality
Relaxation!