---
Top level
Music reviews
---
Review by PKS
Protoculture has compiled the new release from Nano Records...
Nano Records is getting a better and better reputation for their releases. Now they are out with a new compilation called Natural Selection. The tracks are selected by Protoculture (Nate Raubenheimer). As usual, you can get some bonus material from the Nano Records website with the code you get when you buy this compilation.


Natural Selection (Nano Records) 2004 (NANOOCD08)

1. Allaby – Uniformilarity
2. Overlap – Time Express
3. Tristan Vs. Protoculture – Pusher
4. Silver Surfers – Chemical Structures
5. AMD – All We Have
6. Triptych – Celtych
7. Protoculture – Magnetic (Glastonbury 2004 Mix)
8. Silicon Sound - Nexus 6 (Protoculture Rmx)
9. Silver Surfers – Xen La

First out is a track by Allaby, a name you might recognise from the famous mix CD done by Tristan on Twisted Records. The track we get here is really good. Totally drifting, trippy track, somewhere between progressive and full on. Let's hope there will be more Allaby tracks in the future. Track 2 is by a quite unknown project called Overlap, but this track is really good! It continues the drifting, trippy vibe, but is more melodic with a bit more variation. It reminds me a little bit of Logic Bomb. Definatley a strong track that will create a great vibe at the dance floors. Nice one! Track 3 is an interesting collaboration between Tristan and Protoculture himself. I often find tracks by Tristan a bit too minimal, but here we get a great track. Groovy as hell, with some great psychedelic sounds. I love the way it builds up. The most trippy track on this compilation. Track 4 is by Silver Surfers, which is Protoculture in collaboration with another guy called dj Sim1. Here we get another groovy, drifting track, with some jumpy psychedelic sounds above. I really like this style. It sure makes me want to kick some dust on the dance floor. Track 5 is by AMD, which is a collaboration between Dick Trevor and Jules Hamer. Here we get a stumping track with strong bass line, but as usual not much variation and melodies.

Then we get a new track by Triptych (Charles Michaud) from France. He always makes his full on different from everybody else. That's defiantely what he does here too. It starts releaxing, with some sitar, voice samples etc. Then we get thrown into some full on madness. The track has variation all the way through, with violin, female vocals etc. It can be a bit too much sometimes, but this track can be good for homelistening too. Track 7 is a track Protoculture has made himself. It has a nice melodic, drifting vibe. It can be a little bit too fluffy for some, but it might fit pretty good in the morning. Track 8 is the famous Nexus 6 track by Silicon Sound (Johannes Reigner) from France. Here we get a remix of it, done by Protoculture. I find this morning trance version pretty good. Drifting version of the track. The last track on this compilation is another Silver Surfers track. This one starts pumping from the first second. It builds up slowly and become quite fluffy. A little bit too fluffy in my ears, but I'm sure some people will enjoy this one at sunrise.

Nano Records releases a pretty strong, full on release as usual. I wish that Protoculture made his tracks a little bit less fluffy. Then I think he will do very well. With this compilation you also get a couple of really good tracks. Also hands up for new ideas, like the bonus you get from the website.
PK (shivapks@hotmail.com)

Comment List
---
There are no comments.
---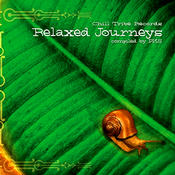 New album
from
Chilltribe
Relaxed
Journeys


Get your
Quality
Relaxation!