| | | |
| --- | --- | --- |
| Boom Festival 2004 report | | |
---
Top level
Party reports
---
Festival review by PKS
Photos by Snille
Here comes a little report from this years Boom Festival in Portugal...
My first Boom! The Boom festival in Portugal was started in 1997 by a group of people called Good Mood. After a couple of festivals, they decided to have it every second year, so this year it was time for a new Boom festival! After attending to several of the biggest psytrance festivals around the world, like the Sola Luna and Samothraki Dance Ferstivals in Greece, Morocco 2001, Voov Experience and the Full Moon Festival in Germany, I have always heard a lot of stories of how great the Boom festival is. I have also heard some rumours of a dirty festival with too much drugs, so I was curious about how this festival really wass. Could it be better than Samothraki? Is the place nice? Is it a good vibe? Good music? Food etc.? So, after three summer trips to Greece the last three years, I decided to finally take the journey from Norway down to the Boom! After travelling in Africa this year, I didn't have much vacation left, so I decided to stay in Portugal for only one week. Then I could stay at the festival through the entire festival.

I landed in Lisbon the day before the festival was supposed to start. As soon as I got off the plane I met some other psytrance people, mostly in the usual colourful outfit. You know the feeling right before a festival. Everybody is really excited for something they have been looking forward to for a long time. I also met a two Norwegians on their way to the festival, so I joined them. We had heard of a bus going from the airport to the festival, so we sat down by the flock of others waiting for a bus to come. This bus was organised by someone called Good Trip, which is some people driving to a lot of festivals, mainly in Spain and Portugal. After a while, the bus arrived and the fastest people stormed the bus. The buss got full in one second, so the rest of us had to wait for the next bus. We took a couple of drinks and started the conversations. I didn't mind waiting a little bit… Others started complaining. Two hours later, the next bus arrived. Now I was getting a little tired of waiting too, and considering what happened when the first bus arrived, I decided to do as all the other "friendly" boomers, to throw away the PLUR mentality and fight for my rights to get on. The "peace, love, unity and respect" changed seat with "survival of the fittest". Some yelling and pushing later, I was on the bus. The good vibes were definitely not on the bus, and seemed to have disappeared god knows where. Left was a bunch of idiots, but also some really nice people. It seemed like everybody fired up a cigarette as soon as they got on the bus, and it became quite foggy in there… The bus driver said that he would stop the bus and not drive any further if someone smoked on the bus. Very okay with me, since I don't like the smell of smoke in a hot crowded bus… People started screaming, but threw away their cigarettes after some discussion. And so a HELL of a journey started. After about twenty minutes, people started nagging. We have to go to the toilet, bla, bla… I thought, why the hell couldn't they have gone to the toilet before they entered the bus? What if this was a public bus? Then they could never have behaved like that! The bus driver told us that we would have a break after an hour. People went mad! The PLUR, good vibes etc. was totally disappeared! Nagging, screaming and complaining. The evil "peaceful" psytrance hippies almost forced the poor bus driver to stop the bus before he had planned. I was shocked… Was I really on my way to a psytrance festival? This seemed more like a bunch of aggressive school kids!


At the place we stopped, there was a restaurant, which most of the freaks ran into, including myself. It was a system where we could pick out the food we wanted, and pay for the weight. While standing in a line waiting to pay and pick out the food I wanted, an English girl in front of me started eating like mad! What she was trying to was to avoid paying for the food… I must say it was a really ugly sight! Why go to a festival in Portugal if you can't even afford food when you are down there? Portugal is a poor country too, so why not pay the money for the food? I think she was just a greedy bastard with totally wrong attitude… Well, I thought I had seen enough of bad behaviour on this bus trip, but no. Not long after we started to drive again, I smelt smoke from behind me. Someone had obviously started smoking cigarettes in the bus, knowing that the bus driver could throw us all off the bus if someone was smoking… The hippies in the back of the bus who was supposed to hate the too commercialised society we are living in, couldn't resist smoking cigarettes for one hour!? What about respect for other people? What about asthmatic people and the fact that their smoking would result in a bus trip getting even more delayed? I felt an anger growing inside me, but there wasn't much I could do other than tell the people smoking to stop. Luckily I don't think the bus driver smelled the smoke, so after a couple of more breaks (!) we finally arrived to the festival. In front of the gate, there were miles on miles with cars waiting to get in. The Good Trip bus was allowed to pass the line, and naturally many people who had waited in the burning sun the entire day became quite angry. I saw fights in the streets and a drunk (?) girl on the bus started to scream out of the window and annoyed the bus driver. Someone told the girl from Greece to calm down. She then threatened to make a nightmare of his stay at the Boom festival. She also told us "festivals like this means something". A person asked her what it means. She couldn't answer, and became even more angry… Enough said about the bus trip. We finally got off, walked a few kilometres, and finally reached the gate. A couple of kilometres later, we arrived the festival area. It was completely dark, so from distance it looked like a big city of lights! It was not easy to find a good spot for our tents in the dark, and we were pretty tired after walking. But after some struggling with thorns and rocks to put up my tent, I finally fell asleep for a couple of hours.


When I woke up, I could finally get a view on how this place looked like. The festival area was huge. Actually the biggest I have ever seen! It was several hills with a beautiful lake in between. But all the tents were in the slopes, so it wasn't easy for people to sleep. It wasn't much shade either so most tents were in the slopes with burning sun all day. There was also one big flat area, where the main stage was formed as a huge dome. This was actually a really impressive sight. The result of that was a lot of walking. It was a big project for my body to go from one spot to another in that temperature. It was about 40 degrees Celsius at daytime, so for Scandinavians like me, the hours between eight in the morning and eight in the evening was quite horrible. The only thing I managed to do was to sit under a tree and wait for the sun to go down… Too hot to sleep and to hot to do anything! There were two big shopping areas, with all kinds of chai shops etc. To buy food, we had to exchange our money to special Boom money. A system I thought was really terrible. We had to wait for ages to receive Boom money, and sometimes they didn't even have enough! The food was great, but quite expensive. There was a big tent were we could attend to yoga and healing workshops etc. You could listen to several speeches about all kinds of weird stuff, like DMT trips and other strange experiences etc. Some of the "gurus" seemed pretty far out. There was an art museum, with some fantastic psychedelic paintings etc. Pictures you could look into for hours and discover new things all the way. I was very impressed by that. In the night, there was a cinema area, where they showed several movies and documentaries, such as Tokyo Tekno Tribe, Liquid Crystal Vision and the Danish movie Technomania. There were also massage tents and a lot of other things. The chill out area was also too hot at daytime. It was a really nice chill out area, but there could have been more shade and it could have been bigger. It was pretty crowded…


Every day, we got a little newspaper called Daily Dragon. It was nice to have something to read while sitting under the trees for hours each day… In this newspaper, we could see the timetables for the main stage. But there were no timetables for the chill out area, except for one day! That was pretty sad in my opinion, since I thought the chill out line up was much more interesting than the trance line up at this festival. The music started at 17.00 on Thursday.
First on stage was Star Sounds Orchestra from Germany. They are veterans in the psytrance scene, and released their latest double album (Music For Qigong Dancing) this year on Yellow Sunshine Explosion. They also make ambient music, and started in a chilled tempo. With them on stage was Irina Michailova originally from Russia, now living in the US. She is well known in the World Music scene, and is one part of Medicine Drum. She has also collaborated with Aba Structure (Kenji Williams) and Kaya Project (Seb Taylor aka Shakta aka Digitalis aka Somaton). This was a nice tribal opening of the festival, lasting for four hours with several organic instruments on stage. But, we got quite a big shock when they started. The sound system sounded terrible! It was actually the worst I have ever heard at a party! They had placed the speakers in a circle, but not correctly, so it was a delay in the sound, so it sounded like the music was constantly wrong beat matched! It got a little bit better the next day, but it stayed pretty bad through the entire festival! Paying for such crappy sound, made a lot of people quite angry… Next was Djane Gaby for two hours and P_Mac Vs. Phyx for two hours to 01.00 at night, but I spent some time at the chill out area. Sadly, there were no timetables for the chill out area this day. At night, Digital Talk played a hard live set, dj Antaro played his full on, Dark Nebula played a live set and Naga played a dj set. The heat and long walks made me pretty tired at night, so I fell asleep in my tent quite early. When I woke up the next morning, I ran down to the main stage to dance before it got too hot. On stage was Rastaliens playing melodic full on trance. They released their second album (Xplore The Wild Side) on Boom! Records last year. Next was dj L'Elf from Turbo Trance Records, followed by Hydrophonic who released their debut album (Aquabatics) on Nano Records this year, but it was already getting too hot for me… In the middle of the day, dj Emok played a progressive set before the break.


The rest of the day, I went swimming a little bit, but mostly sat under a tree. This was the only day we got timetables for the chill out stage, so luckily I saw H.U.V.A. Network live. They have released an album (Distances) on Ultimae Records. This is a collaboration between Aes Dana (Vincent Villuis) from France and Solar Fields (Magnus Birgersson) from Sweden. Really beautiful ambient music. At 19.00, dj Peter Dijital from Sweden went on the main stage and played a set of house music! Not all the psyheads appreciated that very much, but I think a lot of them could earn good by listening to other music than full on all the time. Next out was a live set by Mukunga Umbura (Gil Mahadeva) from Brazil, who released his debut album (Secret Vision) on Inpsyde Media last year. By the time he finished, it was time for me too get some sleep again after a hot day under the tree… While I was sleeping, Cymoon & TV, Hyper Frequencies & Crazy Lions Cult, dj Paulo Lopes and Shift played their sets. At the chill out stage, Solar Fields played his live set in the middle of the night. When I woke up, the temperature was still okay, so I ran down to the main stage again… Dj Shane Gobi (Alchemy Records) was on stage and made my feet move pretty good. Mostly full on and quite melodic. Next out was Tristan Cooke (Twisted Records), mixing quite minimal trance like a god, followed by dj Swarup. The last dj before the break this day was another veteran in the psytrance scene, James Monro. He is known for his Flying Rhino Records and is a very good dj. He plays for Candyflip Records these days. People loved it!


From now on, there were no more timetables for the chill out stage. That was really bad. At 19.00, dj Tati from Brazil fired up the main stage again. Tati is a girl from Brazil, who has played at most psytrance festivals around Europe this summer. She played music somewhere between progressive and full on trance. Not too exciting music in my ears, but okay. Next out was dj Cesh, and then dj Morg (Flexible) from Sweden. Morg has also played at most psytrance festivals this summer. He played quite full on compared to what I have heard from him at other festivals around the world. It was actually quite good, and the vibe on the dancefloor was very enjoyable. Next out was a live set by Manmademan (Sonya Bailey and Paul Baguley), a couple from the UK. They released their third album (Creation Myth) on Elektrik Orgasm Records) this year. They played mostly the style you find on their latest album, which is some totally minimal hard stuff. Very boring in my ears, so I went to sleep. While sleeping, I missed Zirkin Vs. Troy and Dark Psy. God knows what I missed at the chill out stage… The camping life at the festival was pretty hard core, with the terrible heat at day, tons of rocks and thorns and the fact that we were sleeping in slopes… In the morning. the guy in the tent next to mine found a scorpion right outside his tent! I don't know if it was poison, but I started to close my tent after seeing that… I suddenly thought I recognised some music from the chill out stage, so I ran over there, and guess what, Abakus (Russell Davies) was live on stage this morning! After listening to his debut album (That Much Closer To The Sun) on Liquid Sound Design all summer, this was one of the chill out artists I really wanted to see. He played most of the tracks from his album, but I also think he played some unreleased material. For me, this was definitely one of the best moments at this festival. Really beautiful! Then I ran down to the main stage. On stage was dj Chicago, an old man most known as a part of 1200 Mics, but he has been involved in the psytrance scene since the beginning, including the Mystery Of The Yeti project… He was playing the stuff TIP.World and Raja Ram is releasing these days. Pretty bad full on with a commercial simple sound, full of guitars. Tracks by 1200 Mics etc. was played and he finished with the Acid For Nothing track. Not too impressive, but funny to watch his behaviour on stage. Next on stage was Rinkadink live from South-Africa with some quite unusual full on, which many people seemed to appreciate. Dj Reagan played a set and then dj Pena (Flow Records) finished before the break. Pena played pretty good in my ears, and we got some really trippy music somewhere between progressive and full on.


The last evening of the festival, I took it quite easy and relaxed, talking with people etc. On the main stage, dj D-Nox played a progressive set, followed by Fusion and dj Migas. In the night, Space Tribe (Olli Wisdom) played his usual melodic full on. It seems like he plays on most psytrance festivals in Europe each summer. This summer I saw him live three times in three different countries! Next were Jahbo and Azax Syndrome, playing some hard night time trance with not much melodies, but a lot of noisy sounds. In the morning, Alpha and Sangeet played a quite unusual set. They often mix house influences etc. into trance. Sometimes it can sound pretty interesting. This time I didn't like it very much, because we got some really cheesy moments in there. Next out was a live set by Menog. Pretty heavy trance, which I listened to while packing down my tent before it got too hot. When I was finished, I took a swim and a rest, while listening to Quadra who just released their second album on Solstice Music. Then I went down to the main stage and saw the set by Dimitri Nakov. He played great as always. Great mixing and good quality full on trance. The Good Trip bus was heading back to Lisbon at that time, so I jumped on it. I missed the last three acts, which was Reflex (Micha Yossef) from Israel who released an album (Guide By Time) on Avatar Records this year, D-Tector and Atmos (Thomas Balicki) from Sweden who released his second album (2nd Brigade) on Spiral Trax this year. The bus trip back to Lisbon was very different from the trip to the festival. Now was everybody tired as hell, and most people were sleeping most of the journey. It was nice get some sleep off rocks again, and I spent a couple of days exploring Lisbon, where I also got to know two great people. Hello Panoramix and Marianne!

It was said after the festival, that it was about 25 thousand people at the Boom festival this year. Well, it seemed like that too, and that was definitely too big for my taste. The vibe was not as good as it would be on smaller festivals. The organising of the festival didn't go smooth all the way as a result of this. With so many people at a festival they sure could have given us a good sound system! The psytrance line up wasn't too impressive either, compared to the chill out line up. They did a big mistake not giving us timetables for the chill out every day. The chill out area could have been bigger too. The toilets were clean the first couple of days. Then, it seemed like they didn't care about it at all, and it floated over by dirt everywhere! It was a nightmare to go to a toilet and I'm surprised that not more people got sick. At the after party and a little bit during the festival, a lot of people got robbed, which should not happen at a trance gathering. For me, it was way too hot, but they can't do anything about the weather, except maybe organise it at a different place closer to the coast or earlier in the summer. The food prices was quite high, and I used very much money just on water that week… But there were not only down sides. It was really interesting to see an entire village/city of alternative psy people. The deco was very impressive everywhere, with small decorations along the roads etc. You could find a lot of little funny details everywhere. We got a very nice variety of things to see besides music, like the art museum, cinema, yoga tent etc. The water had a great temperature, but became very dirty at the end of the festival. The Baby Boom where moms could stay with their children seemed very nice too, except for the snake they found there… I felt that there were too many people to get the ultimate good vibe at this festival, but it's nice to have experienced it. With other words, it should not become any bigger now, and hopefully in two years, they have fixed the problems we had this year.
PK (shivapks@hotmail.com)


All photos by Snille. More photos here:
MORE PICTURES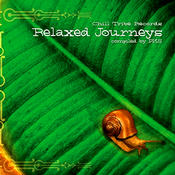 New album
from
Chilltribe
Relaxed
Journeys


Get your
Quality
Relaxation!