| | | |
| --- | --- | --- |
| Full Moon Festival 2004 review | | |
---
Top level
Party reports
---
Festival report by PKS
Photos by Snille
We are back from the Full Moon Festival in Germany....
The Full Moon Festival in Germany is getting larger and larger every year, so with all the good words I have heard about the Full Moon Festival 2002, the pictures I have seen and the impressive line up, I really wanted to go and check out this festival. So, when my friend dj Skjeggemannen (also from Norway and label manager of Freetransform Records) and I got booked to play at this festival, we had to go… I took a plane to Berlin on Monday 28/6, where I hooked up with Skjeggemannen. After a good Chinese meal, we went on the train for a couple of hours to a little town called Kärstädt. When we got off the train, the festival vibe was already getting strong, seeing all the usual colourful festival goers on their way, all smiling and ready for something big. We walked for about an hour (heavy luggage..) before we finally arrived the spot. It was really windy, so it wasn't easy to put up the tents, but after a while with struggling, we could finally catch some rest. We hooked up with another Norwegian traveller (Snille) and went for a beer…


The dancing area was really huge. Everything was in a big circle, with the stage in the middle. The dance floor was surrounded with a massive sound system, made as towers. This is actually the best and largest sound system I have ever seen on a trance festival! Totally massive! The chai shops etc. was also made as a circle around the entire dancing area. The decoration was really impressive too. Those Germans really knows how to use those fluoro strings… We sat down and bought a few beers, ready for the opening at 12.00 in the night. It was really nice watching the sun going down while the black lights was turned on. Everybody was really up for it, and there is always some kind of magic vibe right before a festival starts. Then the sound system was finally turned on. We got some kind of chanting track before ALIEN PROJECT (Ari Linker) from Israel went on stage to open the entire festival. The circle of sound was really getting crowded with people, and it was very refreshing to finally hear the beats start pumping. I'm not a big fan of Ari's latest works, and we didn't really need that last album, but since we really were up for it, we jumped out on the dance floor and started working our feet for a while. Totally good vibe and a fantastic sound system inside the circle. If you went out of the circle, the beats sounded very miss matched, so we were forced to stay "inside". I also saw some fire works during his set, and the black light decorations were really great in the dark. They also had some strong spot lights going right up in the sky over the stage, which formed a big impressive pyramid. Alien Project played for four hours, first live and then djing. He played some of those new, bad tracks, but also some of his classics, like the Midnight Sun track.

Four hours of Alien Project is definitely too much for my ears, so I went to check out the chill out area were I was going to play a couple of days later. It seemed to be a little bit too close to the main stage, but when we got into the massive tent they had put up, it wasn't bad at all! The vibe inside the chill was amazing. They had a little shop in one of the corners, selling really good chai tea, some fruits etc. Dj MA FAIZA from India was playing some really good chill, and with her was a guy playing a violin above the tracks.
It sounded fantastic! The guy on violin was really talented. The organiser of the chill out area was FISH, most known as the man behind the Solipse festivals in Hungary and Zambia, two of the biggest psytrance festivals ever… With other words, this guy knows how to do it, and he and his team sure had created a good vibe, with carpets, flowers, hammocks, lights etc. The chill out vibe sure went straight to our heads, and after a while I got pretty sleepy, and decided to take a rest in my tent, tired after travelling and all the fantastic impressions.

The next day it was less windy. From 04.00 to 08.00 in the morning, ASTRIX (Avi Shmailov) from Israel was playing live and djing. I slept through most of his set, but heard some of it from my tent. In my ears, Astrix sure makes much stronger music than Alien Project these days, and some of his music sounded really nice. When Astrix finished at 08.00, MAT BOOM (label manager of Boom Records) from the Netherlands went on stage to play a dj set for three hours. Now I was already out of my sleeping bag, ready for some dancing. He played some nice full on tracks, but I decided to take a walk to the nearest town to buy some food, drinks etc. When I came back, dj BIM (Midijum Records) from Germany was playing his dj set from 11.00 to 14.00. He made my feet moving, and I liked a lot of his set, but not everything. After Bim, BRAINSHAKERS, also from Germany went on stage and served a dj set from 14.00 to 16.00, but I spent some time in the chill out area, drinking a few beers etc.
When Brainshakers went off stage, I went back to the dance floor to check out WRECKED MACHINES from Brazil playing live and djing from 16.00 to 20.00. It was a really groovy, pumping set, totally enjoyable on the dance floor. After some stumping at the dance floor, SPACE BUDDHA (Agitato Records) from Israel went on stage to play from 20.00 to 24.00. I layed down in the grass on a perfect distance from the circle, watching the sun going down etc, while Space Buddha actually played a fantastic set! This was definitely one of the biggest surprises for me on this festival. Some beautiful, melodic tracks, but far away from any cheese, perfect for watching the sun go down and the beautiful change of colours on the sky. After this nice experience, I decided to go to sleep in my tent, since SKAZI was on stage playing from 00.00 to 04.00 in the morning. I hate his cheesy hard house trance, so I think I picked the right choice. From my tent I heard some of his simple guitar sounds and boring take offs, but luckily I felt to sleep pretty fast.

While dreaming in my tent, I also missed the artist playing after Skazi, which was NAKED TOURIST (Spontaneous Aerobics Records) from Germany, playing a live set from 04.00 to 05.30. Too bad, since I haven't heard them live before, but some people told me it was a banging set. Then it was time to get out of the sleeping bag again this Wednesday morning, to check out VISUAL PARADOX (Gaddy Marian and Uriel Ginsburg) from Israel, playing live and djing from 05.30 to 09.30. They played some nice, fresh morning trance, which made me dancing for a couple of hours. They released an album (All You Can Beat) on Com.Pact Records earlier this year. After some typical Israeli morning trance, dj EDOARDO (Neurobiotic Records) from Italy went on stage djing from 09.30 to 12.30. I had looked forward to hear this dj, after hearing some good quality full on releases from his label lately. He didn't disappoint either, and gave us some really strong, melodic full on tracks.
Then came ALTÖM from France on stage. They have just released an album (Groove Control) on Neurobiotic Records, which I got right before I went down to this festival, and the few listens I had to this album made me really look forward to this live set. They played live and djed from 12.30 to 16.30. I recognised some of the tracks from their album, and it really worked well on the dance floor. Strong, melodic full on, but far away from any cheese, great dancing to in the middle of the day. Then was ESKIMO supposed to play live and dj from 16.00 to 20.30, but for some unknown reason, he didn't show up. I don't know why, but he should have a really good reason to not show up on such a great festival like this. Instead we surprisingly got TALAMASCA instead! Not a bad gift to see him in stead. He played some of his newest tracks. Melodic full on, but in my ears some of his latest works sound a bit cheesy. I was supposed to go on stage at 19.00 in the chill out area this Wednesday evening, but I was moved to 21.00. At 20.30, INFECTED MUSHROOM went on the main stage to play live and dj until 23.30. I watched their set for half an hour, before I had to go to the chill out… It sure was crowded at the main stage at this time, and it proved how big these guys are. At the same time, it was pretty empty in the chill out area at the time I started playing, but it didn't take much time before it got pretty crowded in there too. I played for four hours (21.00 to 01.00), and put on some new and old favourites from the chill out galaxy. There was also a good VJ showing some impressive clips, working well with my music. When, I was finished, I took a walk to the main stage and watched SPACE TRIBE from Australia for a while, playing live and djing from 23.30 to 03.30. He gave us his usual crazy full on, full of mad voice samples and weird melodies. I was getting pretty tired after four hours djing and a lot of dancing in the sun, so I went to my tent for some sleep.


While I was sleeping, a dj called HIGHKO from Germany played from 03.30 to 05.00. When I woke up, SILICON SOUND (Moon Spirits Records) from France was on stage playing live and djing from 05.00 to 09.00. I had really looked forward to his set, after enjoying his melodic, trippy style for a while. And he didn't disappoint either. His music sounded as trippy as always, with great melodies all the way. After Johannes Regnier (Silicon Sound) was finished, dj SHAWNODESE (Inpsyde-Media) played a dj set from 09.00 to 12.00. And he really surprised us! A great dj set, with some really fantastic full on tracks. He sure knew how to move the crowd, and we enjoyed it a lot. Then it was time for one of my favourites, ORION (Jean Borelli/Solstice Music) from Denmark playing live and djing from 12.00 to 16.00. I danced for three hours, mostly to his live set.
I love his totally groovy, trippy style, with beats just rolling and rolling, with totally far out sounds swirling slowly into the tracks. I had a great time on the dance floor! He sure knows how to dj too. After Orion, TIKAL from France went on stage to play live from 16.00 to 18.00. Tikal released their debut album called Ritual Cycle this year, and it has gotten a lot of good feedback. They played most of the tracks from their album in their live set. They like to mix in a lot of ethnic vocals etc. in their music, and it sure worked well on the dance floor at this time of the day. Personally I was a bit tired in my feet at that time, but some said to me it was their best time on the dance floor during the entire festival! Well done! Then it was time for some more Israeli full on trance. First out was MELICIA (Aviram Iluz) who released his debut album called Running Out Of Time on Phonokol Productions last year. He played live from 18.00 to 20.00. I think several of his tracks sound way too cheesy, and he uses a lot of female vocals. Some of it sounded kind of refreshing, but I decided to rest my feet. After Melicia, another Israeli star went on stage, which was PSYDROP (Yoni Salach) who has released two albums on Agitato Records (The Miracle Man in 2002 and Fantasy Seeds in 2003). Some of his tracks sounds a bit over the top melodically, but a lot of his totally massive full on sounds pretty strong. His massive music lasted from 20.00 to 24.00.

I was going to play my second dj set in the chill out area on Friday morning, so I had to stay awake this night. From 00.00 to 04.00, BRAIN XL and MACK played live and djed. They put on some really hard pushing night time tracks, which was nice since it was getting pretty cold in the middle of the night. Some of their tracks sounded kind of simple, but I think their sound has got some potential. At 04.00 to 06.00 GMS went on stage to play live. They played their usual melodic mass produced madness. I watched some of it, but at 05.00 I was going to play a three hour dj set again in the chill out area to 08.00. I put on some relaxing ambient and at the end I turned over to some jazzy stuff, right before dj SKJEGGEMANNEN (Freetransform Records) also played a dj set in the chill out area from 08.00 to 11.00. He played a chilled set, full of great jazz, dub and even some old seventies psychedelic music by Gong. While he was playing in the chill out, dj PAUL TAYLOR was djing some full on at the main stage, playing from 06.00 to 09.00. I missed most of it because of the good vibes in the chill out at that time. When Skjeggemannen was finished, we listened to a little bit of dj RICA AMARAL from Brazil, djing from 09.00 to 12.00. I was to tired to hear if it was good or bad, so I went to my tent and fell asleep right outside my tent in the sun. Waking up in the sun wasn't exactly fun, so I ran after some water to save myself.
I don't sleep very well in the middle of the day, so I went to watch STAR-X (Eran Hennenberg) from Israel instead. He released his debut album called Prepare To Fly on Com.Pact Records last year. He played live and djed from 12.00 to 16.00, and I danced to his melodic daytime trance for about three hours. I had a really good time on the dance floor. You see so many funny things on a dance floor like that when the festival has lasted for a few days… From 16.00 to 19.00, dj SCHIPPE (Agitato Records) from Germany played a dj set. He is one of the organisers of this festival. I was really tired after my dancing in the sun, so I spent a lot of time in the chill out area the rest of the day. From 19.00 to 22.00, dj YAHEL played a dj set. I can't stand his music! It is pure cheesy pop eurodance all the way. I didn't understand why this guy played on a psychedelic festival like this at all. After Yahel, dj CHRISS played from 22.00 to 01.00, but I had to rest. I fell asleep in my tent, and missed dj ANTARO (Spirit Zone Records) from 01.00 to 04.00, and the finish of the festival, which was a cheesy live set by ZORBA (the pop side of GMS) from 04.00 to 06.00. After Zorba, I heard that chanting sound we got on the opening, and then the festival was over.


This was a very well organised, good vibe festival all the way through. The sound system was great, playing non stop, every hour from Monday to Saturday. We got to hear a lot of great full on artists, the crowd was great and the chill out areas was really nice. Some people are complaining about the pay toilets and that they didn't get free water. Do you guys know how much such things costs? Such things are really expensive, so if you want such things for free at the festival, the organisers will have to sell more expensive tickets… Later on Saturday, we got a little after party too, in the chill out area. The vibe on this little party was fantastic, and we used the rest of our energy there, before we took the train back to Berlin. Good job by the Full Moon crew! Yes, I want to go back next year!
PK (Shivapks@hotmail.com)




For more photos from the festival, check out:
http://www.snille.com/fullmoonfestival04/index.php





























Comment List
---
There are no comments.
---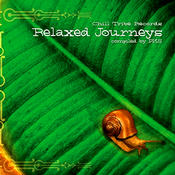 New album
from
Chilltribe
Relaxed
Journeys


Get your
Quality
Relaxation!