| | | |
| --- | --- | --- |
| Club Kino and Trolltyg 4 reports | | |
---
Top level
Party reports
---
Party reports by PKS
Photos by Phobium
This weekend I checked out a big forest party and an indoor event in Göteborg, Sweden...
My girlfriend and I decided to take a weekend trip from Oslo in Norway to Göteborg in Sweden, and check out a couple of parties and to get a little bit out of Oslo. On Friday evening on the 28th of May, we took the bus from Oslo (Säfflebussen) to Göteborg. The bus was a bit late because of a lot of traffic, but about four hours later we arrived Göteborg. Göteborg is one of the biggest cities in Sweden. About the same size as Oslo. It was already getting late, so we hurried to some kind of back packer place, threw in our luggage and ran to the party.



Club Kino Friday 28/5 2004:

Before we went to Sweden, I checked several trance sites on the net, and found out about this release party for the new album by Son Kite. I have seen them live before, but I have never been to an indoor event like this in Sweden (only out doors and festivals…). We arrived about 23.30. The club was in the centre of the town. Very classy style, and we were met by some heavy security guards in the door. But they were friendly to us, and we paid our entrance (150 SEK). The club seemed very trendy inside. Not the kind of clubs I am used to be in at a trance party, but the people had the right attitude. This party was separated into two rooms. A house area and a trance area. The first thing we got into was the house area. Here was dj Samuel L and Inkfish playing. Pretty boring music if you ask me, but the few people who were hanging out there seemed to enjoy it. We headed further into the club and ended in the trance area. Dj Kvasi was on stage playing some housy progressive trance tracks. A vj was showing some things too, but the only decoration that got my attention was a light saying no smoking… There weren't much people there yet, so it seems like people are really late in Sweden too. That's a major problem at Norwegian parties too. We ordered a beer and sat down listening to dj Kvasi. Dj Kvasi has been djing trance since the early beginning of the 90's, and is the main reason why there is actually a psytrance line up at the famous Arvika Festival in Sweden each year. He has also played at tons of parties, including the Voov Experience in Germany. After a little while, the fire alarm suddenly started and everybody had to go out of the building. Too bad for Kvasi who was in the middle of his set. Waiting outside, we got to know several Swedish trancers, all looking forward to the forest party the day after.

When we got inside again, a lot of people started coming and the dance floor was filled up quickly. We grabbed some more beers, talked to a lot of friendly Swedish trancers, and after a while Son Kite went on stage to play live, promoting their latest album Colours, released on Digital Structures a few weeks ago. Son Kite (Marcus Henriksson and Sebastian Mullaert) is for sure a couple of the most talented Swedish progressive trance artists. They are performing all over the world these days, and are almost fully booked for the rest of the year. Personally I have seen them at Samothraki Dance Festival in Greece and at Arvika Festival in Sweden. They played most of the tracks from their album, and the full packed dance floor seemed to really enjoy it. Here was a mix of people with normal clothing and goa heads full of dreads. After a while, Sebastian pulled out his violin and started playing some psychedelic sounds above the progressive beats. Pretty cool, because you rarely see something like that on a trance live show. The third act this evening was dj Nukem, but I didn't pay much attention to his set. When Son Kite finally finished (03.00), the party was over. Clubs close early in Sweden, just like in Norway because of stupid politics. It was a nice little party if you look away from the fire alarm. There could easily have been a bit more decoration and the place had a bit too trendy vibe for my taste, but it was okay. After the party, we went back to the back packer place where several Metallica fans were getting really drunk. Metallica was playing in Göteborg two days later… The next morning we went to a big amusement park called Liseberg, and checked out several funny rollercoasters, a 3d movie and several other funny things for kids like us…

Trolltyg 4 29/5 2004:


After the entire day at the amusement park, we went to the Central station in Göteborg, to look for some trancers. We didn't see many people who looked like trancers, but after a couple of hours, I discovered an angel, or a girl with dreads and a couple of angel wings made of fur or something. I asked, and yes, she and her friends were going to the forest party called Trolltyg, at a secret place 45 km from Göteborg. They were already five in the car, but friendly as they were, they let us join them. Seven people in one car were a bit too much, but at least we were on our way to the party. After driving on the wrong roads for a while (the road description wasn't exactly great), we finally got there. And what a place! It was far into the deep forest, right by a little lake. It was an open spot in the middle of the forest surrounded with big spruce trees. The deco was done by a guy called Diffus. He is a really talented artist, making some great fluoro paintings full of mystic trolls. Perfect decoration for a party like this. They had also put up several spot lights and black lights in the trees. We arrived when the sun was going down. They had just started playing some chill. Me and my girlfriend put up our tent behind the main stage. While putting up our tent, we heard a couple of Shpongle tracks and a classic track by Future Sound Of London. A nice variation of chill, perfect for the early evening. After a while, they started playing trance. Trolltyg is an out door party that is held on a different location each year. This was the fourth time a Trolltyg was organised. As usual the location was kept secret until the same day as the party, because of the annoying Swedish police.



When we had chilled out in the tent a little bit, I went down to the dance floor where they had started making a fire. It was a bit cold, so it was really nice sitting by the fire talking to other Swedish trancers. After chilling out for a while, I went down to the little lake, where the second, small stage was. Here they played mostly house music, some electro and other alternative music. Personally I think they should have played chill out there instead. When I came back to the main stage, the dance floor was getting filled up with people. Most people arrived pretty late to this party too. I met some Swedish friends and some people from Norway. We sat talking by the fire for a while, enjoying the party. The vibe was really great. Suddenly a guy started playing didgeridoo on stage, above the trance put on by the dj. Pretty cool, and you got the live feeling at once. He also played some flute, which was really nice. We never got any timetables, so I'm not sure who was playing. We danced a lot, but in the morning, I was getting pretty tired after a day at Liseberg amusement park and the Son Kite party the day before, I went back to the tent a slept for a couple of hours. While chilling out in the tent, I listened to Artax and Rastaliens. Not bad at all! When I stood up, the dance floor was still full of people. The sun was shining, and the vibe was still great. I danced a little bit and talked to several people. We needed a lift back to Göteborg, and met dj Kvasi and dj Morg, who was going back to Göteborg and needed a driver. We left about 12.00, but the party went on long after we left… When we arrived Göteborg, everybody needed a rest. Luckily, the bus back to Oslo was going right after we arrived the bus station, and we slept most of the way back to Oslo.

The entire weekend was really great, especially Trolltyg. It is said that this was one of the biggest and best forest parties ever in Sweden. There were no mosquitoes, the weather was great, the location was beautiful and the music was good. I wish there were chill out at the little stage and I would like to see a timetable, but away from that, it was almost perfect. But there was a sign there saying that this place was a nature reserve, so I really hope the organisers cleaned up after the party. It was a lot of garbage floating everywhere on sunday... A great weekend full of happenings. Also a great start of the Scandinavian summer oudoor party season...
PK (shivapks@hotmail.com)

Line up at Trolltyg 4:

Artax (Live) (Glowing Flame Records, Swe)
Rastaliens (Live) (Boom Records, Scweitz
Marco (Glowing Flame Records, Macedonia)
dj Haze (Biosync, Swe)
Z-Man (Logic Bomb, Swe)
Diffus (Trolltyg Crew, Swe)
Sulak (Trolltyg Crew, Piggyback, Swe)
Yan P. (Guru Cure)
David Smallbone (Piggyback)
Kvasi (Flexible)

For more photos, check out:

http://www.dopedesign.com/index.php?gallery=3110






























Comment List
---
Topic:
Author:

Time:

infect_me mushi

12.09.2007 19:48

astrix

---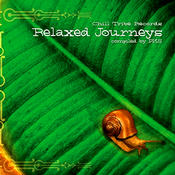 New album
from
Chilltribe
Relaxed
Journeys


Get your
Quality
Relaxation!