| | | |
| --- | --- | --- |
| Psychedelic Europa Festival in Hungary | | |
---
Top level
Party flyers
---
Some words on a 2 day festival in Hungary this weekend ... Little bit late but get us the info quicker and..
Well. This dropped in from psyberspace..
Travelling there in time (this weekend) might be a little bit difficult, but if you are near, why not :-)
"
Our next party will be a 2-day-festival with tribal-acid-
psy-goa music.
Place: Camping at Monorierdö (40km from Budapest), Hungary.
Date: 13-14. July, 2001.

Lineup:

1st night: Alapzaj (Young, Sleepdancer, Rusty, Dr Blazej,
Kalumet - live act), Titusz, Naga, D-lay, Balo, Miso.
1st night chillout: Infragandhi, Amb, Barba, Golem.

Day: Tanu Tuva - live act, Star Sound Orchestra (D) - live
act, MCG.
Day chillout: Ginseng, Minek, Azaki.

2nd night: Mood, Oleg, Star Sound Orchestra (D) - live act,
Wegha, Virág, Görgő, Ford&Helfi.
2nd night chillout: Mira, Yansky, Mood, Kalumet, Dolphin.

Extras: Trixx Fireball, Chaishop, CD shop, animators...

You can find all info on www.redfordteam.net
(site is under construction for a few days)

Thanx&wish you all the best,
Helfi/ReDFord team
"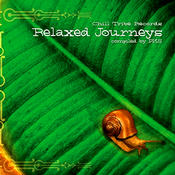 New album
from
Chilltribe
Relaxed
Journeys


Get your
Quality
Relaxation!