| | | |
| --- | --- | --- |
| Report from Samothraki Dance Festival 2003! | | |
---
Top level
Party reports
---
Festival review by PKS
What a festival experience! The third psytrance festival on Samothraki Island in Greece is over, and here comes the review...
After two really successful festivals at Samothraki Island in Greece, I had no choice, but go back to this beautiful island in the Aegean Sea. Over 40 Norwegians took the journey to the festival this year, which is a lot, since the trance scene in Norway is quite small. I took a plane via Amsterdam to Athens, a plane from Athens to Alexandroupolis, and finally the boat out to Samothraki. Already in Alexandrouplis and at the boat I met a lot of people on their way to the festival. I always get to know people on the way to festivals, since people are really open minded and up for it at that time. The boat trip was nice, and pretty funny watching the sea gulls and shearwaters following the boat. I arrived the island two days before the festival started. I like to have some peaceful time before the festival to explore the place and get to know people. This was the day the camping area opened, and it was really chaos to come in because everybody came at the same time. Also the people who arrived a few days before had to go through the gate this evening to get a festival bracelet. After two hours waiting and complaining, I finally came through and met Manos, one of the organisers of the festival. A nice guy I had been collaborating with when I sold tickets for the festival here in Norway. I think they had underestimated the number of people coming as early as two days before to the festival, so that was the reason we had to wait that long at the gate. But we were happy, and the feeling of coming back to this beautiful place was great! I used the next two days swimming, meeting other people and enjoying the sun. In the evenings there was a small party at the beach. They played some nice tracks down there, but the dance floor was completely dark and I got a little bit tired of the same Astrix track being played way too many times, so I tried to rest in my tent to be totally ready for the big event.


On Thursday 28 August, the festival was supposed to start, but not the music, only speeches and a cinema. The welcome speech was moved to Friday, and I didn`t see any presentation of synthesizers, but the cinema started nearly on time. And what a nice cinema! It was in the same spot as the chill out stage was the first year Sola Luna was held there. They first showed a film called Giant Leap, which was an amazing documentary about music, life and people around the world. I really enjoyed the way the music fitted perfectly with the pictures. It lasted almost two and a half hour. Recommended! After that, they showed Southpark, which I`m not a big fan of, so I went to sleep in my tent. Later in the night they showed a movie called Waking Life, which is a really interesting movie about dream, dreaming, (lucid dreaming) life and living according to a friend. Hopefully I will get to see it some other time. The last movies were a film called Mononoke, about struggle between man and nature and last they showed a film called Dreams. Probably two movies worth checking out. The next day, the music stages was finally ready to start. First out was the chill out stage starting in the middle of the day. This was at the exact same place as last year. A really great spot, with amazing decoration. Some butterflies which was nice to look at in daytime and after dark when the black lights where turned on. The first dj to play at the chill out was ARASH ATMAN about 12.00. He seemed to have a lot to do with the chill out stage during the whole festival, and he played several times too. He really knows how to play good chill out music, and he played both well known tracks and more unknown ones. After that, JASON played a nice set, before DUM went on stage and played live for two hours. I have never heard anything by him before, but he really impressed people with his spacey ambient chill. BIRS went on stage after that, but I went over to the main stage to get ready for the big opening.


The main stage was really cool decorated this year. They had put some colourful lights under the trees on both sides of the dancing area, which made a really cool view when we walked against the main stage along the beach. On the dance floor they had put some kind of long big mushrooms or something, shining in black light. In my opinion, the main stage area looked better this year than the year before, since I thought the decoration last year looked too industrial. But I missed the lazer show this year. Right after the sun went down on the right side of us (really beautiful!), the Samothraki mayor, Mr Chanos, made a welcome speech saying something about the positive thing with young people and electronic music and that we should take care of the nature on the island. Then finally, the big opening act came on stage, which was GRAHAM WOOD! So where has this guy been the last years? I haven`t heard much from him since he was a member of THE INFINITY PROJECT many years ago, and released the two fantastic albums Mystical Experiences (Blue Room Released 1995) and Feeling Weird (TIP Records 1995). I have heard a rumour that he will release an album under the name Blowfish on the Finnish label Surreal Audio this autumn. His dj set was really something special. He started with some slow going ambient and built up slowly with more and more beats and sounds. No banging trance, just nice going stuff with a lot of beautiful sounds. Maybe this is what to expect on his album? He only played material I have never heard before. His beats were really different and funny to dance to. A great start of the festival. Next out was IAN ION from Denmark playing a dj set. He is most known for Koxbox and Saiko-Pod/Psychopod (Koxpod). His dj set did not impress me at all. He did some big mistakes on the mixing and the tracks he played was pretty boring dark, progressive old released stuff. After Ian Ion, DOC from Greece and EDOARDO from Italy played their dj sets, but I decided to get some rest in my tent to be ready for the big live acts the next morning.


At 05.00 in the morning my clock started ringing, and it was time to get up and over to the main stage to see TALAMASCA from France live. This was the second time I saw this man live, and it really rocked as usual. People really enjoyed his set, and he played a lot of tracks from his latest album Zodiac released on 3D Vision Records earlier this year (third album after Beyond The Mask and Musica Divinorum). Melodic full on all the way. He played mostly dark stuff in the beginning and went over to lighter stuff when the sun started rising. Talamasca in sunrise is recommended! I think some of his new tracks have a bit cheesy melodies, but most of it sounded nice. After Talamasca, another well known name in the trance scene went on stage, dj MAEL from France, most known as NOMAD (Farid Merbouche). He gave us a set of hard banging 3D Vision trance, mostly in a darker way than Talamasca. After three hours with dj Mael, one of my favourite artists at the moment went on stage to play live, ORION (Jean Borelli) from Denmark! He is going to release his third album soon on Solstice Music. And what a performance he gave us! It was really great all the way. A lot of variation, highly psychedelic sounds and cool melodies. In my opinion one of the best live acts on this festival, so look out for the album coming soon! When Orion finished, another veteran in the scene went on stage, MAN WITH NO NAME (Martin Freeland), who just released a new album (Interstate Highway) on Dragonfly Records.

He played mostly tracks from his new album, but also a few old classics, like Teleport, which really made a good vibe on the dance floor. Great set as usual from this guy. After Man With No name, dj EMOK (Iboga Records) from Denmark went on to play more of the progressive side of trance, but I needed a break. There was a break at the main stage too every evening, between 16.00 and 23.00. I used most of the evening in my hammock at the chill out stage, watching ADHAM SHAIKH and ISHQ play together for three hours! They are both veterans in the chill out scene, and they played really well. I recognised several tracks from the last Adham Shaikh album Essence (Sonicturtle Music). After these guys, SOLAR QUEST went on to play live on the chill out stage too. There was a dancer on the stage, which was pretty cool to watch in black light, but I thought Solar Quest played better last year. The chill out stage had surround sound this year, and several acts had some trouble with that. Dj ANDREW (Interchill Records) from Canada played a really great dj set after that. He really knows how to mix great tracks. I recognised several tracks from Backroom Beats and the Interchill label. When he got me sleepy enough, I went back to my tent. I think I heard some music from the main stage at that time, which was Arash Atman again, this time playing chill out at the main stage! During the night, dj MARIOS from Greece made his dj performance and TUBE from Israel played live, but I had to sleep so I missed it. But I would really like to see Tube, since what I have heard on compilations sounds interesting.


Early next morning, I stood up to see DINO PSARAS perform as a dj on the main stage. He is most known for his membership in Cydonia and Tortured Brain, but he only goes under the name Dino Psaras these days. He played several tracks from his new album Lick It, released during the festival on Greek Oktava Records. Then an act I had looked forward to see went on. AVI ALGRANATI, most known as SPACE CAT played a dj set lasting for three hours. It was really nice, with a lot of Space Cat tracks, with nice melodies, not getting too cheesy. But I missed some of it, because I wanted to see IRINA MIKHAILOVA on the chill out stage. She is originally from Russia, and sings on most Medicine Drum releases and on the ABA Structure album Epic by Kenji Williams on Fungus Productions, released last year. She is also well known in the World Music scene. Here she played mostly alone, but she had a helper on the electronic sounds. Her voice was really beautiful, and it was obvious that most people on the festival didn`t know about her, since there was pretty few people watching this beautiful performance with a lot of live tribal singing. Then I went back to the main stage again to see one of my absolutely favourites these days, PROMETHEUS (Benji Vaughan) live! He is one half of Younger Brother together with Simon Posford, but Prometheus is his solo project. He will release his first Prometheus album on Twisted Records this autumn. And his live performance was really great as I expected! He has a really weird trance style with a lot of Shpongle alike sounds in between. Great trance for homelistening and funny dancing. I am really looking forward to the album! After Prometheus, GEORGE BARKER went on and played a dj set everybody said was really great, but I missed it, since I felt like swimming and resting at the beach. When I sat on the beach, I enjoyed the sound of CRUNCHY PUNCH playing live after George Barker, which are Ari Linker (Alien Project) and Jean Borelli (Orion) in a collaboration. Their music is probably best described as something between Alien Projects typical Israeli stumpy style and Orions more psychedelic tripped out style. But, suddenly in the middle of their performance, things took a completely different direction for me. From feeling completely good, I suddenly became really sick!

I started throwing up everything inside my stomach and my muscles felt almost paralysed! With a lot of effort, I made my way to my tent, and lied there for many hours throwing up and with great pain in my muscles. While I was lying there, I listened to OTT live at the chill out stage (which was pretty close to my tent). Tracks by Ott were played by most djs on the chill out stage through the entire festival. Ott played most of the tracks from his album Blumenkraft, released on Twisted Records last spring. I got a glimpse of him, and he seemed to really enjoy playing. After that, the man himself, SIMON POSPORD went on the chill out stage to play a dj set. Now I was really getting dizzy because of lack of water (I could not drink), but I heard he played Hallucinogen tracks (trance!) and Shpongle tracks. By the time Simon was finishing, my shape was getting critical, so I managed to get to the medical care by the gate. They gave me a shot of something (what could that have been?). Then I waited for an hour, but nothing got better, so they gave me a drip with glucose, and I was sent to the hospital on the island. After a night at the hospital, getting several shots in my blood, and constant drip, I felt like a new person! What I had got, was a salmonella infection from a hot dog I bought in the festival area! I was told to buy some medicine and only eat dry bread and drink bottled water for several days. Too bad, but at least I was in good shape again…


Because of my stay at the hospital, I sadly missed KIWA from Finland live at the chill out stage, which I have never seen live before. Too bad, since their album Dreamtime Enhancer released on Surreal Audio last year really impressed me. I also missed SPACE TRIBE (Olli Wisdom from Australia) live and ALIEN PROJECT (Ari Linker from Israel) live at the main stage, but at least I have seen them both perform several times before. I got back to the chill out stage in time to see TOIRES at the chill out stage, but where was he? At least he did not play when he was supposed to. I really wanted to see his show, because I love the way he combines Moroccan music with dub and ambient. Last time I saw him live was in Morocco 2001, and that was really great. Instead, I think I saw TIMEWARP from Greece play live a little bit later. At least I recognised a Timewarp track in a live show there that day, but Timewarp was supposed to play two days before. I also took a look at dj DIMITRI NAKOV at the main stage, playing several summer psytrance hits for the crowd. Then came the Swedish group SON KITE on stage and served us a surprisingly good live show. Sort of progressive trance, much more varied than I am used to from their first two albums, which were very minimal. They really impressed people, especially when Sebastian Mullaert suddenly started playing psychedelic sounds with a violin(!), in a Vibrasphere track remixed by Son Kite! Really impressive, and hot as hell on the dance floor! Definitely good to be back from the hospital…Another Swedish guy, dj PETER DIJITAL played after that. Since I had been sick, I took it a little bit easy, and went to rest at that time. The timetables at the chill out stage was obviously a little messy this day, but Andrew, Arash Atman and ED kept the good vibes going anyway. This night, ANTARO (Spirit Zone grandpa), was double booked on both stages (impressive to be that on the same festival..), but I think he performed on the main stage.


I had to sleep, but 05.00 in the morning, my clock started ringing again, and I got up for a live concert I had really been looking forward to, EAT STATIC! And what a show! They are known for their great live performances, and they didn`t disappoint at all. Totally varied, spaced out trance all the way. A lot of unreleased tracks too. Eat Static has always gone their own way of making electronic music, and they have shown that they handle a lot of different styles. They have also been collaborated with Simon Posford and will release an album together with him later this year on Twisted Records. After Eat Static, the longhaired man FRANK E known from Koxbox and Saiko-Pod/Psychopod went on to play a dj set. I didn`t watch much of that, since I wanted to save some energy for Bamboo Forest, but it seemed like people had enjoyed it. BAMBOO FOREST from France is one of my favourite groups these days, and they went on stage after Frank E to play live. And yes, it was really great! Hard banging trance, with those beautiful relaxed sounds in between now and then. Really trancey and great for dancing. They didn`t seem very energetic while playing, but the crowd went crazy! They were supposed to release an album on Flying Rhino last year (Random Future), but it will be released on Japanese Vision Quest Records this year instead since Flying Rhino went bankrupt. After Bamboo Forest, another favourite act went on stage, SERGE SOUQUE, most known for his ANTIDOTE project and for being a member of TOTAL ECLIPSE. He is probably one of the best psytrance djs out there, and he played fantastic. So many beautiful tracks! I recognised several Antidote tracks, but there was a several great tracks in his set I have no clue what was. Then SAIKOPOD played live. This was not as impressive. I thought their show was a bit short, and the tracks sounded a bit boring after all the great trance Serge gave us. The last one to play live this day was ATMOS from Sweden. He started out with several new tracks (watch out for his new album on Spiral Trax soon), and went over to the good old Headcleaner style after a while. As usual it was hot as hell at this time of the day, but it was quite nice dancing to easy going trance like that in the hot sun. In the evening, ISHQ played live at the chill out stage, and later TRISTAN played chill out there too. Tristan played some nice tracks, but not very different from the other djs on this stage. After Tristan, LOIC VANPOUCKE known from Total Eclipse played really nice chill out too, like Shulman etc. A nice finish of the last evening of the festival. In the night, dj AKIRA from Japan and XAVIER MOREL played on the main stage, but I preferred to save some energy for the last day.


At 04.30 in the morning, it was time to get up again, this time to see X–DREAM live! Many had hoped for some tracks from the Radio album, but we got mostly Irritant stuff. It was not as impressive as I had imagined it would be, and when this female singer started singing with some sort of cheesy electronic voice, I got really disappointed. Ok, it was supposed to be live, but this was too much! After X-Dream, the man himself, HALLUCINOGEN (Simon Posford) started playing live for the sunrise. He started out with a different version of the LSD track. We got mostly released tracks, but in slightly different versions. The weather was changing at this time, and it became pretty windy, so the sound wasn`t as good as we were used to. I also thought there was too much bass on, so the melodies sort of disappeared a little bit. But away from that, of course it was good… Then we got a live show by KOXBOX from Denmark (Ian Ion and Frank E). Koxbox has always impressed me with their music, always very different from all other groups, and their show at Samothraki last year was amazing. But this year I thought it was too minimal and a bit boring. After Koxbox, a group very many had waited for finally got on stage. GROWLING MAD SCIENTISTS (GMS) totally rocked the entire crowd! There were never as many people on the dance floor as when GMS performed. People went totally crazy and danced like mad! Ok, we can say pretty much negative about their music and too many releases, but they really know how to rock a party. You get easily bored of listening to their tracks at home, but in the party it really rocks. The party could have stopped after that if you ask me, but there was more to come. First DINO PSARAS live, with mostly tracks from his new album Lick It (Oktava Records), and then TRISTAN played live and then djing for three hours, finishing the festival. With other words he played for four and a half hour! I was really tired, and I got sort of fed up with the Tristan style. Yes, he is really great at djing technically, and he can for sure build up a set, but what he plays is so fucking boring!! It sounded like he played the same track for four hours, with the same sounds and groove. But this was the time people ate the rest of their drugs, so of course they enjoyed it… But for me, the whole thing seemed a bit nasty. Enough is enough (at least for me), so I went back to the camp.


When I reached our camp, things where spread everywhere, and there was nobody there. I started packing down my tent and left for the port to stay there and rest for a night before my journey back home. When I came to the port, I got a phone from a friend who had seen the people I was camping with being taken by the police in their tents, and was transported by boat to Alexandroupolis!! That message came as a really big surprise to me! Those who were taken could not bring anything with them, not even their wallet! So I went back to the camp again, packet down their tent and carried their things to the port. Early the next morning, I took the boat to Alexandroupolis and went to the police station. Of course they did not know anything about what was happening to the prisoners, but a rumour said that they would come to the court a few hours later. I met some other friends of mine, and several waiting hours later (much later than we were told), the arrested festival goers finally arrived the court in a police bus. The rumours about a crazy drug party at Samothraki sure had spread to the media, and several TV cameras where filming the prisoners when they were led out of the bus. The whole thing was just crazy, and I had to leave their things and run to the airport, because my plane was leaving for Athens at that time. I heard later that they had taken several innocent people, but they got free after being at the court. Those who had drugs when they were taken, had to pay a lot of money. The way the Greek police acted was so unbelievable stupid!! They took innocent people all the way to Alexandroupolis(!), they could not bring anything (not even money or their credit cards!), they kept innocent people in prison for one night, they took a lot of money from people with just a little drugs on them, they dragged naked people out of their tents and checked every hole on their body (why would anyone put drugs in their ass when they are on a festival?). The police treated the prisoners without any respect at all! Is this country really a member of the European Union? I really like Greece, but the police in that country are totally crazy. So to anyone going to Greece, be aware of the police, even if you are not doing anything against their law! This was not the organisers fault at all, just the terrible corrupt Greek police seeking some action and money.


It is really sad that the police can ruin a really good vibe as they did on Samothraki, and sadly this is the reality in most parts of the world. Our modern society obviously can`t tolerate that some people (like the psytrance community) wants to live a little bit different, peacefully and appriciate other values than a so called normal person is supposed to. Maybe because they get to little money out of us? That`s another discussion I will not go further into in this article.. Samothraki Dance Festival was really great this year too, all the way, if you look away from the police action. Everybody I have talked to after the festival thought it was amazing! So much good music, so many smiling faces, so many friendly people, so much happy laughter, so good weather, so beautiful nature, so wonderful water to swim in… I could go on and on. As several people said; Samothraki is the place with the good vibe people will talk about for many, many years. This is Samothraki trance, not goa trance! I already miss the island and the people… It`s always sad when a festival is over, but there will for sure be more good parties. But probably not at Samothraki because the police is ruining it, but hopefully we can go back some day if the police calms down a little bit. See you on some other festival!
PK (shivapks@hotmail.com)

Thanks to Snille for his beautiful photos. To see more of his pictures, check out:
http://www.snille.com/samothraki2003/index.php

MAIN STAGE:
Friday 29 August
OPENING 19:00

19:00-21:00 GRAHAM WOOD
21:00-23:00 IAN ION
23:00-02:00 DOC


Saturday 30 August

02:00-05:00 EDOARDO
05:00-07:00 TALAMASCA (Live)
07:00-10:00 MAEL
10:00-11:30 ORION (Live)
11:30-13:00 MAN WITH NO NAME (Live)
13:00-16:00 EMOK
16:00-23:00 break
23:00-00:00 ARASH ATMAN


Sunday 31 August

23:00-00:00 ARASH ATMAN
00:00-03:00 MARIOS
03:00-04:30 TUBE (Live)
04:30-07:30 DINO PSARAS
07:30-10:30 AVI ALGRANATI
10:30-12:00 PROMETHEUS (Live)
12:00-15:00 GEORGE BARKER
15:00-16:00 CRUNCY PUNCH (Live)
16:00-23:00 break
23:00-02:00 TOLIS Q


Monday 1 September

23:00-02:00 TOLIS Q
02:00-04:00 JOHN OM
04:00-06:30 SPACE TRIBE (Live&set)
06:30-09:30 CHRISTOF
09:30-11:00 ALIEN PROJECT (Live)
11:00-14:00 DIMITRI
14:00-15:30 SON KITE (Live)
15:30-18:30 PETER DIJITAL
18:30-23:30 break
23:30-02:00 MACK


Tuesday 2 September

23:30-02:00 MACK
02:00-05:00 ANTARO
05:00-06:30 EAT STATIC (Live)
06:30-09:30 FRANK E
09:30-11:30 BAMBOO FOREST (Live)
11:30-14.30 SERGE
14:30-16:00 SAIKOPOD (Live)
16:00-17:30 ATMOS (Live)
17:30-23:00 break
23:00-01:30 AKIRA


Wednesday 3 September

23:00-01:30 AKIRA
01:30-04:30 XAVIER MOREL
04:30-06:00 X-DREAM (Live)
06:00-07:30 HALLUCINOGEN (Live)
07:30-09:00 KOXBOX (Live)
09:00-10:30 GMS (Live)
10:30-12:00 DINO PSARAS (Live)
12:00-13:30 TRISTAN (Live)
13:30-16:30 TRISTAN

CHILL OUT STAGE:
Friday 29 August
OPENING 12:00

12:00-14:00 ARASH ATMAN
14:00-16:00 JASON
16:00-18:00 DUM (LIVE)
18:00-21:00 BIRS
21:00-23:00 TIYA
23:00-01:00 ARTEMIS

Saturday 30 August

23:00-01:00 ARTEMIS
01:00-02:00 PALLYRIA (LIVE)
02:00-05:30 break
05:30-07:00 FREESOUND
07:00-09:00 ARASH ATMAN
09:00-11:00 TIMEWARP (LIVE)
11:00-13:00 MICHELLE
13:00-16:00 ACAN
16:00-19:00 ADHAM SAIKH VS ISHQ
19:00-21:30 SOLAR QUEST (LIVE)
21:30-00:30 ANDREW

Sunday 31 August

21:30-00:30 ANDREW
00:30-03:00 GEORGE
03:00-05:30 break
05:30-08:30 GUS TILL
08:30-12:00 IRINA MIKHAILOVA
12:00-14:00 ANGEL
14:00-16:00 ISHQ
16:00-19:00 ANTARO
19:00-20:30 OTT (LIVE)
20:30-22:30 SIMON POSFORD
22:30-01:30 NEERAV

Monday 1 September

22:30-01:30 NEERAV
01:30-03:00 KIWA ( LIVE)
03:00-05:30 break
05:30-09:30 PATHAAN
09:30-12:30 TOIRES
12:30-13:30 OOZE
13:30-16:00 ANDREW
16:00-19:00 ARASH ATMAN
19:00-21:00 IAN ION
21:00-02:00 LENY(SP)

Tuesday 2 September

21:00-02:00 LENY
02:00-05:00 ED
05:00-08:00 ADHAM SAIKH
08:00-11:00 OTT (UK)
11:00-14:00 NICK (UK)
14:00-17:30 SAM CHAISHOP
17:30-19:30 ISHQ (LIVE)
19:30-21:30 TRISTAN
21:30-00:30 LOIC

Wednesday 3 September

21:30-00:30 LOIC
00:30-05:00 ODO
05:00-07:30 GRAHAM WOOD
07:30-10:30 MERV
10:30-14:30 HUMPHREY
14:30-18:00 GEORGE BARKER
18:00-19:30 PATCHWORK (LIVE)

To read more about the police action at Samothraki, check out:
http://www.samothrakiaction.org





Comment List
---
Topic:
Author:

Time:

Cleon Romano

13.04.2004 14:46

It was truly amazing, we went there all the way from Cape Town, and it was just as we like parties to be (similar to back home). Does anyone know when the next one takes place? We can't find any clarity about it.

port os

11.01.2004 19:58

Thanx for putting up your festival review and with so much detail! It seems like a great party although I have never been there. Now I wanna go!
I was wondering if you know approximately how many ppl go to that festival?

Sara Matsson

01.12.2003 08:34

I had a really good time on Samothraki!!
It was so fucking good!!!! =) =)
Everybody who was there haft to love it,It was so beautiful and harmony!
But in summer I will go to Boomfestival in Potygal! Yippiee =) =)
Love psy.trance and love everything...
---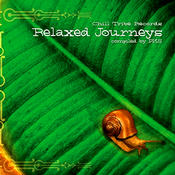 New album
from
Chilltribe
Relaxed
Journeys


Get your
Quality
Relaxation!