| | | |
| --- | --- | --- |
| Samothraki Dance Festival Review | | |
---
Top level
Party reports
---
We are back with the full review of Samothraki Dance Festival 2002!
RETURN TO SAMOTHRAKI
Last year I went to this unbelievable beautiful island in the Aegean Sea in Greece, named Samothraki Island. At this place, there was a fantastic festival named Sola Luna 2001, and everything was so perfect that it might have bin a dream. Then the cold Norwegian winter came back home. There was a lot of nostalgic memorying, and then the spring came with the surprising news that there was going to be a new celebration this year! The line up was also published… It seemed too unreal. It was just crazy! They were all there (almost). Nearly all big psytrance acts who has had an influence of meaning on the scene through the past ten years! There was only one thing to do, to go back to the island. People who were going to Boom were talking about too much people, and that would be a problem this year. But how can I not go back to the island of my drams when there is a line up like this? This is the most crazy psytrance line up ever! Time went by, and suddenly we were on our way. I took a trip to Turkey on my way, and already on the train from Istanbul, I started meeting festival people. When we arrived Alexandroupolis, there were freaky people everywhere! People where living in tents in parks, sleeping on the pavement, most hotels where full and there where no more boat tickets for Samothraki that day. Luckily I got a ticket for the next evening. I used the waiting time, talking to psytrancers from all over the world. When I finally got on the boat, I heard the boat tickets where sold out for many days, so many people could never reach the festival. Too bad, at least for those who had a festival ticket. At that time, it felt really good to finally be on our way to the island. I arrived the festival camp in the middle of the night and got some sleep before the big day.


THE FESTIVAL/THE MUSIC
Thursday 22 August the chill out stage started early, about 11:00 in the morning. The chill out stage was moved from last year to a much nicer spot. This was really a success. During the whole festival, there was always a lot of people there, compared to last year. The deco was better, it was closer to the beach and there were more trees. Dj ARASH ATMAN started it. After that dj BUSHAVA AZBUKA played some nice tracks in the middle of the day. I felt a bit tired after all my travelling, and took it easy by swimming and laying in my tent while I listened to the beautiful ambient/chill out music. When finally the evening came, I really felt ready for the event. We got the time tables/program where we got the surprising news that Younger Brother was going to start the main stage! After a few hours waiting for the dark, something suddenly happened on stage.

The spokesman of Samothraki Island said something in greek (which probably meant welcome), and then an other guy just gave us the message; let the music begin! YOUNGER BROTHER was ready. This is Simon Posford and Benji Vaughan in a cooperation. They gave us one of the best live sets I`ve ever seen! It was just so beautiful! They gave us well known tracks like Evil & Harm, The Receptive and The Finger, but also many tracks I`ve never heard before. There was variation during the whole concert. Not many full on trance tracks, but really nice listening music. In the middle of the set, the laser show started. And what a show! This is the most amazing laser show I`ve ever seen. I just can`t describe it. The main stage had much more decoration this year, including psychedelic movies that fitted well with the music. I really hope there will be a Younger Brother album soon!

When the Younger Brother had finished, it suddenly became quiet, and some amazing fireworks came up behind all the dancing people over the water. I think the full moon, the fireworks and the good vibe after the incredible Younger Brother live set gave everybody a really good feeling. The last fireworks were really big, and then THE GOOD, THE BAD AND THE UGLY (GBU) started pumping out trance for the people. This is just a crazy cooperation between Serge Souque (The Antidote, Total Eclipse), Frederic Holyszewski (Dado, Synthetic, Deedrah, Transwave etc.) and dj Dimitri Nakov (TIP.World). They played very well, new and old tracks, and they played live all the way. I met the Etnica team on the dance floor, and it seemed like everybody had a good time. After that dj EDUARDO and JOTI SIDHU (Psychaos) played their dj sets, but I had to rest.

In the morning, about 05:00, Serge Souque started playing live as THE ANTIDOTE. This is one of my favourite trance acts these days. It never gets boring, there are always some cool melodies and some really nice sounds in all of his tracks. Then there was some mix in the program, and Olli Wisdom from Australia played live as SPACE TRIBE + played a little bit as a dj. He is always crazy on stage, dancing in his own way, and really enjoying himself with some very psychedelic clothes. Space Tribe is always fun. He played some really old goa classics too, which not very many djs dare to do these days. I think he even stayed with his whole family at the festival camp! Then Seb Taylor (Shakta, Somaton, Angel Tears, Digitalis) went on stage to play live as SHAKTA, but between that, a girl played a Celtic Cross track named Darshannan, which I really enjoyed at that time of the morning. Shakta played really good in the same style as the Out Of Sight album he released on Dragonfly last year. Some new tracks and some from his last album, but none of those old melodic goa tracks he used to make. The program was a little changed, so Benji Vaughan went on stage after Shakta to play live as PROMETHEUS. This is the best live show I saw at Samothraki this year. Who is this genius!? Why has he never released any Prometheus albums? He played live for almost three hours!! Nearly all the tracks were new for me, and all of them were incredibly nice. I really, really hope we can get the possibility to buy his music some day, because I loved it all! There were a few tracks like Mekong Delta and Snakes & Ladders, which I have heard on some compilations, but I can tell you that this guy is sitting on a bunch of brilliant tracks that has never bin released!

After that, I went to the third stage. This was new this year. A small, but nice progressive stage, with nice green bushes on the dance floor. Dj MARK ALLEN played as he has done the last two years. This was a bit minimal and progressive. I went back to the chill out stage and saw dj SUPER COZI (Zen Lemonade) from Japan (Gus Tills wife) give the audience some nice relaxing chill out. Then SOLAR QUEST played a nice live set with a lot of live flute. The line up at the chill out stage was pretty good that day, so I spent a lot of time there. When Solar Quest finished, Sebastian Mullaert from Sweden played a really good chill out dj set as OOZE. This is one of the guys from SON KITE, who played the night before at the progressive stage, but I missed them. Then dj GUS TILL (Zen Lemonade, Bumbling Loons, Bus etc.) played some alternative music including jazz! The evening came, and I felt I had to rest. There wasn`t that many big names this night either. I woke up about 04:00 in the morning, and got up early enough to see some of LOTUS OMEGA live at the main stage. This is not for me, but there were some good tracks in the end of their show. Then the guys everybody had bin waiting for came on stage. PLEIADIANS played really good, but not many old tracks. I would like to hear more from the ifo album, but it sounded more like the tracks from Family Of Light. But we were all having fun, dancing like crazy! So did Max Lanfranconi and Maurizio Begotti on stage. Max L continued playing as a dj after the live show, and I decided to take a look at the progressive stage.

Dj ANTI (Spiral Trax) from Sweden was playing soft prog trance, almost housy some times, but a lot of Swedish friends seemed to enjoy it. After a while the happy family; Super Cozi, Gus Till and their kid went on stage and gave us a very nice ZEN LEMONADE live show! Most of the tracks they played were from their album Lemon Soul that came out on Dragonfly this year. When they finally played the track Pussy Galore, everybody went crazy on the dance floor. This is actually the track I heard most times during the festival! The sun made the dancing area really hot. After the Zen Lemonade show I went back to the main stage to see BAMBOO FOREST live. They played some good tracks, but they have never bin among my favourites. Dj JAMES MONRO played after Bamboo Forest for three hours. He is a really talented dj, but all the people and the hot sun became too much for me, so I went back to the prog stage after a while, to see ATMOS live. I didn`t like their live show at all. Where did the Headcleaner style go? I don`t know, but this was house, not trance. But there were many people watching, including Simon Posford (!). In the middle of the set, the fire engine came and spread water on us. Lucky us, I think it saved many of us from heat stroke! WIZZY NOISE played after James Monro at the main stage, but I had to take it easy, so I went swimming. In the evening ISHQ (Dakini, Interchill Records) played a beautiful live set at the chill out stage! Most of the tracks were from the Orchid album he released last year.


From the evening Saturday 24, there was none stop banging music at the main stage until the evening Monday 26! I was already tired, so I took it easy this evening. From my tent, I heard dj LOIC VANPOUCKE (Total Eclipse) played some nice tracks when he started the main stage this evening. PSYCHAOS played live later on, but I had to rest, and sadly I missed SYNTHETIC and TROMESA live too. But I woke up in time for ORION live! Orion is Jean Borelli from Denmark. The last year, he has made a lot of tracks together with Ari Linker (Alien Project from Israel), and he mostly played this style, but also real twisted and mad like his last album Metamorpheus released on Phantasm Records. A really good show about 05:00 in the morning! I also got a little time to see ELECTRIC UNIVERSE live at the prog stage. They played some nice morning trance while I was there. But I heard they played as JUPITER 8000 too, the minimal way. After Orion, KOXBOX went on the main stage. They have bin very involved in the festival this year, since Ian Ion from Koxbox engineered the sound system at the main stage. Koxbox was amazing as always. New and old stuff mixed together. Then TRISTAN played as a dj for three hours. He played pretty well, but I wanted to see MAN WITH NO NAME (MWNN=Martin Freeland) at the prog stage. But he was not there. I don`t know if he ever played during the festival, but he was at the festival. I met him dancing several times at the main stage. After a while, the mystical Japanese Matsuri master TSUYOSHI SUZUKI played at the prog stage after PETER DIJITAL. I was warned about Tsuyoshis total change in music style, but was it true? He was a genius in making super psychedelic electronic music. Sadly, the rumours were true. He played cheap hard house all the way. But at least I`ve seen the master now…

When I came back to the main stage, everybody was crazy! There were so many people, they were dancing like mad men, a helicopter was flying with a video cam over the dancing people, the fire engine was spreading water over the people and on stage was two GROWLING MAD SCIENTISTS (GMS)!! Riktam and Bansi played totally full on all the way. This was in the middle of the day, and it was hot as hell! When GMS was finished, I went to the prog stage again to see QUIRK live. Mark Allen and Tim Healy gave us a fun show. They mixed in a lot of funny samples in their set, and finished it by letting us all know how much they love London. Tim Healy played solo after that as ELECTRIC TEASE. After many hours dancing, I needed some chill out, so I went to the chill out stage and saw swedish Henrik Jonsson play live as STRESS ASSASSIN. That was just what I needed… Deep, dubby and relaxing. ISHQ played as a dj after that. In the evening I was sitting outside my tent while I was listening to the music from the main stage. It was ZORBA live (same people as in GMS) and it was really terrible! This was plain euro dance cheese! Why did they play Zorba tracks at the main stage!? This is music that can ruin the culture. Real comercial music, only ment for selling. Easy to like for people who doesn`t know any better, or doesn`t have the guts to go deeper into music. Suddenly I felt I was at a candy rave! Dj DIMITRI NAKOV played better after that, but I wasn`t in the mood for dancing.

Nick Barber (DOOF) went on the chill out stage late in the evening and played very much different music. Everything from hip hop to reggae to nice ambient. Not only electronic music, but it was fun, and I got rest before I went back to the main stage. TOTAL ECLIPSE was a little disappointment compared to their live show at Sola Luna last year. It was good, but last year they played almost only old tracks, which I love… Never forget Delta Aquarids and Violent Relaxation! After their show, there was time for some real night trance. Christof Drouillet is the father of 3D Vision Records, and he gave us a really dark ABSOLUM live show. Music for the people who like his Wild album that was released on TIP.World last year. For me, this was just too heavy after four days of trancing… I went back to the chill out stage where LOIC VANPOUCKE (Total Eclipse) had started his chill out dj set. Some really beautiful tracks which made me very sleepy in the middle of the night. But I had to see more, so I took a look at dj SIMON H at the prog stage. This was too techno influenced for me, so I decided to sleep a little bit. I missed DINO PSARAS and ETNICA live, but I`ve seen them several times before, and I really don`t like the new Etnica style.

Monday 26 August 05:00 in the morning, I woke up again, ready for DOOF at the prog. stage. He played as a dj, and what a nice morning performance! I just loved it. He also played some real old school melodic goa tracks, and everything was just perfect. On my way to the prog. stage, I past the main stage where FRANK E (Koxbox/Saikopod/Koxpod) was djing. It seemed good, but I just had to see the mystical Nick Barber (Doof). Doof finished really nice, and then TICON from Sweden started playing live. I saw them at the Arvika festival in Sweden earlier this summer, so I decided to see LOGIC BOMB live at the main stage. Those two Swedish guys make so brilliant outdoor morning trance! We got a lot of tracks from their latest album Unlimited released on TIP.World this year. But something inside me drove me back to the chill out stage to see something as rare as Simon Posford djing chill out! It was all fantastic. This area was never so crowded as when SIMON "MOZART" POSFORD stood on stage. People where dancing to these weird beautiful slow tracks all the way for three hours. He mixed in samples from his Hallucinogen albums into other tracks, and played slow versions of Hallucinogen tracks which I`ve never heard before. He finished it all by playing the beautiful Shpongle track you can find on The Mystery Of The Thirteen Crystal Skulls. One of my best experiences during the whole festival!

After an unreal experience like that, everything become a bit boring, but I took a look at dj SERGE SOUQUE (The Antidote, Total Eclipse, GBU) at the main stage djing. He never stops impressing me. After that, TRISTAN played live. Nice show, but too minimal for me after all the fantastic performances during the festival. He also had two nice girls dancing on stage. At 14:00 the ending of the festival started. Two of my all time favourite artists were playing at the same time! Hallucinogen and Jaia. I went for JAIA live at the prog stage since I`ve never seen him play before. It was another unreal experience. We were about only 30 people dancing! It was like a small private party! It was so nice. He played some old tracks from the Blue Energy album, and a lot of new stuff. About 15:00, he finished already, so I ran over to HALLUCINOGEN at the main stage, where I got to see a really long performance. I think this live set lasted for about three hours! It was amazing, new and old tracks. But he had some trouble with the sound system. The music stopped sometimes during the show, but the crowd was happy anyway. A great finish after the most amazing line up ever!


THE VIBE, PEOPLE, FOOD ETC.
Someone told me that there were about 5000-6000 people at last years Sola Luna festival. This year there was sold over 20000 tickets according to people working in the ticket office! The camp was much larger, and a lot of people were also staying outside the festival area. Sure, it was too many people, and a lot of the nice intimate vibe from last year disappeared. But we knew about this before we came, and we have never seen so much good music and so many great artists ever! So I`m glad that many got the chance to be a part of it. The chill out stage was much better this year, and the new progressive stage was really nice too. I thought some of the big decorations at the main stage were ugly at daytime, but at night it was perfect. The sound systems on all the three stages were like a dream. Luckily, this year there was a few chai shops, which gave us a chilled vibe and really good tea. You always meet a lot of the same global trance travellers on each festival around the world, which is very nice. This year, there was also more greek people, and many of them had never even heard trance music and didn`t understand what it was all about. They seemed to be more violent and not very friendly and open minded. Some of them were just like normal city clubbers… But that was never a problem for me, but sad for all those who was robbed after the festival. This is something that always happens when there are too much people, and people with the wrong attitude. But the nice friendly psytrancers was a majority, and the festival was mostly very cozy!

Last years Sola Luna festival was totally perfect, except for the very little accessible food and the food prices. The festival crew promised to make this better this year, but they didn`t at all! It was even more expensive than last year, and there was still only one food store. I`m from Norway where everything is very expensive, but on this festival it was even more expensive than in Norway! Besides this, they had the terrible festival money system this year. So if you really needed water, you had to walk for 20 minutes away from the dance floor just to get a little water for 1 euro if you had forgot to change your money…Most of the artists enjoyed the hole festival, and they participated in dancing and watching different artists. It must have been a great experience for them also to meet so many other great artists at one festival. There was very, very much more drugs this year, and everything was there. Some people sadly never came down from bad trips, but that`s just how cruel life is sometimes. But for those who wanted to experience more spirituality and travel to those other levels in the psychedelic world, they got their chance on this years event.

AFTER THE FESTIVAL
Sure we got an afterparty! It happened at the progressive stage. There were still a lot of festival people on the island because every boat was full booked for many days after the festival. Some people just fell in love with the island and wanted to stay longer, and others just didn`t have enough money to go home! I never got any list of who was playing at the afterparty, but at least I recognised Loic Vanpoucke playing a nice set. Joti Sidhu played and Jeppe from Iboga Records, Denmark played very nice. There was for sure a lot of big names, and the dance floor was also full of big names like Simon Posford, Max L, Super Cozi, Gus Till, Anti and Raja Ram. (Raja Ram seemed to enjoy the whole festival). The afterparty was good, but I felt pretty tired. I don`t know for how long the party went on. There was still a lot of good energy left after the festival. There is probably still a party going on in the mountains of Samothraki…

Final verdict is that this was a really great festival! Your first time is always better, and the vibe was better last year, but I can`t complain. The place is so beautiful! There were so much good energy during the whole festival, and I met a lot of nice people. Now, I`ve finally seen all the artists I wanted to see live, and maybe on my next festivals, I can just be there, not think that I have to see all the artists. The crystal clear water had a nice temperature and the waterfalls in the mountains were really refreshing. There are so many impressions and thoughts to digest after a festival like this! There are so much more to tell, but I guess this is enough for now. I`ll tell you more around the fireplace at next festival. (Like how it is to get a lizard into your tent...!) See you!

Finally, I just have to say thank you to the three saving angels from New Zealand, Israel and Denmark who got me back to reality world (Iboga saved my life…), thanks to all the friendly people I met, thanks to all the great artists for making all this wonderful music, thanks to the festival crew for doing something crazy like this and thanks to my girlfriend for waiting for me at home!

Check out my friend Snilles great pictures from the festival at:
http://www.snille.com/samothraki2002/index.php


PKS (Norway)


SAMOTHRAKI DANCE FESTIVAL PROGRAM 2002:

MAIN STAGE

Day 1:Thursday 22 August

Younger Brother (live) 19:00-20:00
GBU (live) 20:00-21:30
dj Eduardo 21:30-02:00
dj Joti Sidhu 02:00-05:00
The Antidote (live) 05:00-06:30
Space Tribe (live+dj) 06:30-08:30
Shakta (live) 08:30-10:00
Prometheus (live) 10:00-12:30
dj Pan Papason 12:30-15:00

Day 2: Friday 23 August

dj Dinos 19:00-22:00
dj Akira 22:00-01:00
dj Christof 01:00-04:00
Lotus Omega (live) 04:00-05:30
Pleiadians (live) 05:30-07:00
dj Max L 07:00-10:00
Bamboo Forest (live) 10:00-12:00
dj James Monro 12:00-15:00
Wizzy Noise (live) 15:00-16:30

Day 3: Saturday 24 August (non stop)

dj Loic 19:30-21:00
dj Lory 21:00-23:00
Psychaos (live) 23:00-00:30
Synthetic (live) 00:30-02:00
dj Dino Psaras 02:00-05:00
Orion (live) 05:00-06:30
Koxbox (live) 06:30-08:00
dj Tristan 08:00-11:00
GMS (live) 11:00-12:30
dj Marios 12:30-15:30
dj Mack 15:30-18:30
Zorba (live) 18:30-20:00
Dj Dimitri 20:00-23:00
Total Eclipse (live) 23:00-00:30
Absolum (live) 00:30-02:00
Dino Psaras (live) 02:00-03:30
Etnica (live) 03:30-05:00
Dj Frank E 05:00-08:00
Logic Bomb (live) 08:00-09:30
dj Serge 09:30-12:30
Tristan (live) 12:30-14:00
Hallucinogen (live) 14:00-17:00

Progressive Stage (Stage 2)

Day 1: Thursday 22 August

dj Greg Lunar 18:00-21:00
dj Sid Shanti 21:00-00:00
dj Dominic Lamb 00:00-03:00
Son Kite (live) 03:00-04:30
Element (live) 04:30-06:00
SBK/Tarsis (live) 06:00-08:30
dj Jeppe Vs Emok 08:30-12:30
dj Mark Allen 12:30-15:30
Without Us (live) 15:30-17:00

Day 2: Friday 23 August

dj Mat Mushroom 19:00-22:00
dj Mahasuka 22:00-01:00
Disco Slickers (live)01:00-02:30
Bigwigs (live) 02:30-04:00
Phony Orphants (live) 04:00-05:30
dj Anti 05:30-08:30
Zen Lemonade (live) 08:30-10:00
dj Oliver 10:00-13:00
Atmos (live) 13:00-14:30
dj Doc 14:30-17:00

Day 3: Saturday 24 August

dj Yiannis 22:30-00:30
dj Tolis Q 00:30-03:00
Tromesa (live) 03:00-04:30
Electric Universe/Jupiter 8000 (live) 04:30-06:30
dj Peter Dijital 06:30-09:30
Man With No Name (live) 09:30-10:45
dj Tsuyoshi 10:45-14:15
Quirk (live) 14:15-15:45
Electric Tease 15:45-18:15

Day 4: Sunday 25 August
dj Leyla 23:00-02:00
dj Simon H 02:00-05:00
dj Doof 05:00-08:00
Ticon (live) 08:00-09:30
Bus (live) 09:30-11:00
dj Xavier 11:00-14:00
Jaia (live) 14:00-15:30

Chill Out (stage 3)

All days non stop

Arash Atman 11:00-12:00
Bushava Azbuka 12:00-14:00
Ma Faiza 14:00-18:00
Acan 18:00-22:00
Solasonic 22:00-01:00
Alice 01:00-05:00
N Atasha 05:00-07:00
Super Cozi 07:00-12:00
Solar Quest (live) 12:00-14:30
OOZE 14:30-16:30
Gus Till 16:30-18:00
Leny 18:00-22:00
Birs 22:00-00:00
Odo 00:00-06:00
Arash Atman 06:00-12:00
Frank+Theo 12:00-15:00
Gordon Field 15:00-18:00
ISHQ (live) 18:00-19:30
Andrew vs Neerav 19:30-23:30
Egg (live) 23:30-12:30
Andrew vs Neerav 12:30-07:30
Nick 07:30-11:30
Adham & Shankar 11:30-15:30
Stress Assassin (live) 15:30-17:00
Ishq 17:00-19:00
Ed 19:00-22:00
Doof 22:00-00:30
Loic 00:30-03:30
Arash Atman 03:30-05:30
Stefan 05:00-08:30
Simon Posford 08:30-10:30
Jairamji (live) 10:30-12:00
Patchwork (live) 12:00-14:00
Grey Area 14:00-16:00

Comment List
---
There are no comments.
---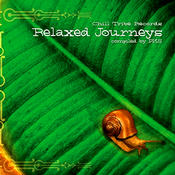 New album
from
Chilltribe
Relaxed
Journeys


Get your
Quality
Relaxation!